Many of you have asked me to share my recipe for my Herb Roasted Potatoes. And I think you'll be surprised at how easy they are to prepare!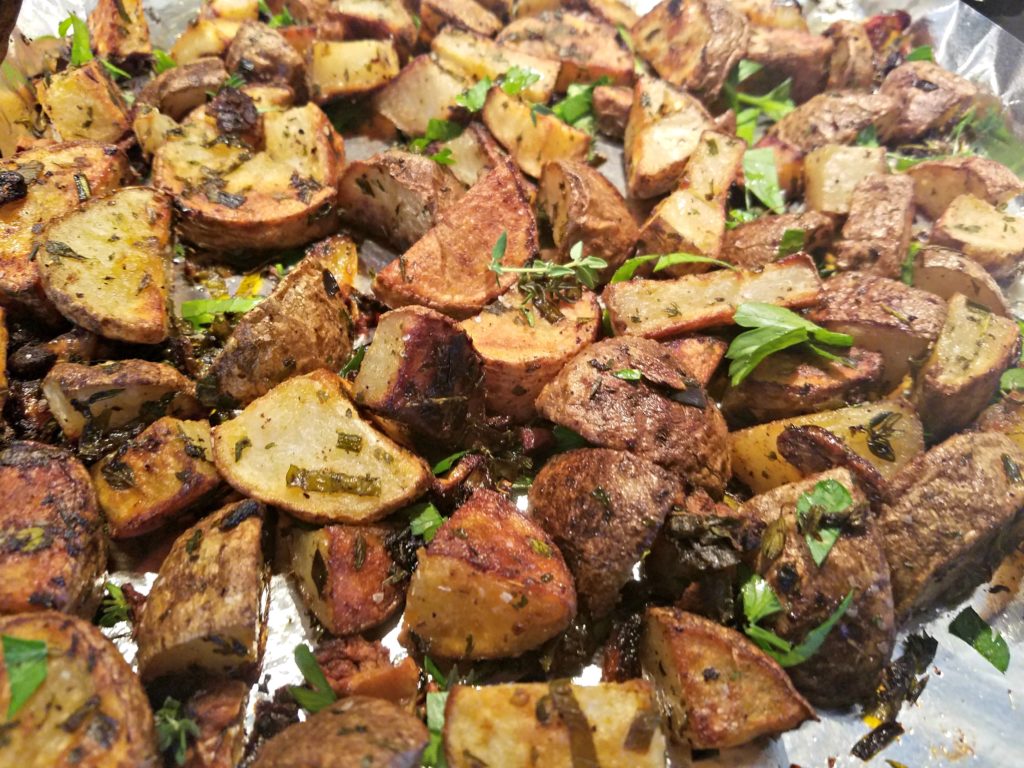 But if you want them to be the "real deal"…you'll first want to make up a batch of my very own special blend of dry rub I lovingly call Meemaw's Magic Dry Rub! You'll find that recipe by clicking HERE. It's a blend that adds layers of flavor to many dishes…so make up a batch today. It stores well for months in your cupboard, but I'm guessing it won't last that long once you realize all the amazing things you can make with it.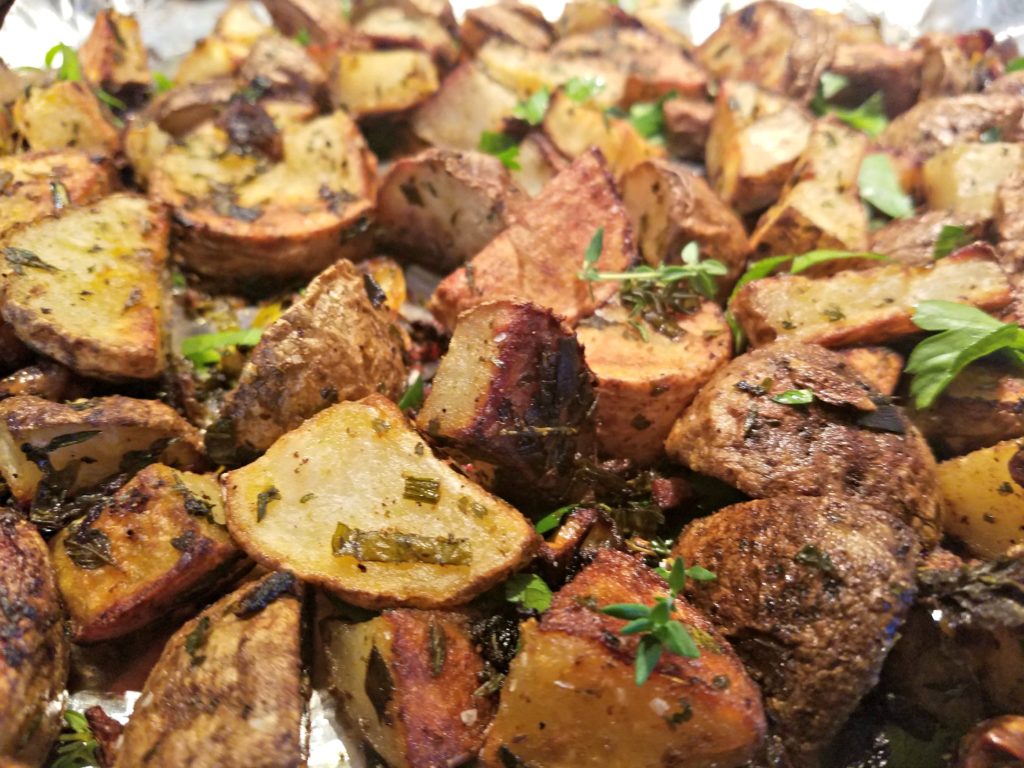 There is really no "recipe" for these yummy spuds…but I'll tell you how I make them.
So…here goes!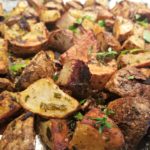 Meemaw's Herb Roasted Potatoes
I'll list the ingredients...and you decide how big a batch you want to make! Just MAKE them. You won't be disappointed!
Ingredients
Potatoes, Any Kind You Like!

Extra Virgin Olive Oil

Garlic Cloves

Onions

Fresh Herbs

Salt and Pepper To Taste

Meemaw's MAGIC Dry Rub!

(Recipe On "Meemaw Eats" website)
Instructions
Wash potatoes very well and dry them. (Don't peel them!) Cut them into chunks (whatever size you like.) Dry them completely after cutting them! Dump them into a large bowl. Add a splash of Extra Virgin Olive Oil. Add a LIBERAL amount of Meemaw's Dry Rub and stir well to coat all the potatoes evenly. Dice up onions into bite size pieces and add to the bowl. Mince up a LARGE handful of any fresh herbs you have. Add about 1/3 of the fresh herbs to the potatoes and onions, Mix well to combine. If you want crispy potatoes pour them onto foil lined baking sheets in a single layer. If you want them to be softer dump them into a roasting pan that has been sprayed with cooking oil. Either way, roast at 400 degrees for about 15 minutes. Then add peeled cloves of garlic to the potatoes and mix well. Continue to roast, stirring several times, until potatoes are fully cooked. Remove from the oven and throw in the rest of the fresh herbs and mix well. Can be served hot or even at room temperature.