As a child growing up in the 1950's in rural Iowa, I was surrounded with love: from my family, my pets, and my simple farm life. And that love transferred over to the foods on my plate, served up to me by the most wonderful cook I ever knew…my Mom.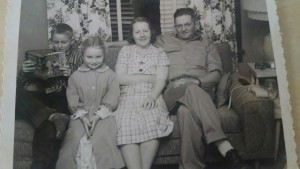 My Dad had a favorite saying about Mom in her kitchen. "She can make a silk purse out of a sow's ear." And Dad was so right. Mom could take the most simple ingredients and turn them into a dinner fit for a king. Dinnertime was always special at our farmhouse, and the smells wafting from our kitchen called us inside. No dinner bell needed!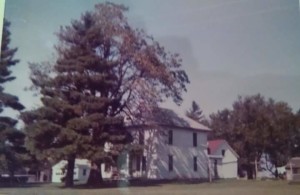 My love of travel also began at an early age, since Mom and Dad took us on MANY road trip adventures. They introduced me to so many travel "firsts" in my life: seeing the mountains, the desert, orange trees, date palms, and the amazing and beautiful ocean. Once we drove all the way from Iowa to California…in 1956…on two-lane roads…with no air conditioning. Those memories will stay with me forever!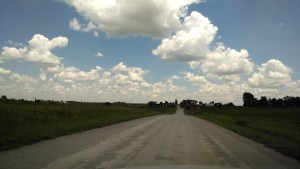 My travel bug led me to expand my travel horizons beyond the U.S. From the Caribbean, to Europe, to the Middle East, to Central and South America, I've been very fortunate to see so much of the world.
Nowadays, I've been married for almost 50 years to my high school sweetheart, known today as "Peepaw."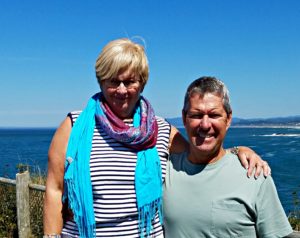 And after being blessed to become the Mom to two little boys, I shared my passion for food and travel with them.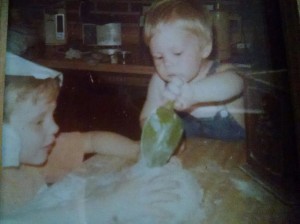 They've since started families of their own, and I'm a proud Meemaw to seven amazing grandkids.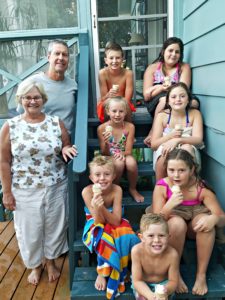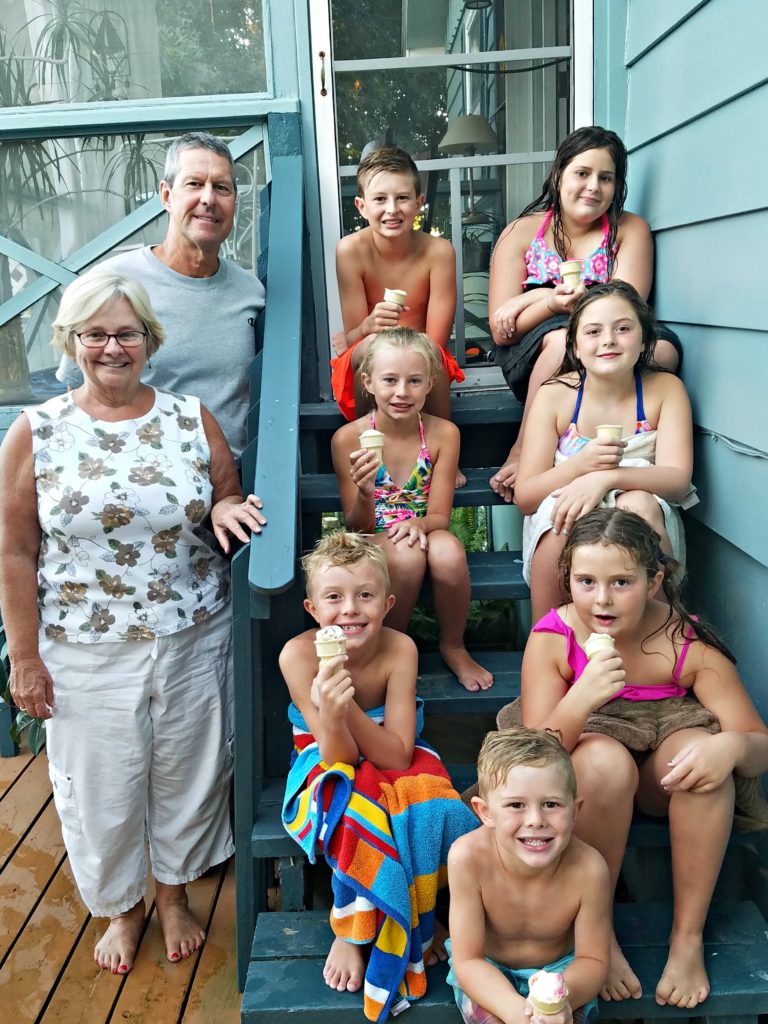 While my Mom and Dad aren't around to see it, I'm happy to say all that they've taught me lives on through the tastes and smells of my own kitchen. And those trips, both near and far, have given me an even greater appreciation for the universal language we all share…FOOD.
I'm blessed to share that love of food and travel with all of our friends, family, and you, lovely readers. And especially with our grandkids. So consider this blog my "love letter" to them.
I hope it will live on for generations to come.
xoxo,
Meemaw