This is a first for me. A combination Valentine's Day Cookie and Fat Tuesday Cajun Jambalaya post!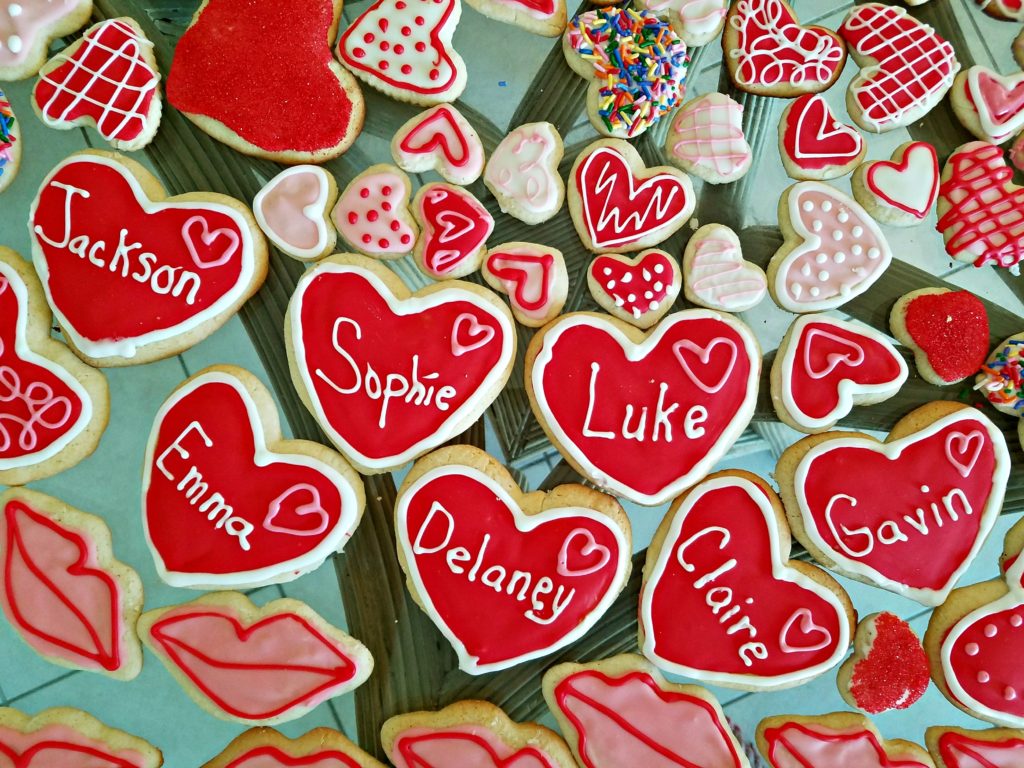 If you've been reading my blog for years, you know I always bake LOTS of Valentine cookies to send up North to our precious grandkids. And this year was no exception! These are the cookies we boxed and sent last week. (You can see my cookie recipe and read all about the baking process right HERE. And check out the happy smiles from our wonderful grandkids in that post from last year. It makes all that work so very worthwhile.)
And now…about Fat Tuesday and Lent? Here is my Cajun Jambalaya dish I created last year, just in time for Fat Tuesday before Ash Wednesday. (Click HERE for that entire blog post and the Jambalaya recipe.)
When I was a child, my brother and I were encouraged to give up some type of food during Lent as a form of penance. Being kids, we always looked for the least painful sacrifice to make. It was easier way back then, since many foods were not available in the Heartland during the early Spring. So giving up "exotic" foods like watermelon or even corn on the cob was the safe way to go. Or jambalaya? (I had never even heard of it, and I'm not sure if Mom had either!)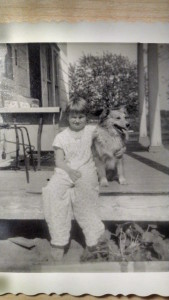 Nowadays, most foods are readily available all year, and after finding lean turkey kielbasa at Aldi, I was inspired to celebrate Fat Tuesday and the beginning of Lent with my own version of Jambalaya.
Here is how I made it.
I'm sure most Jambalaya dishes don't use turkey kielbasa, but this is MY dish…and MY version. You can substitute whatever sausage you'd like to use. (As I've said for years…recipes are only the starting point for me.)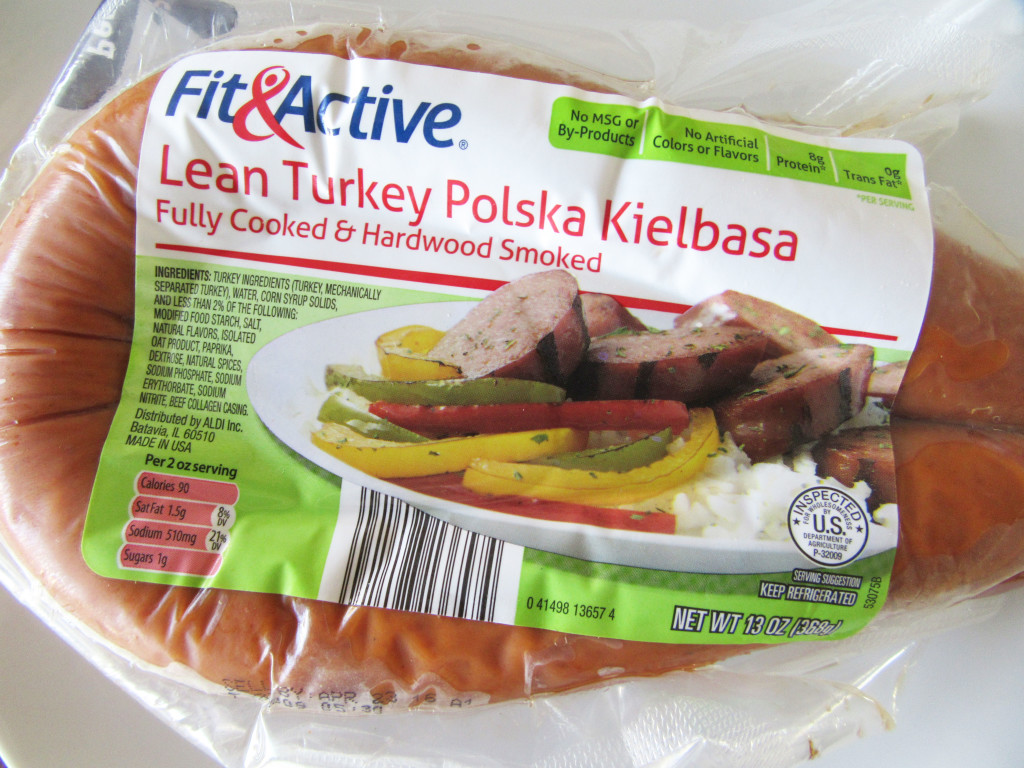 I sauted the veggies in a heavy cast iron Dutch oven…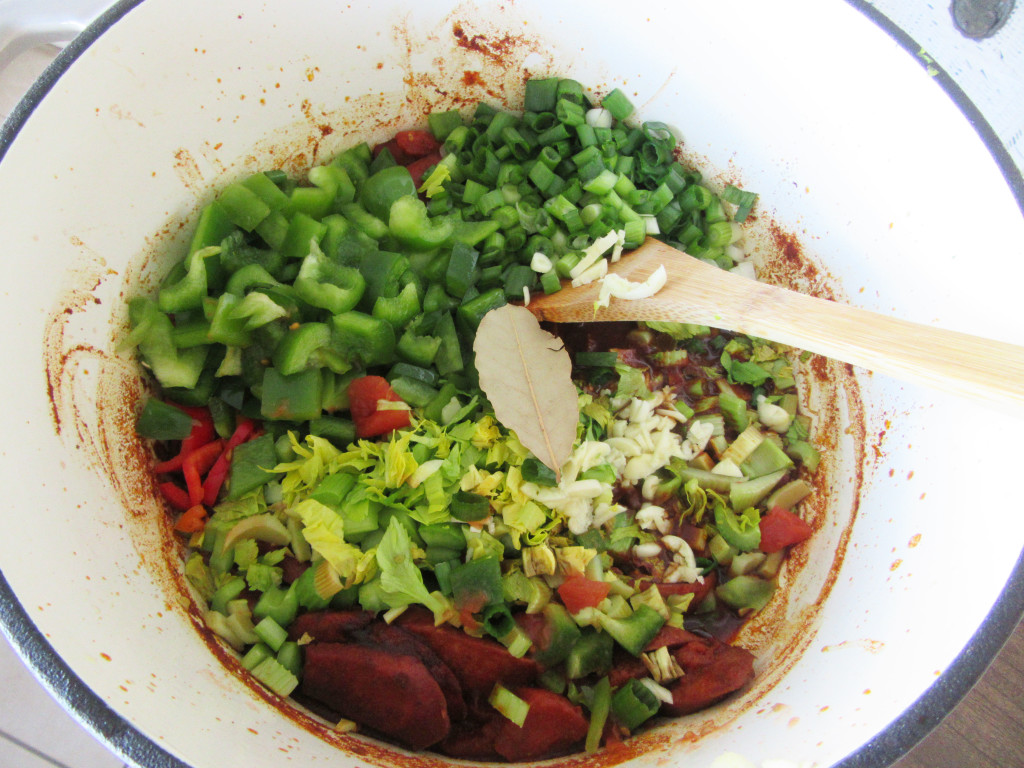 And I served the delicious results over some rice…Just like they do in New Orleans.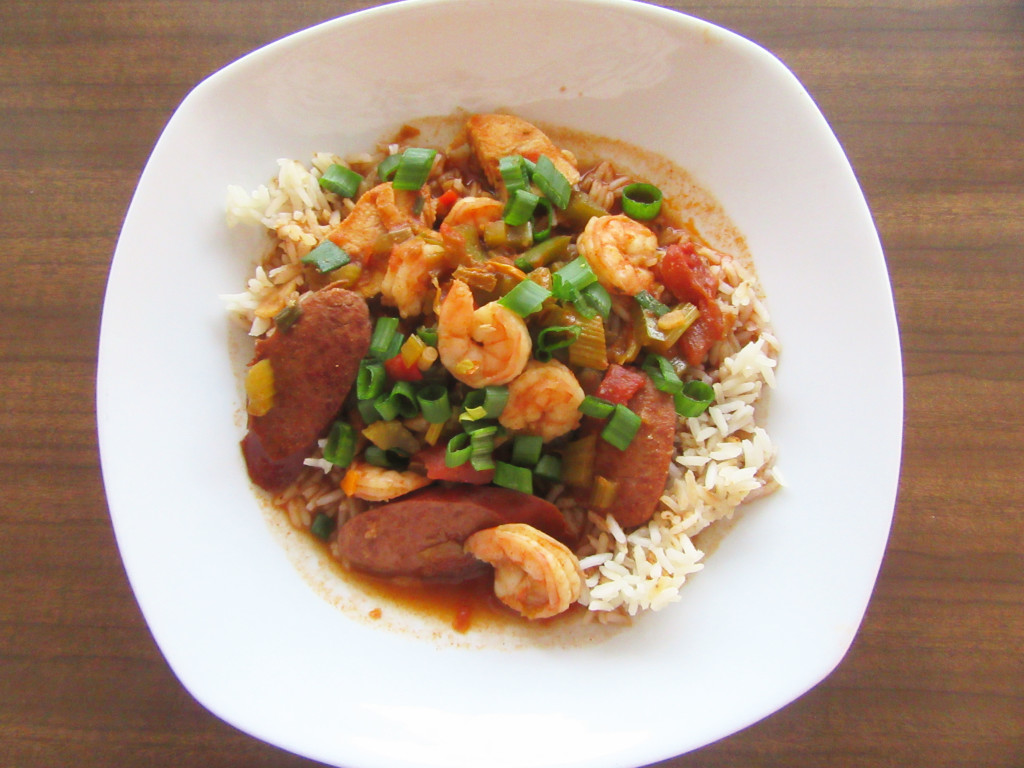 Yes…This dish will make you think you've died and gone to…New Orleans!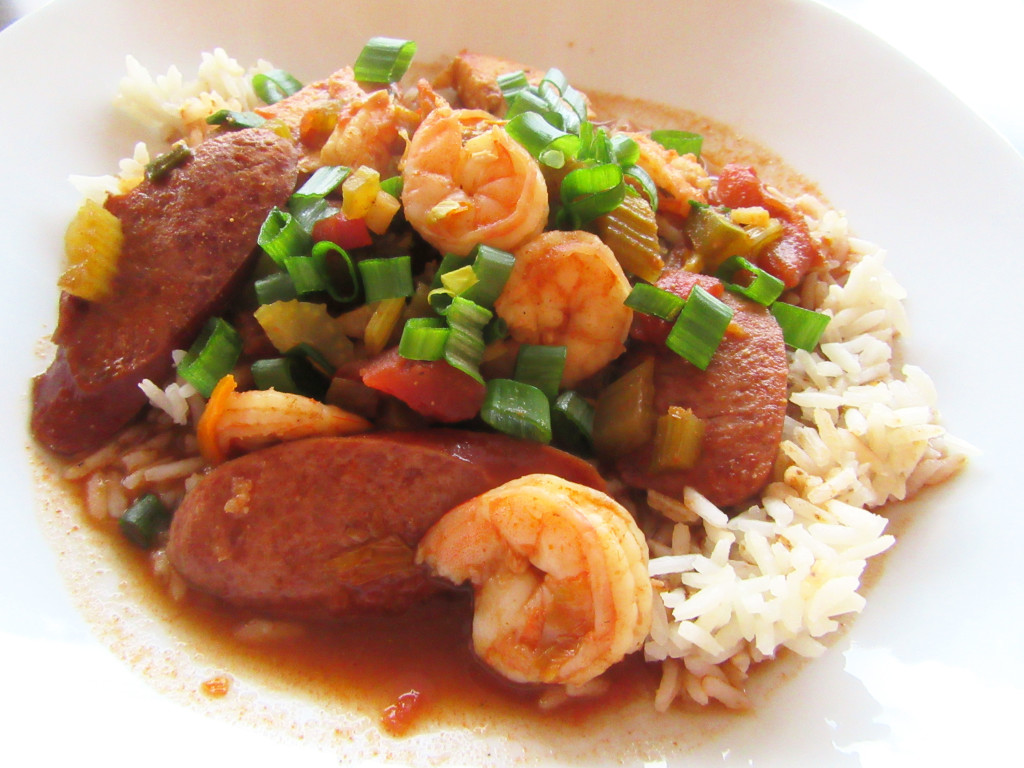 So whether you're eating cookies or Jambalaya in 2018…I've got you covered this year!