Who ever heard of serving fried chicken for Christmas dinner?
Our son Nick likes to "think outside the box" when he plans their annual Christmas dinner for a crowd. One year he and wife Sarah had a lasagna cook-off. (They each made a big pan of their favorite lasagna. Then they collected votes from all the diners to see which lasagna was the winner. You can read all about it HERE.)
Another year he made a fancy Beef Wellington with Yorkshire Puddings. And Christmas 2017 was another first. He headed to the garage and cooked up a huge batch of the best fried chicken I've ever tasted.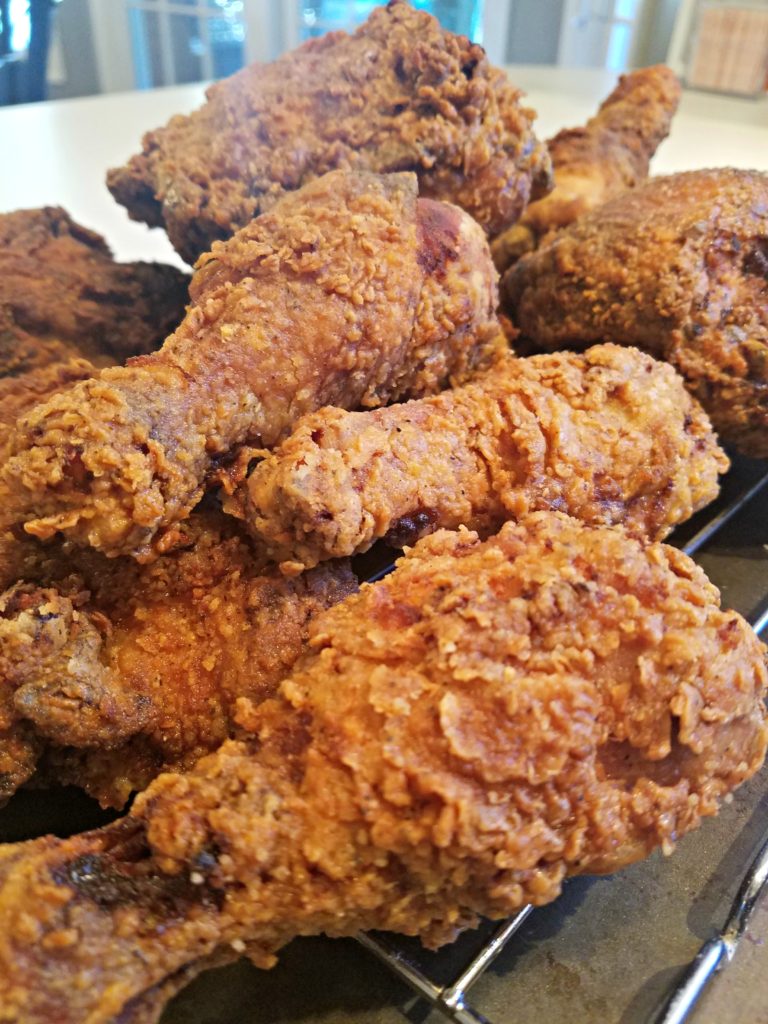 He started on Christmas Eve by soaking the chicken pieces in buttermilk and some herbs and spices overnight. Don't ask me what he used. I have no idea.
The next day he combined a mixture of flour, spices, salt and lots of black pepper and he dredged each piece of chicken to create a thick coating. Then he set the picesa aside to allow the coating to adhere to the chicken.
Then he headed to the garage to heat up his new propane cooker. (He gave that to himself for Christmas!) He cracked open a beer and he began to deep fry our dinner.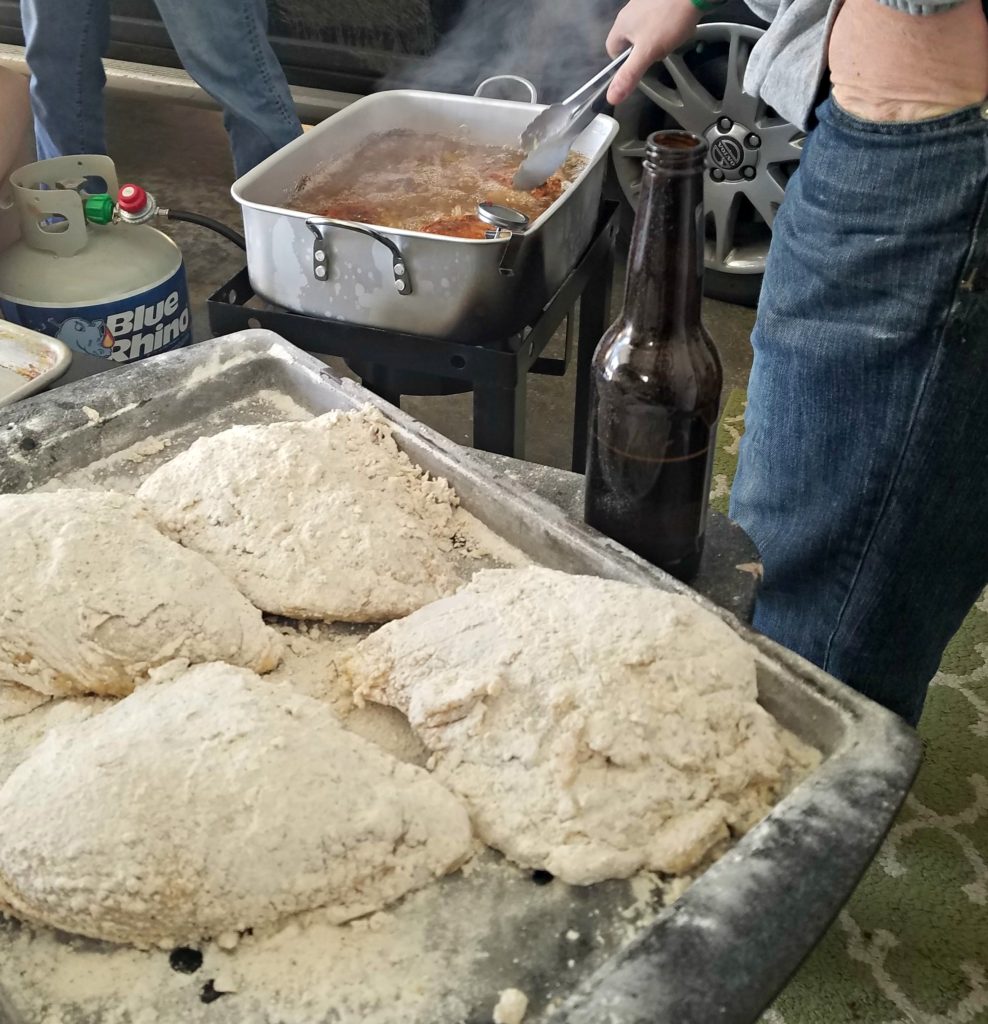 His thermometer kept the oil at the perfect temperature.
And while Nick and Peepaw froze their buns in the garage, I stayed in the kitchen where I prepared my contribution to the festive meal. I made my garlic mashed potatoes, my chicken gravy, and some fresh green beans.
And when that chicken came into the house…it smelled heavenly!!! And because it was cooked in the garage the greasy smell stayed outside.
Nick even made a batch of Yorkshire Puddings to soak up some more of my gravy.
HELPFUL HINT: Make sure your oven is SPOTLESS when you make these…or you may have to open your doors and windows! The oven temp is 450 or 500 degrees and the cooking oil is heated until boiling in the muffin tin before the batter is quickly added…so any spatters in your oven will begin to smoke at that temperature.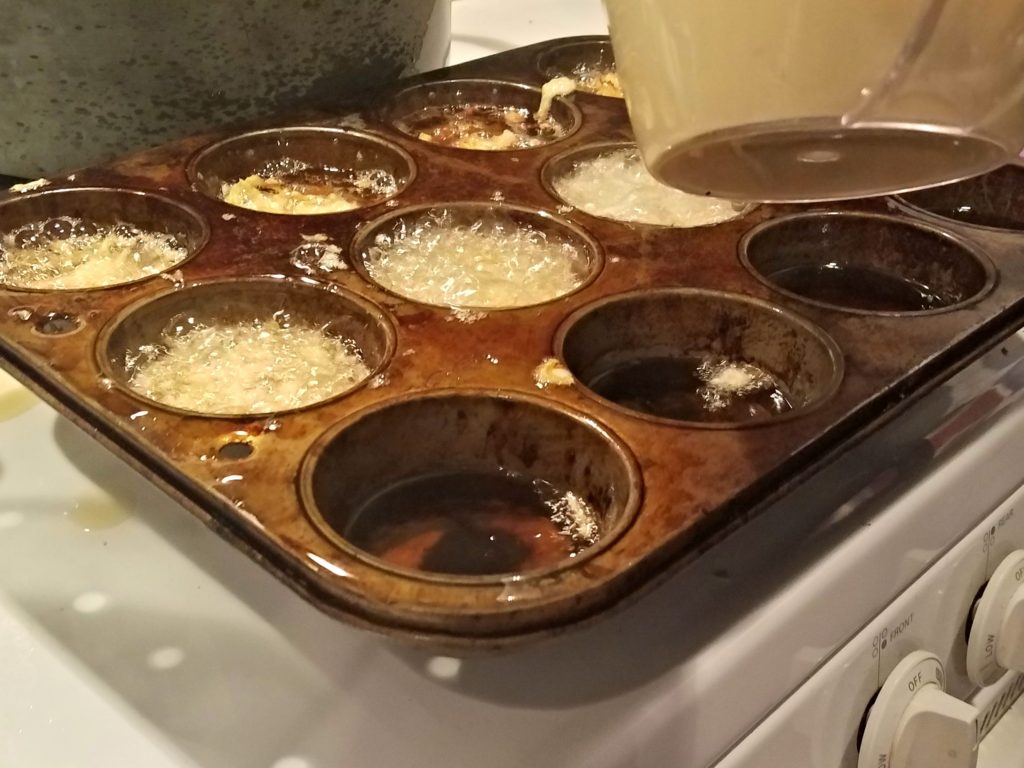 And I must say…that dinner was a total success.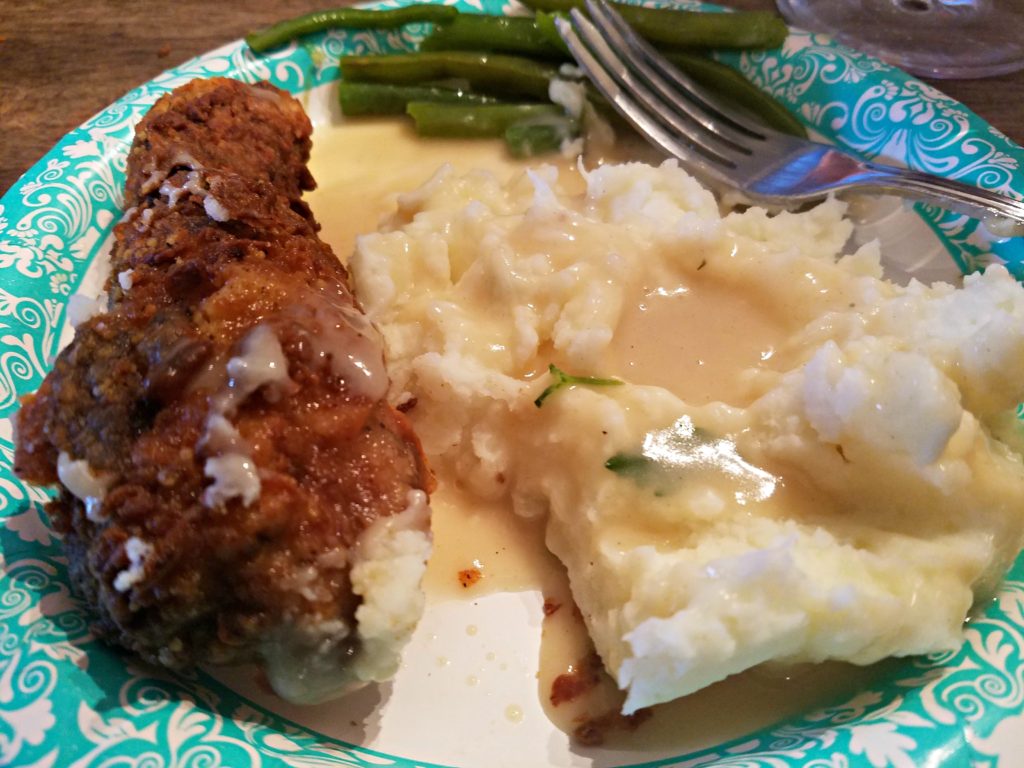 The entire houseful of family members declared it was fantastic. And even a tiny princess cousin approved…before she nodded off.
Yes…it was a wonderful Christmas, from beginning to end.