Christmas morning 2017 dawned crisp and icy in Indy. (Our little convertible looked more than ready to head South the next day!)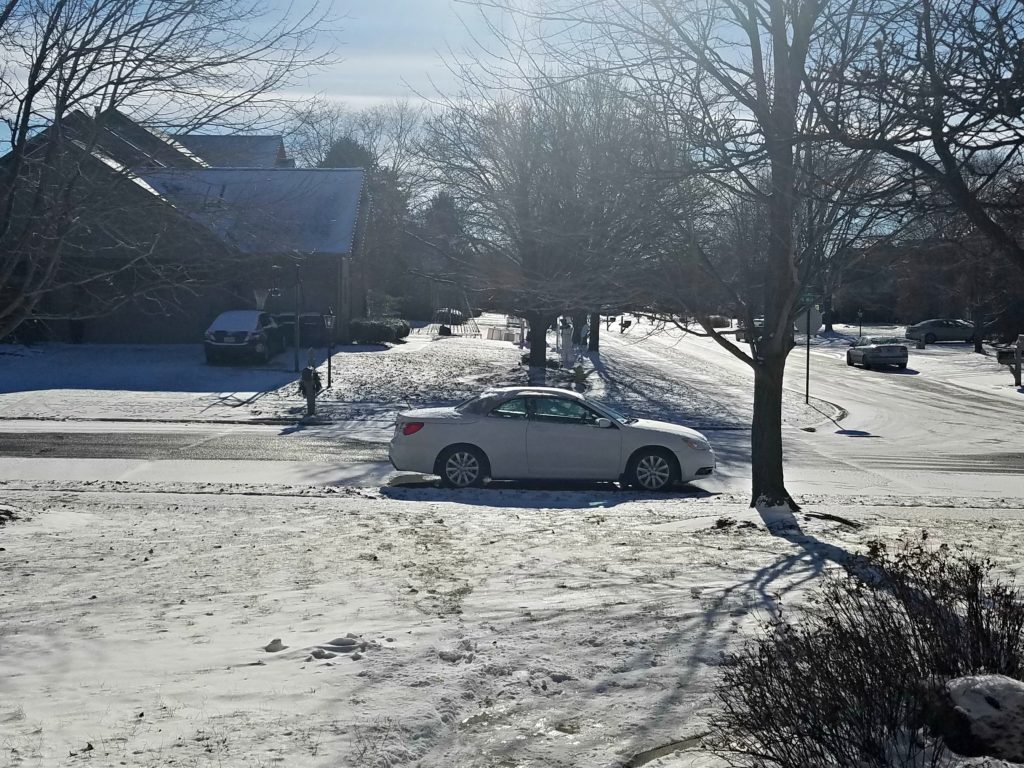 But inside we were toasty warm and happy. And after the family opened all of their gifts, they scattered to the far corners of their house. And I was left in the peace and quiet of their family room to sip my cup of coffee and reflect on how grateful I was for all the blessings our family has shared. (I ignored the boxes and wrapping paper left behind from the early morning whirlwind.)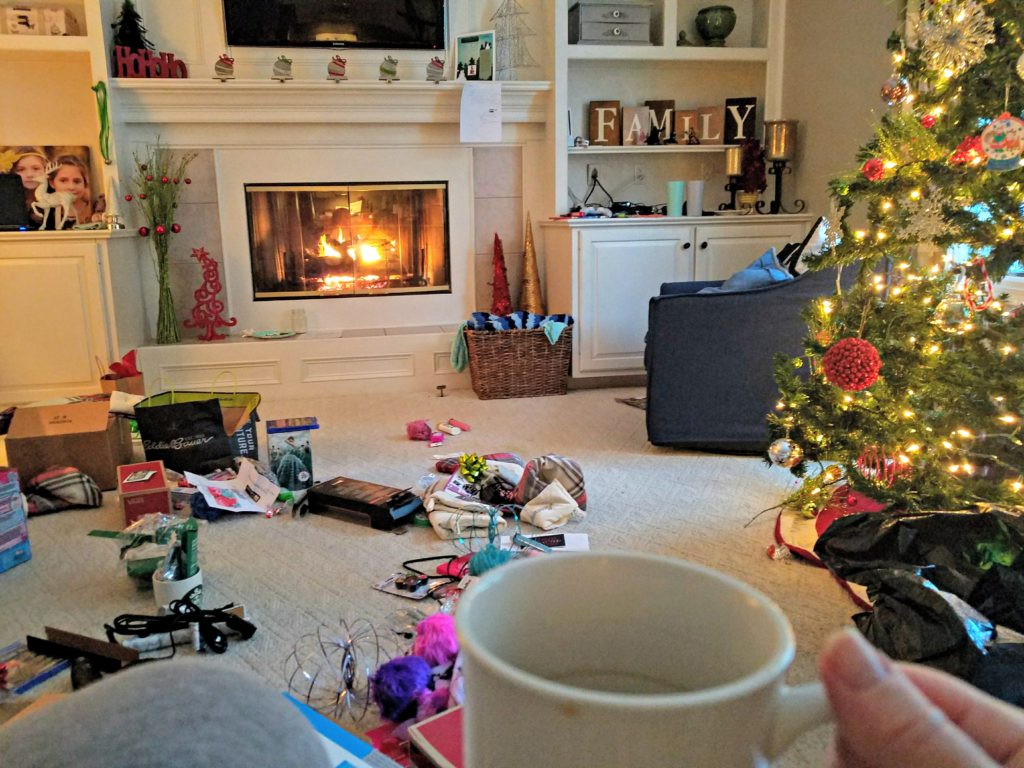 Then I decided to head to the kitchen and whip up a little something to tide us over until our big Fried Chicken Christmas dinner Nick had planned for later in the day.
And since I had all the ingredients on hand I made Carla Hall's Ham and Gruyere Quiche.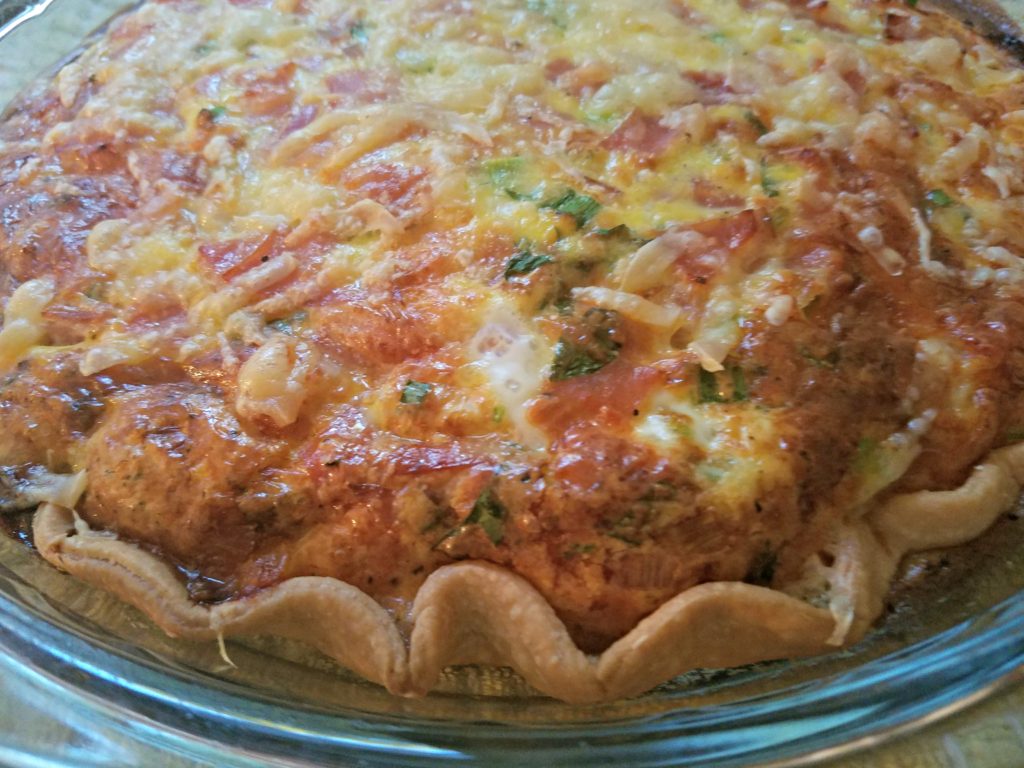 Since everyone else was still enamored by their early morning Christmas gifts, I decided to enjoy a slice by myself, so I curled up by the Christmas tree. (Peepaw had gone back to bed to catch up on a few winks he missed earlier!)
A delicious beginning to a wonderful Christmas day spent with family and friends.
But a few moments of pure silence, and peace and thanksgiving was a wonderful gift for me. And that's when I noticed the plate of cookie crumbs and Santa's glass of milk still sitting on the hearth. And the note he left behind for three little Indy girls…just like Santa used to leave for OUR boys so many years ago.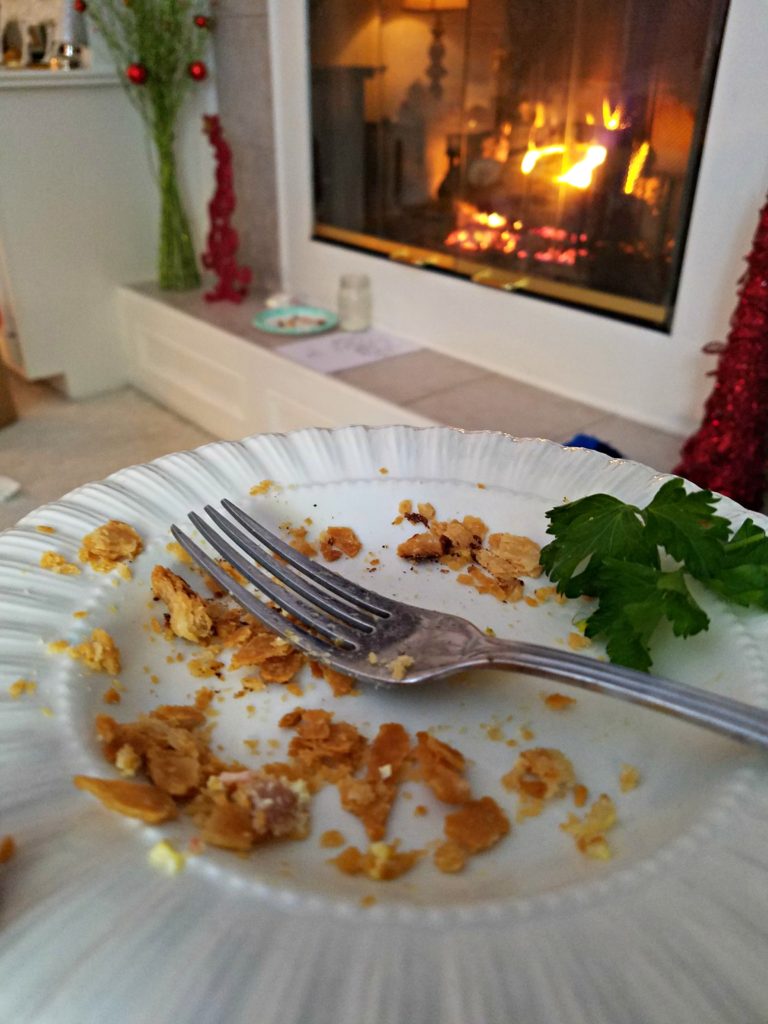 Yes, every day is a blessing, and every year is another love letter to ALL of our family, both near and far.
And that includes Santa.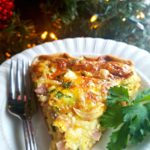 Carla Hall's Ham and Gruyere Quiche
Ingredients
1

Refrigerated Pie Crust

5

Eggs

1/2

Cup

Whole Milk (or Half and Half)

3/4

Cup

Grated Gruyere Cheese

1

Leek (or some finely diced Onion)

1/2

Cup

Diced Ham
Fresh Chopped Parsley if Desired
Instructions
Bake the EMPTY pie crust at 450 degrees for 9 minutes. While the crust bakes, combine eggs, Milk, Cheese, Ham, and Onion or Leek in a bowl and mix well. Then fill the crust with the filling mixture and bake at 400 degrees for 35 or 40 minutes or until knife inserted in the center comes out clean or almost clean.