Before we left Iowa for our winter snowbird nest, I made one last trip to Stringtown Grocery, a popular Amish store near Kalona, Iowa. I went to Stringtown to buy two totally unrelated items. Gruyere cheese…and popcorn!
I love to browse the aisles in that unusual store. You'll find everything from canning jars to pots and pans. And the foods they stock will give you a glimpse into the items you might find in an Amish kitchen. So let's take a quick tour…
The first aisle will make it very clear how much Amish folks must like candy. ALL KINDS of candy! And if you're as old as me you'll find some varieties of candy you may have enjoyed as a child. Like those orange slices. My Aunt Carol always had a crystal candy dish filled with those on her table. (Our little boys used to make a beeline for that dish whenever we visited.)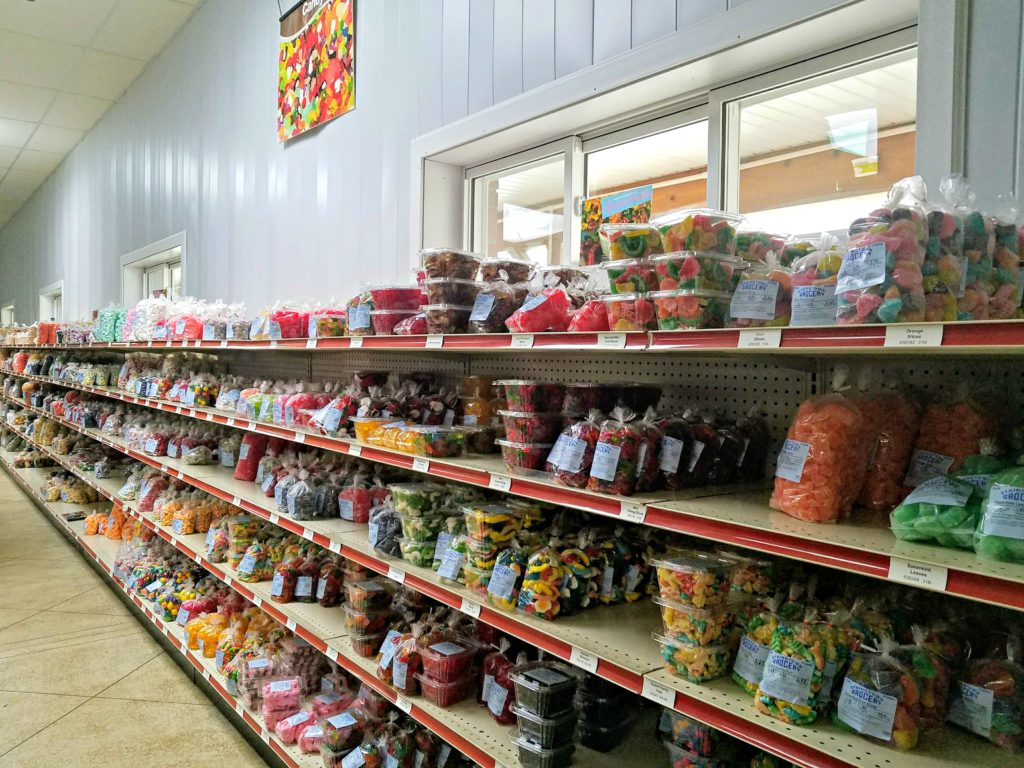 You'll also find some candy types that seem a little odd to me. Like these Mini Gummy Fried Eggs!!!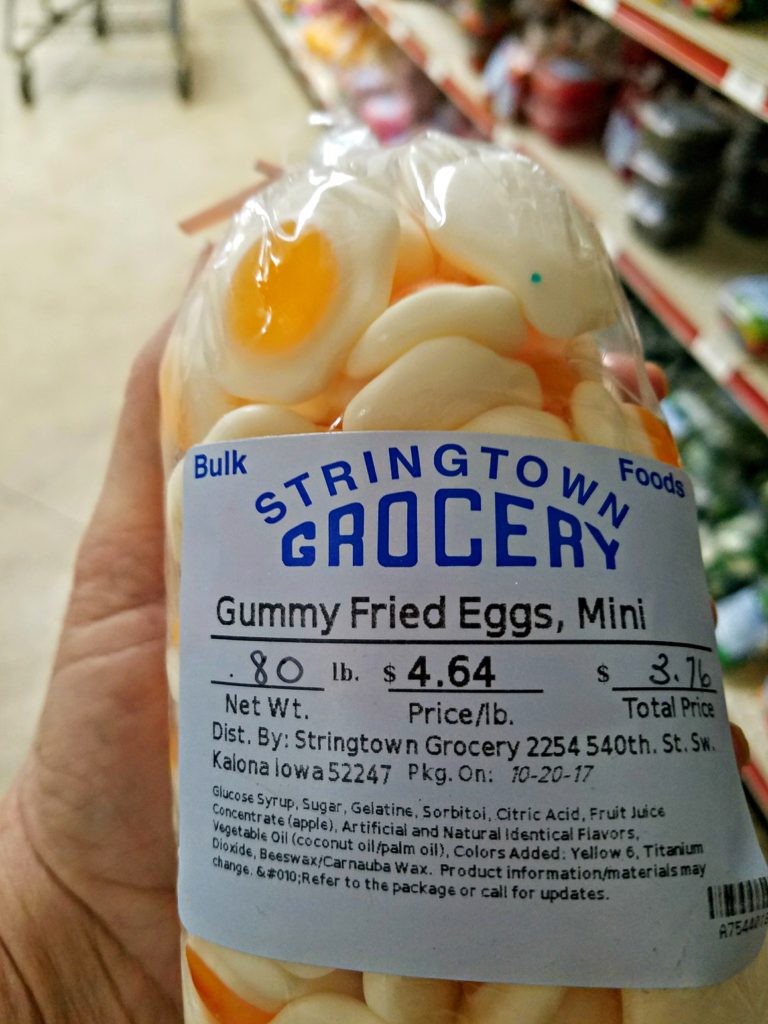 I had no problem putting those back on the shelf! I am always amazed at how many kinds of candy are sold there…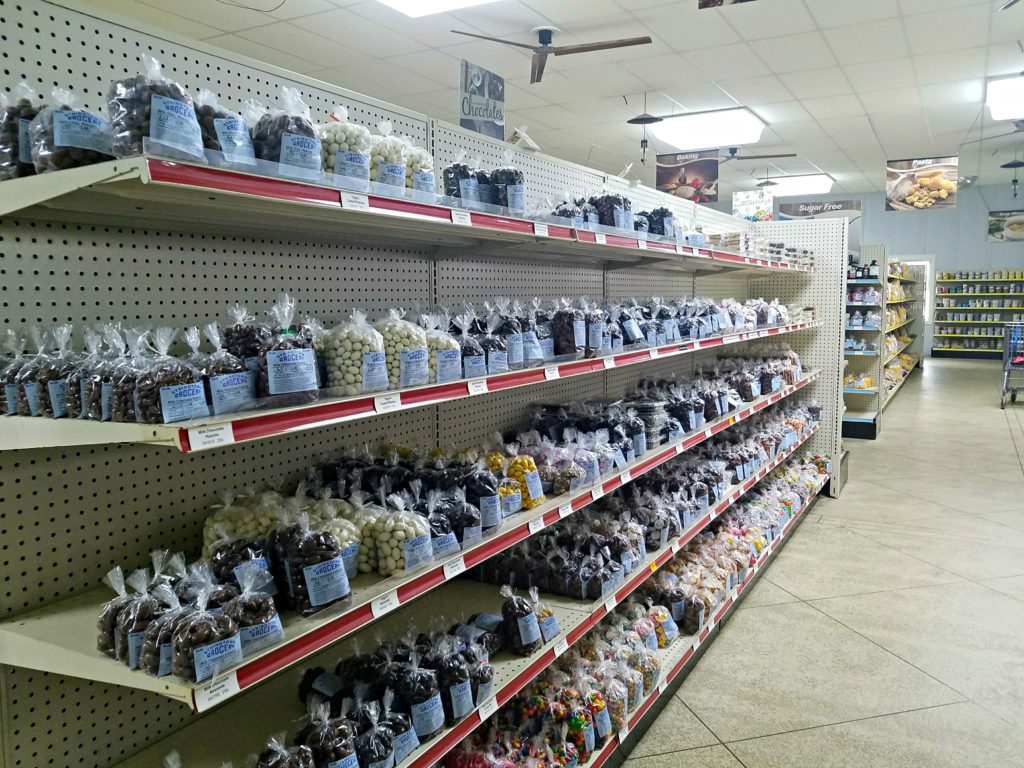 And how about some jam? There is a flavor for everyone!
Now, on to the nuts and that popcorn. You'll find all kinds of nuts in that store. And I bet you didn't know there are MANY kinds of popcorn grown in this world. You can choose from regular yellow and white varieties to red popcorn and Lady Finger popcorn…and many more I have never even heard of!
I bought a HUGE bag of Peepaw's favorite kind. It's his nearly-nightly snack, no matter where we are. And he makes it the old fashioned way…in a popper on top of the stove. Do you want to know how he does it? Click HERE!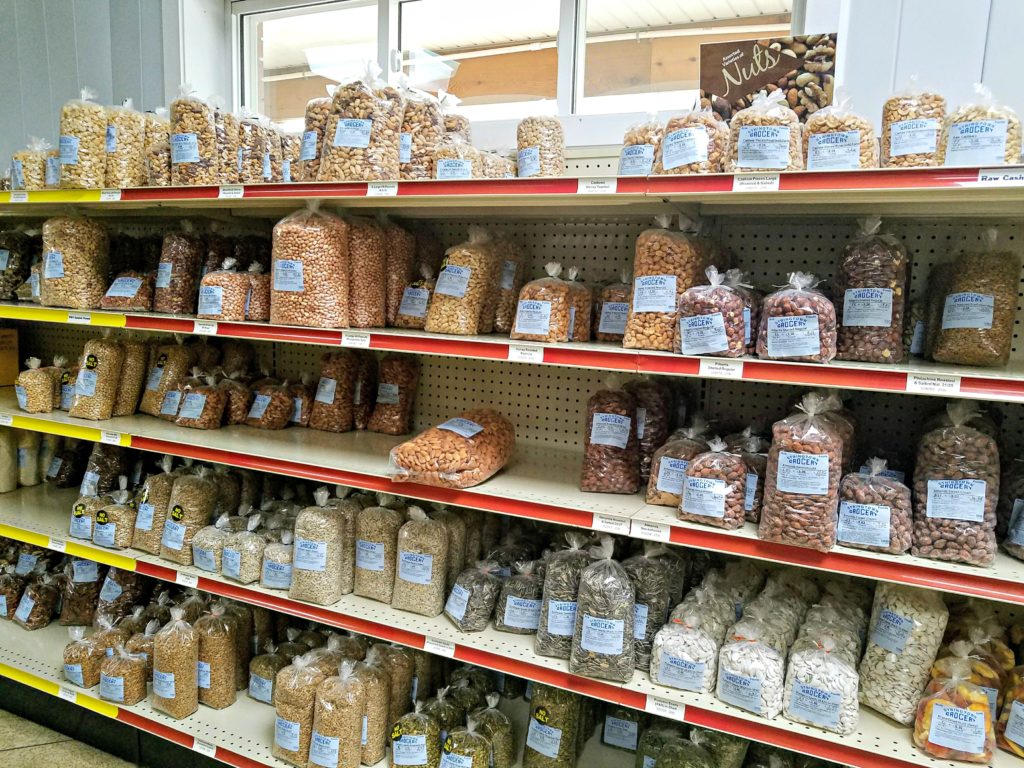 Remember…this is an AMISH store, so don't look for a light switch on a cloudy day. Check out these cool skylights in every aisle. And those are gas lights hanging from the round black circles in the ceiling. And before you ask…refrigeration is handled by generators. BIG generators, I assume.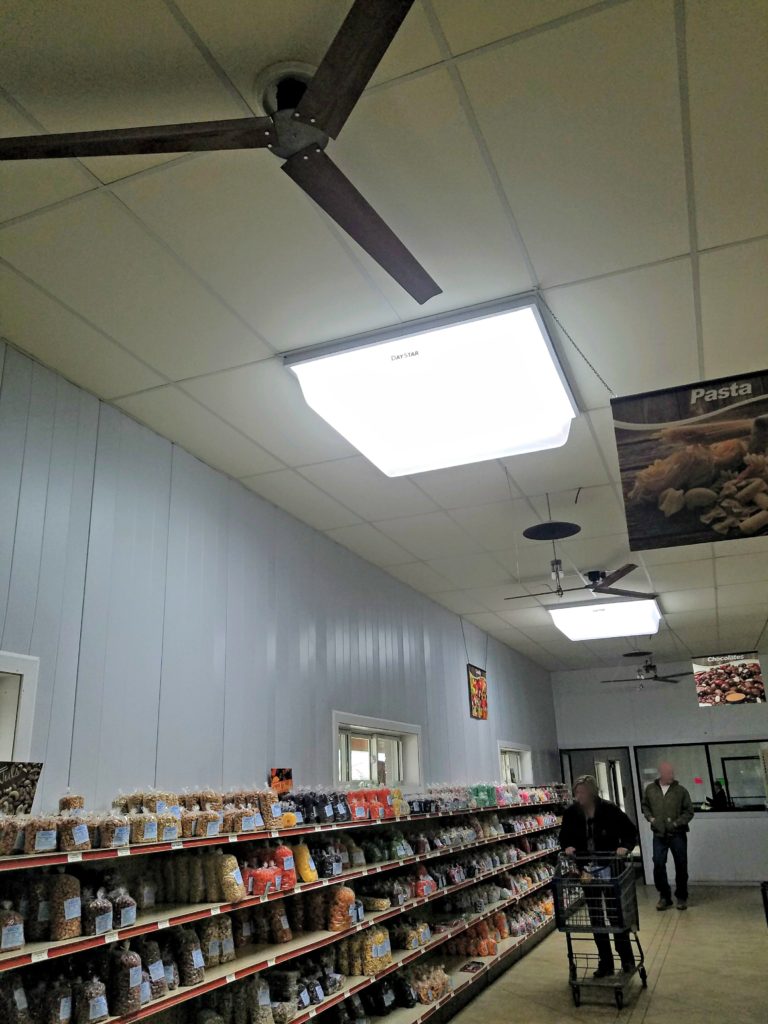 The Amish clerks are very friendly, but quite shy. They are happy to answer any questions you might have, but most Amish sects believe that a photo is "a graven image" and I am respectful of their beliefs. I never photograph an Amish person's face.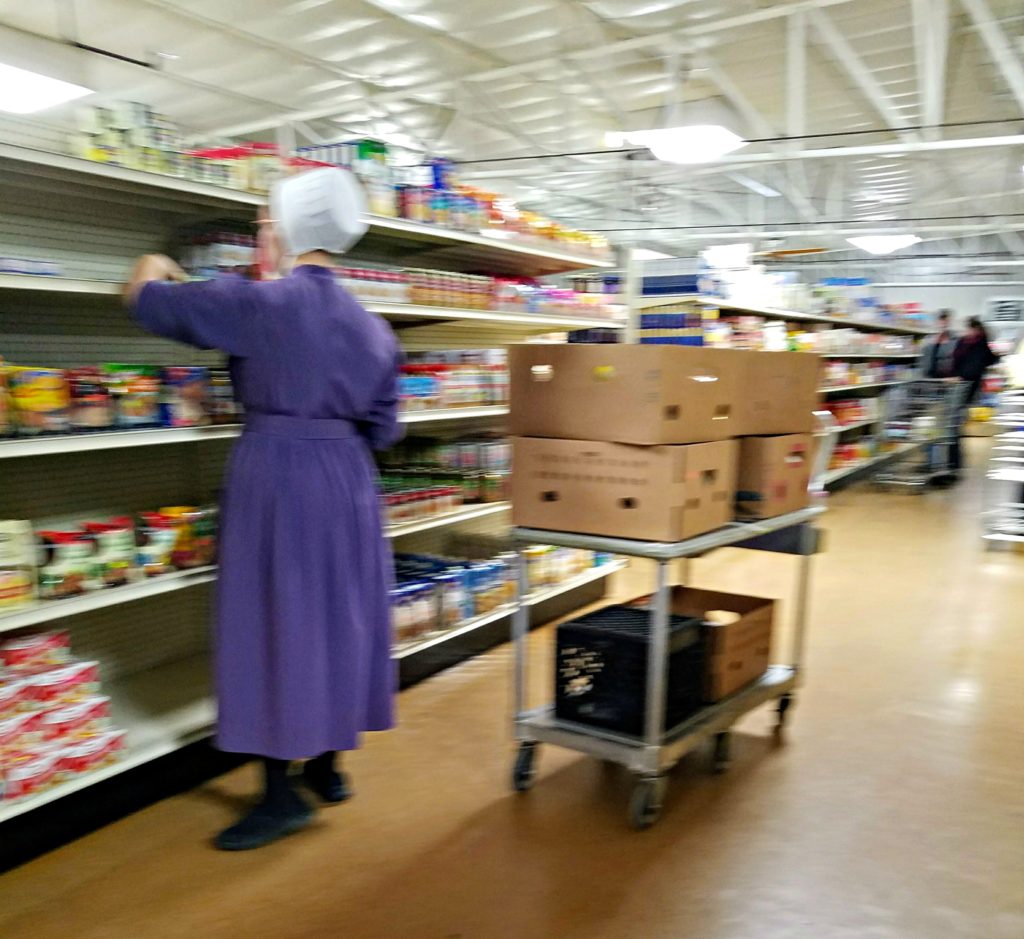 There is more to Stringtown than groceries.
Amish people do not wear any type of jewelry, but this display of headscarves is a clear reminder of how Amish girls can use color to brighten their plain dress style. And how many black or blue stocking caps does one Amish boy need? Those caps reminded me of that old saying about Model T. cars. You could have any color you wanted…as long as it was black!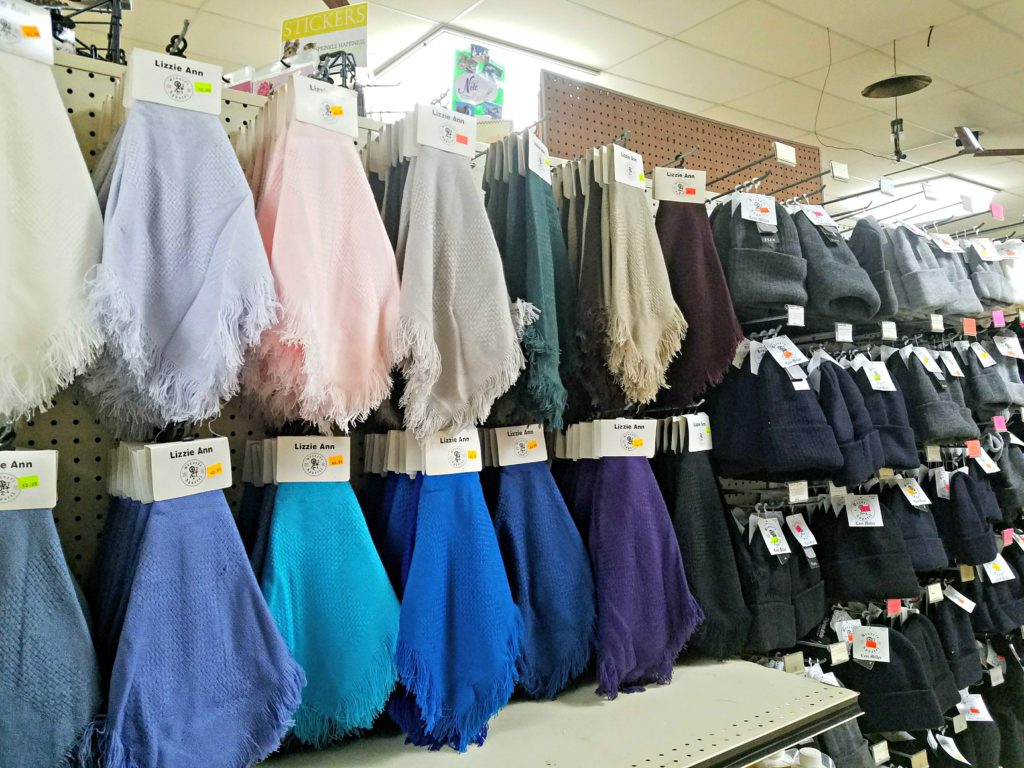 Now this brings me to my other reason for heading to Stringtown.
CHEESE.
And I can tell you…Amish folks like cheese. Lots of cheese. Many kinds of cheese. BIG HUNKS OF CHEESE!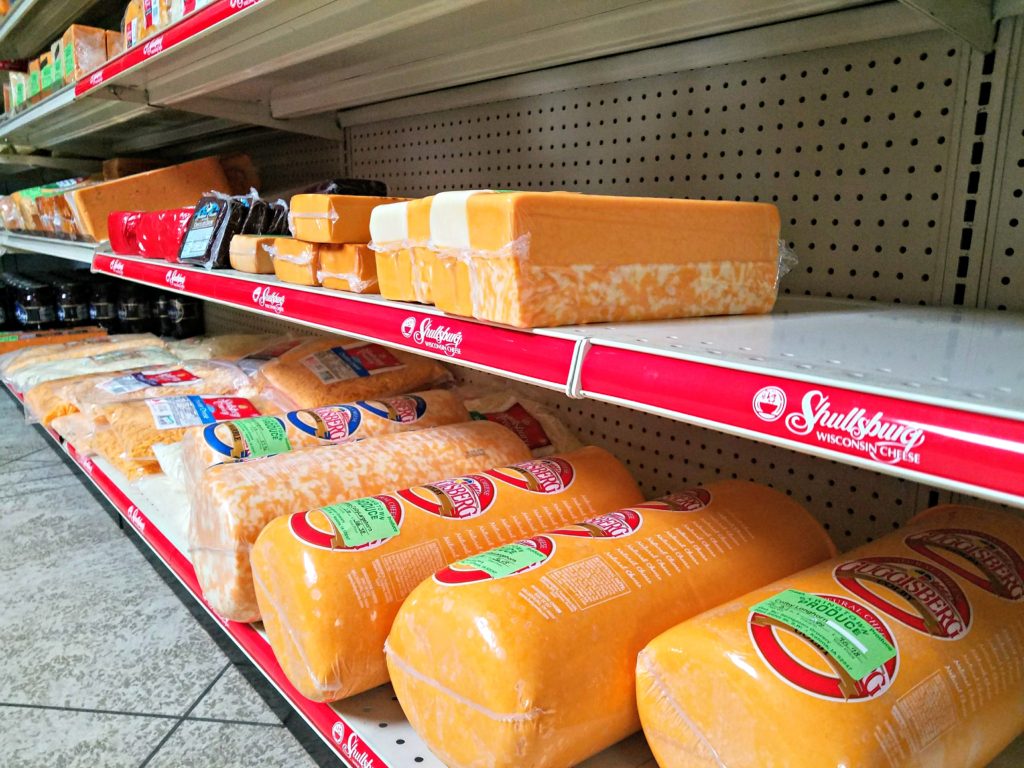 You see, my Dad was Amish when he was a little boy, so I guess his previous generations of Amish genes have rubbed off on me as well, since I'm a cheese lover too!
I was in "Cheese Heaven" in that huge, walk-in cooler at Stringtown!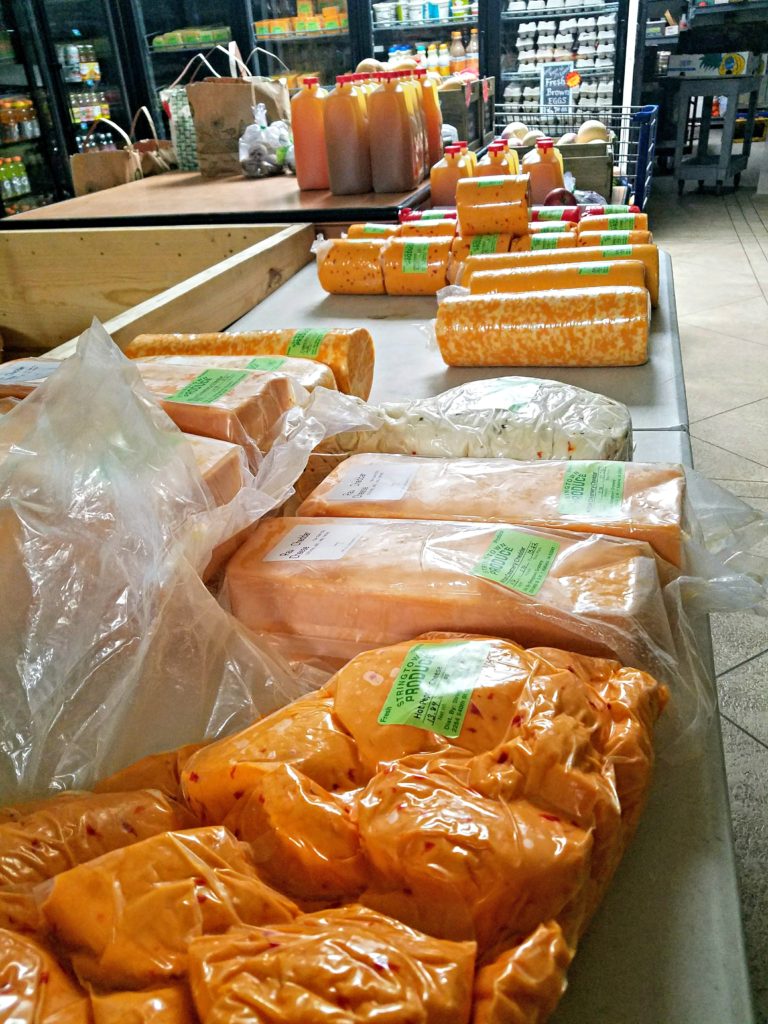 I had stopped several weeks earlier to pre order a BIG block of Gruyere cheese to take with us to Florida. The store didn't usually stock it, but they placed a special order from their cheese supplier for me.
Now keep in mind, there is no phone in an Amish grocery store, but when my order came in, one of the Amish ladies called me and left a message on my cell phone.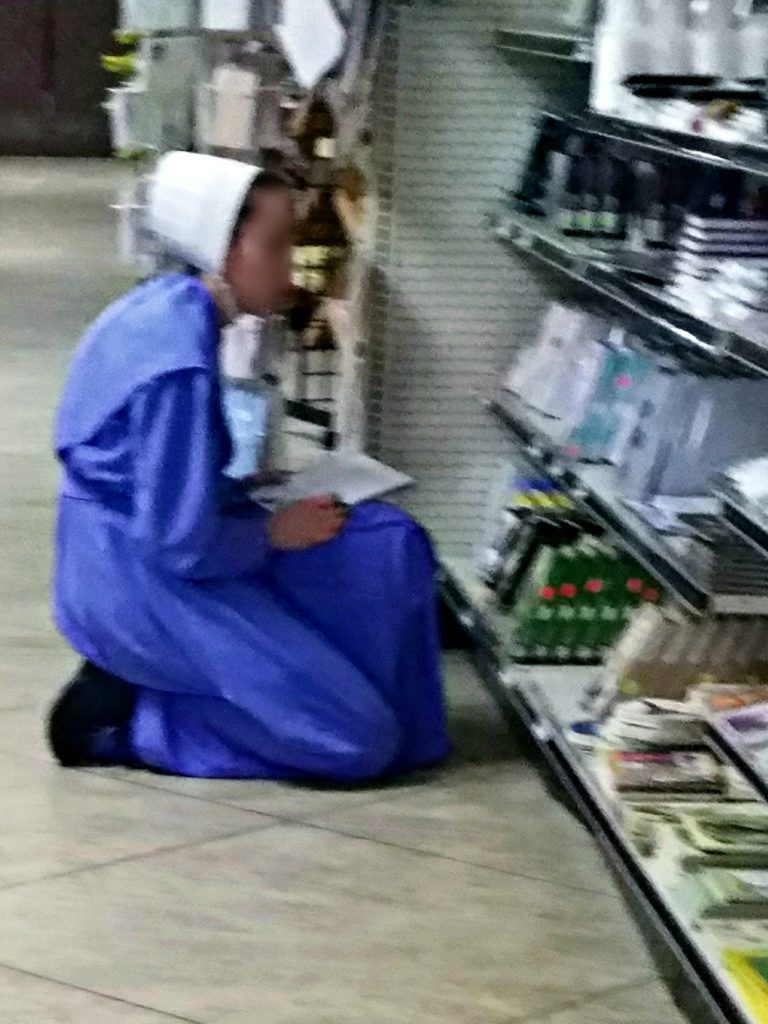 How did she call me you ask? From an Amish phone booth that is located outside at the far end of the parking lot! It's a phone booth that looks alot like this one, which is located at the farm where I grew up! And yes…that's a solar panel next to it.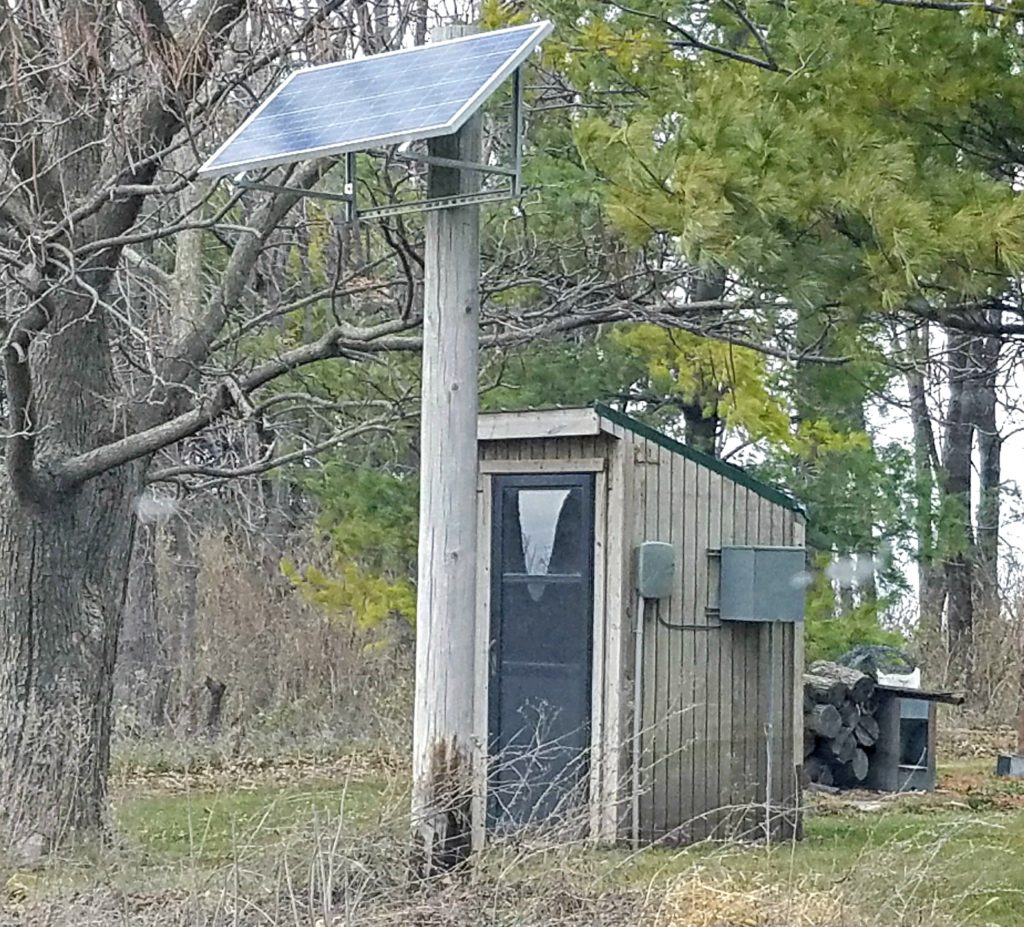 (Someday I'll share the story as to how that phone both came to be located on my brother's farm.)
Yes, the Stringtown Grocery has found a way to link their Amish culture to our modern world. And every time I cut a slice from that huge chunk of Gruyere I think about how our two ways of life are still connected to this day.
It's a wonderful world we share…and a delicious one too.