I hate to waste delicious food. I was left with lots of Spiced Tart Cherry and Pear Compote after Thanksgiving dinner, so I decided to turn that leftover jar of fruit into a warm dish of Cobbler. And that turned out to be a delicious decision.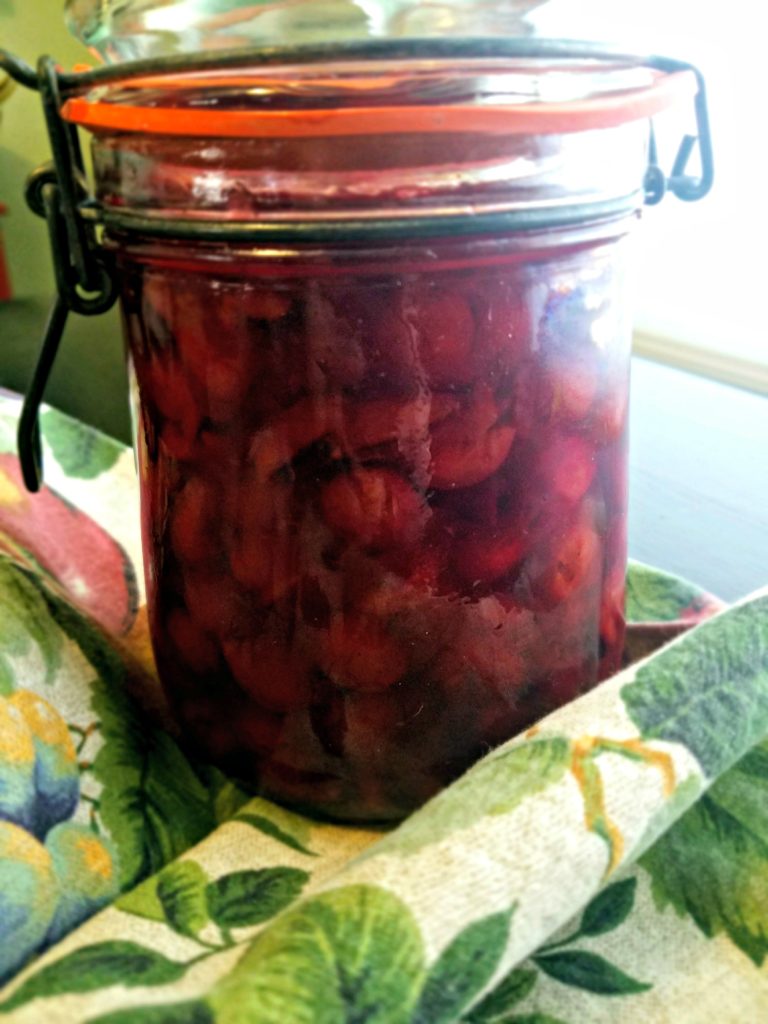 I wasn't sure if I needed to add any thickener to the sauce for the cobbler but I decided to simply pour the sauce into a baking dish I had sprayed with cooking spray. Then I topped it with a streusel topping and baked it for about 30 minutes at 350 degrees.
Ta DAH!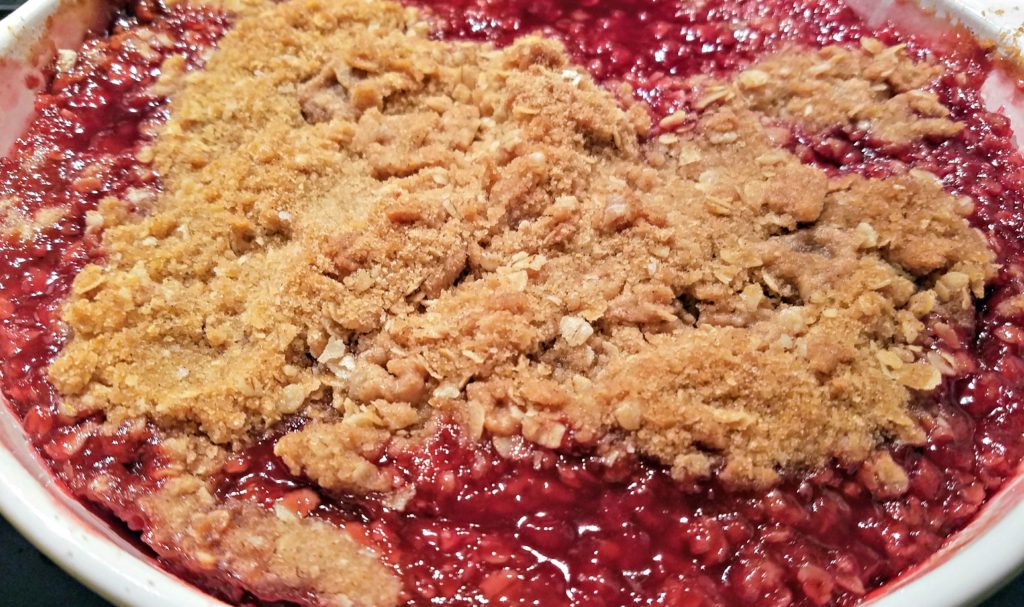 It was absolutely perfect. And to gild the lily I topped each serving with a big scoop of vanilla bean ice cream and a sprinkle of cinnamon and sugar.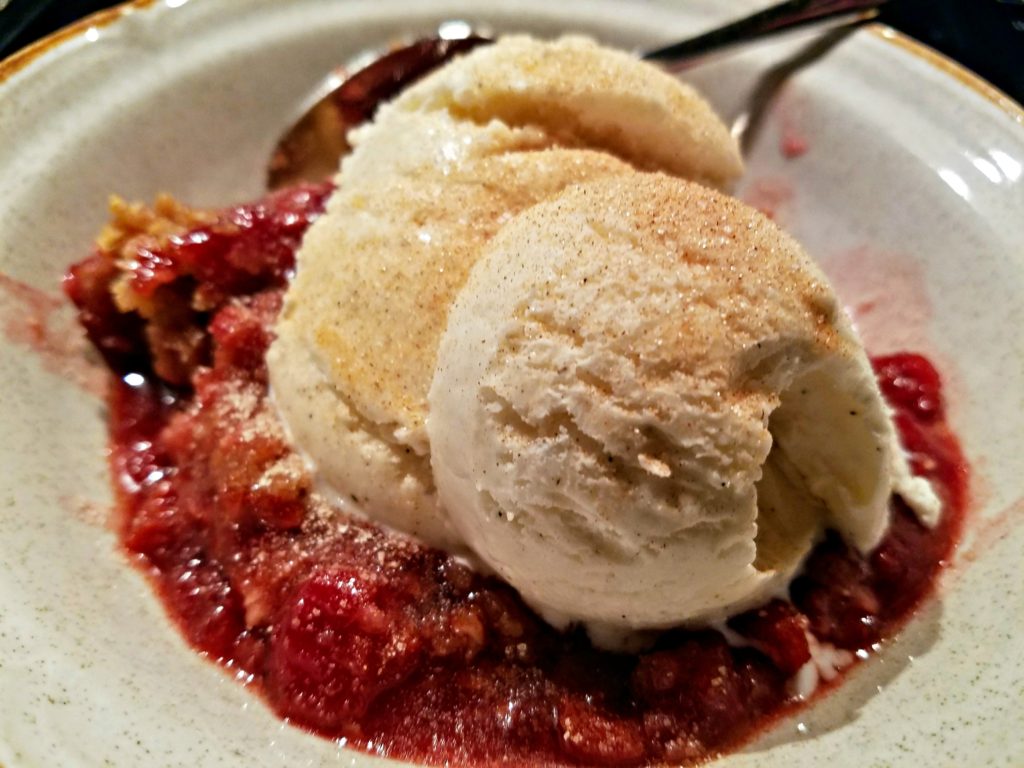 This "leftover" turned out to be one of my favorite cherry desserts…ever!
Cobbler ROCKS.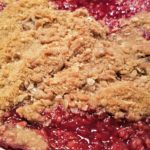 Streusel Topping For Cobbler
Ingredients
1/2

Cup

Rolled Oats (Oatmeal)

2/3

Cup

Flour

1

"Pinch"

Salt

1

tsp

Cinnamon

1/3

Cup

Butter
Instructions
1. Mix all dry ingredients together. 2. Cut butter into tiny pieces and then mix with the dry ingredients until mixture is crumbly. 3. Sprinkle the mixture over fruit. 4. Bake at 350 degrees for approx. 30 minutes or until fruit mixture is bubbling and topping is beginning to brown.
Recipe Notes
Fruit Cobbler is delicious when topped with a generous scoop of vanilla ice cream and a sprinkle of cinnamon sugar. YUM!