I am not a big fan of cranberry sauce. Oh, sure…I have dutifully made it from scratch every year for a hundred years. I have tried many variations. I've made that sauce with apples, oranges, or nuts or just plain sweetened cranberries. I've made a cooked variety and a raw type too. But it just doesn't trip my trigger. So THIS year I wanted to find something completely different. And I did just that!
Our freezer is still loaded with bags of frozen tart cherries we picked from Nick's tree in Indy. So I searched high and low for a "cranberry" recipe that used tart cherries instead. And that's when I stumbled onto a website called Pepper Passport. And that's where I discovered a sauce that could replace those dreaded cranberries on our Thanksgiving table this year!
The sauce ingredients were simple…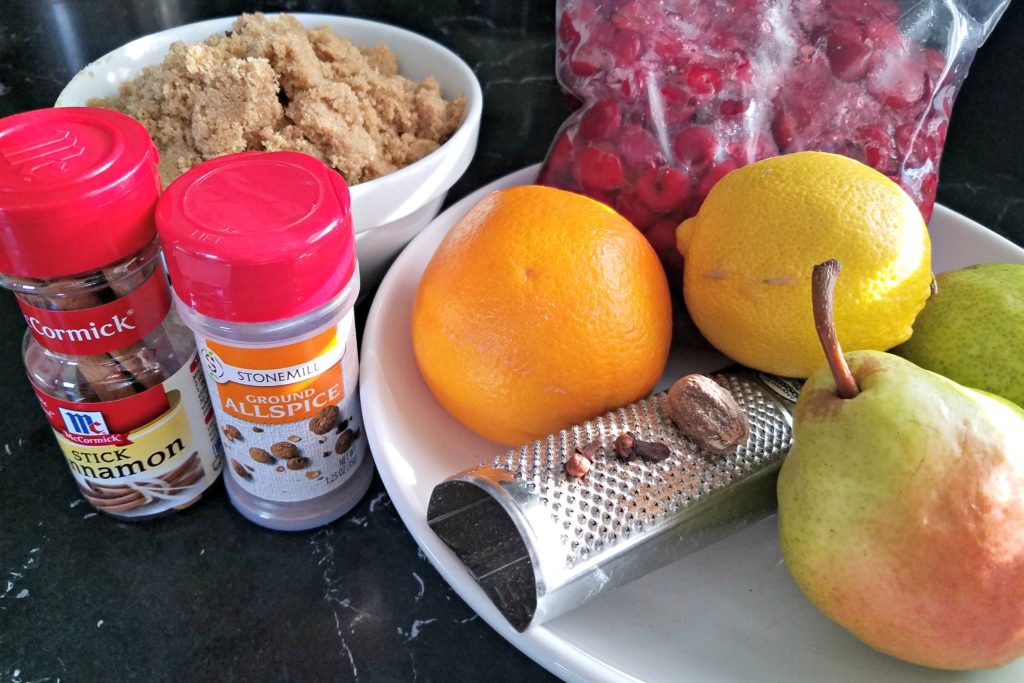 It was a simple "dump and stir" combination. I added one extra pear to the recipe since my frozen bag of cherries contained slightly more than the two cups called for in the original recipe.
I grated the pears since they were very firm…
I allowed the mixture to cook and to begin to thicken. But I decided to add a teaspoon of cornstarch to the sauce as it cooked to thicken it a little more. That step is up to you.
After one little taste I can say I can't wait to spoon some of this amazing sauce over a thick slice of Thanksgiving turkey later this week. It's really GOOD.
I wish each and every one of you a Happy and Healthy Thanksgiving. I'll be taking a break from my blog to spend the rest of the week with family and friends, and I hope your holiday will be filled with Family, Food and FUN!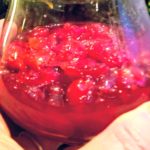 Spiced Cherry Pear Sauce - Perfect On Turkey!
Ingredients
2

Cups

Tart Cherries (with juice)

6

Whole

Cloves

1 or 2

Firm

Pears (peeled and grated)

1

Cinnamon Stick

2

Cups

Brown Sugar

1/2

Orange

(Both Juice and Zest)

1

"squeeze"

Lemon Juice

1/4

tsp.

Allspice

1/4

tsp.

Nutmeg (I use fresh grated)

1

tsp

Cornstarch

2

tsp

Water
Instructions
Combine all ingredients (except cornstarch and water) in a heavy pot and allow to simmer until cherries and pears are tender and the mixture thickens. If you want the mixture to be thicker, combine the water and cornstarch and pour into the simmering sauce. Allow to cook for a minute. Remove from the heat and allow to cool. Store in a glass jar in the refrigerator. (This would also be delicious over ice cream!!)