Gluten Free products have take the country by storm. And this Hawaiian sweet bread recipe is delicious. Just ask my cousin Lynn…the creator of this marvelous loaf!
Lynn showed up at a family luncheon with his own basket of gluten free products since he knew the rest of us who had cooked the meal were not aware of his dietary restrictions. (It turns out Lynn has been eating gluten free for years.) And since he wasn't about to eat an entire loaf of bread by himself he was happy to share with the rest of us.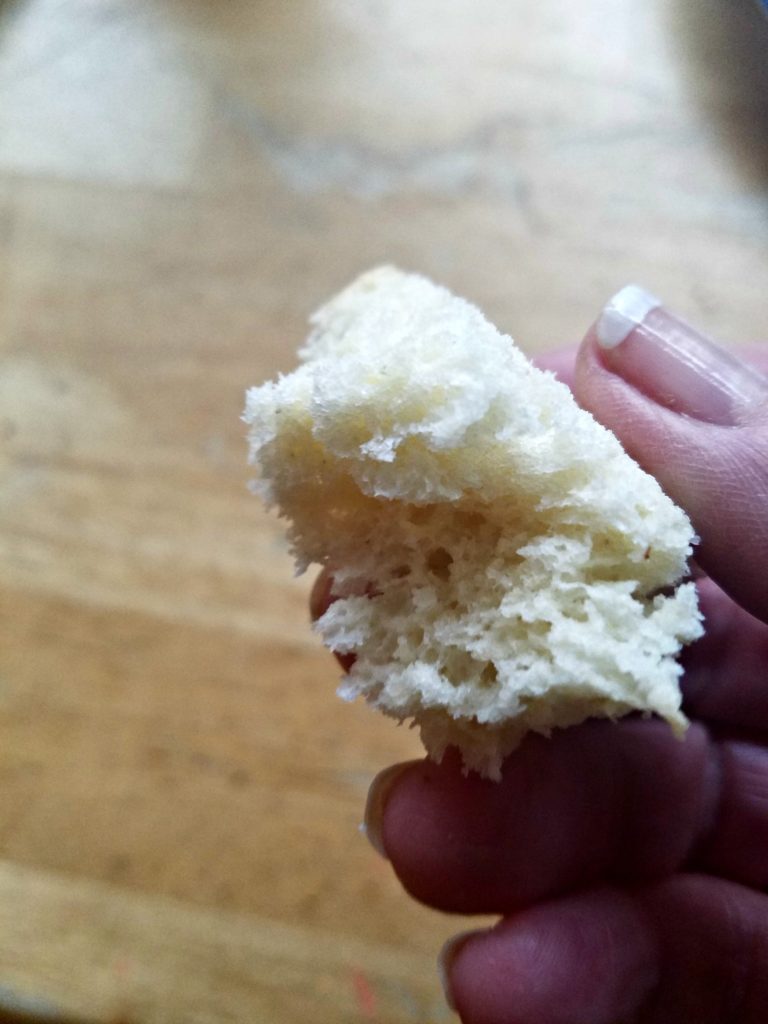 This slightly sweet bread was light and airy, and the flavor was as good (or maybe even better) than any other sweet bread dinner rolls I have tried before. There was absolutely no way to tell that the list of ingredients were so much different than those you would find in a traditional Hawaiian roll or bread.
So thanks to Cousin Lynn for sharing this delicious bread with me…and now I'm happy to share it with all of you, too!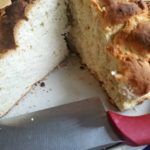 Gluten Free Hawaiian Sweet Bread
Ingredients
1/2

Cup

Warm Water (105-110 Degrees)

2

tsps.

Sugar

1

pkg.

Active Dry Yeast (2 1/4 tsps.)

2

Cups

Brown Rice Flour

1/2

Cup

Potato Starch (NOT Potato Flour)

1/2

Cup

Tapioca Starch/Flour

1/2

Cup

Sugar

1

Tblsp.

Xanthan Gum

1

tsp.

Salt

3

Tblsps.

Vegetable Oil or Melted Butter

3

Large

Eggs

1/2

Cup

Warm Milk or Milk of Choice
Instructions
1. Preheat oven to 350 Degrees. Lightly grease a 9 x 5 inch loaf pan or two six inch round cake pans.

2. In a small bowl, combine warm water, 2 tsp. sugar and the yeast. Stir just until dissolved. Cover bowl with a clean kitchen towel and set aside in a warm area for 10 minutes. (Mixture will form a foam head about one inch tall.)

3. Place rice flour, potato starch, tapioca starch/flour, 1/2 cup of sugar, xanthan gum and salt in the bowl of a food processor or a heavy duty stand mixer with paddle attachment. Blend dry ingredients together for about 3 minutes. (If mixing by hand, whisk all dry ingredients together with a whisk until well combined.)

4. In a small bowl, whisk oil or melted butter with the eggs and warm milk until blended.

5. Add egg mixture to the dry ingredients and combine. Then add the yeast mixture to dough and mix again until dough forms. (If using a mixer this step takes about 5 minutes. With food processor about 2 or 3 minutes. By hand about 10 minutes.) Dough will be soft and sticky.

6. Transfer dough into prepared pan(s). Smooth top of dough with wet hands or a spatula dipped in water. Place in a warm area to rise for about 40 minutes.

7. Score loaf about 1/4 inch deep with a sharp knife. (If a shiny crust is desired, brush with an egg mixed with about 1 tblsp. of water.)

Place pan(s) in preheated 350 degree oven for 40-45 minutes for a loaf and 35-40 minutes for two boules. Bread is done when bottom of loaf sounds hollow when tapped, and internal temp reaches 195-200F.