A Five Course Autumn Harvest Dinner? No sweat! I simply joined forces with a great "Foodie Friend" to make it happen. And boy…did it happen!
Earlier this Autumn I had the privilege of spending a day cooking with Jim in his well equipped kitchen in Kalona, Iowa. (I was like a kid in a candy store for the entire day!) It took several years for the stars to align for that day filled with food and fun to happen, but it was well worth the wait. We were finally able to nail down a date that would work for both of us. And it didn't take us very long to create a guest list of "fellow-foodies" who would be happy to enjoy the fruits of our labors later that evening. (Who in their right mind would turn down such an invitation?)
I'll share a glimpse of each course in this post, and over the next few weeks I'll share the preparations and the recipes with all of you. (In fact, many of these dishes would be welcome additions to your upcoming holiday meals.)
Full Disclosure: I have been "under the weather" for the last month. First, bronchitis. And now I am suffering from a case of pleurisy in my left lung. So if my posts don't show up in a timely manner…please forgive me! It's a pretty rough patch for me and some days I haven't felt like leaving my bedroom!
But on to BETTER subjects like FOOD and FRIENDSHIP and FUN!
Our first course that wonderful night began with drinks and a Charcuterie Board filled with wonderful cheeses, meats, smoked salmon, dried fruit, nuts, dark chocolate, olives and crackers galore.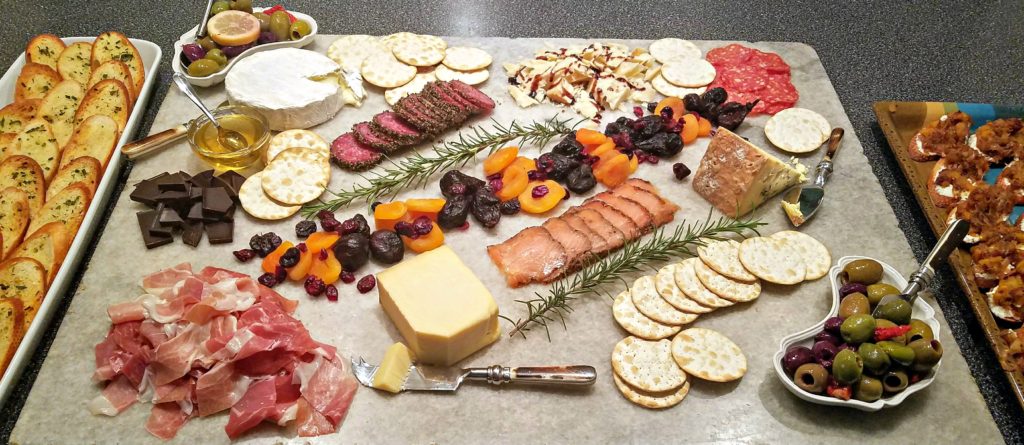 And as if that wasn't enough to whet our guest's appetites…we added a platter of Butternut Squash & Ricotta Bruschettas.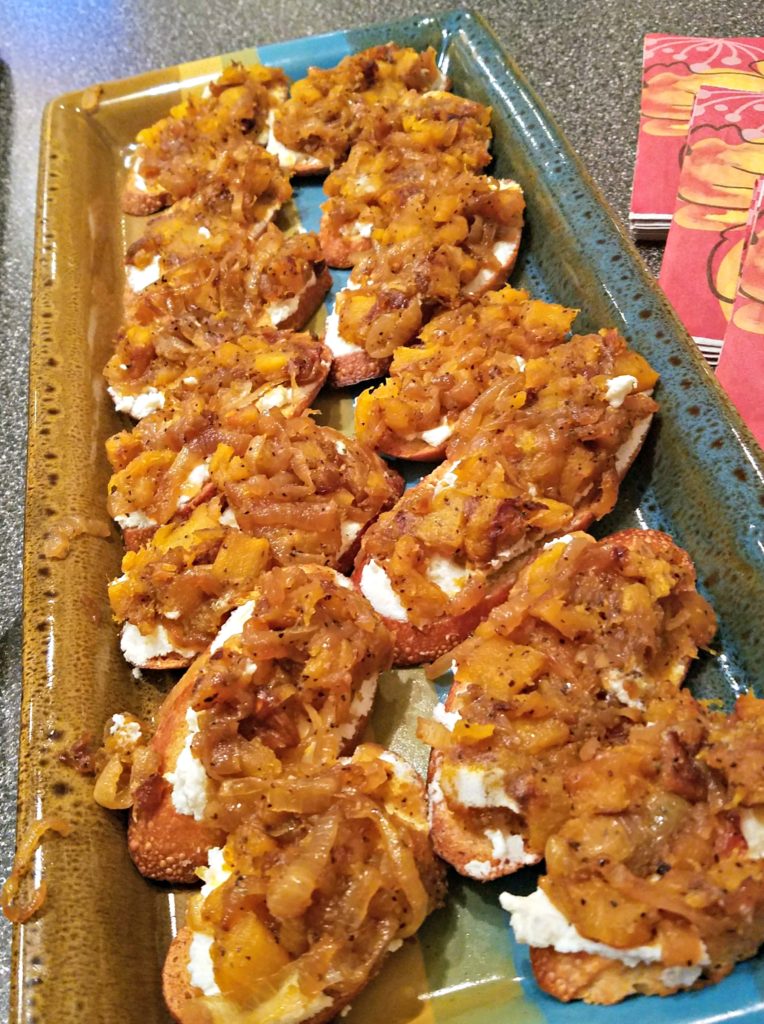 We followed that first course with a cup of my Roasted Butternut Squash Soup.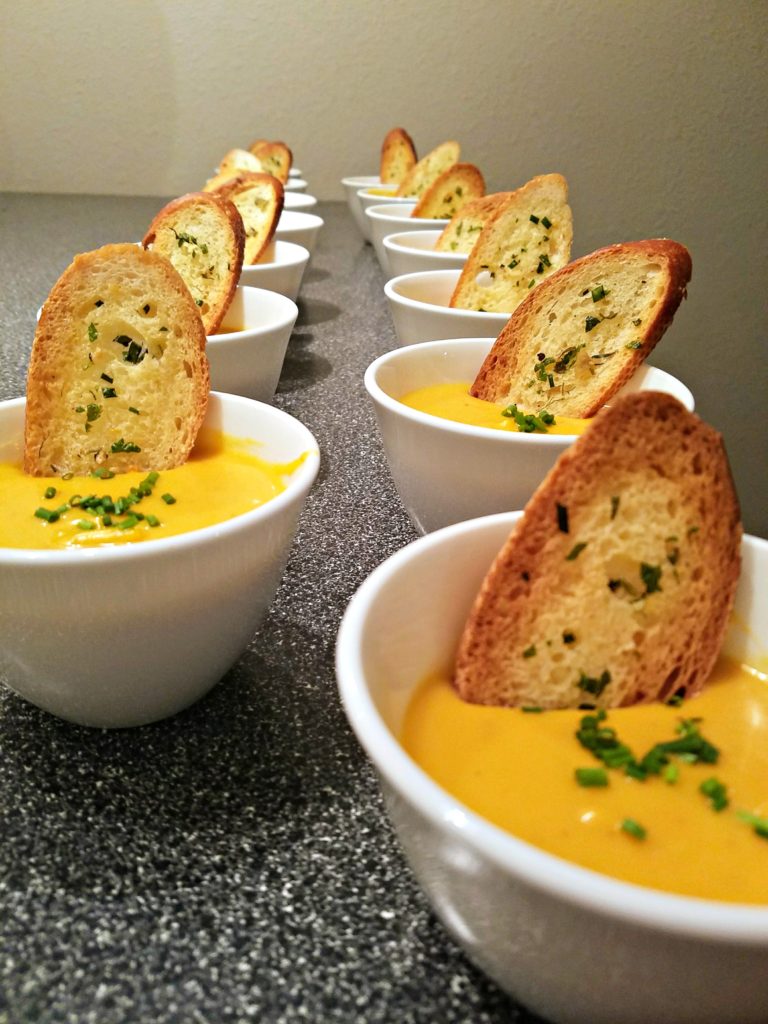 Next came my Arugula and Spring Greens Salad with Apples, Walnuts, Cranberries topped with Shave Parmesan and my Balsamic and Honey Dressing.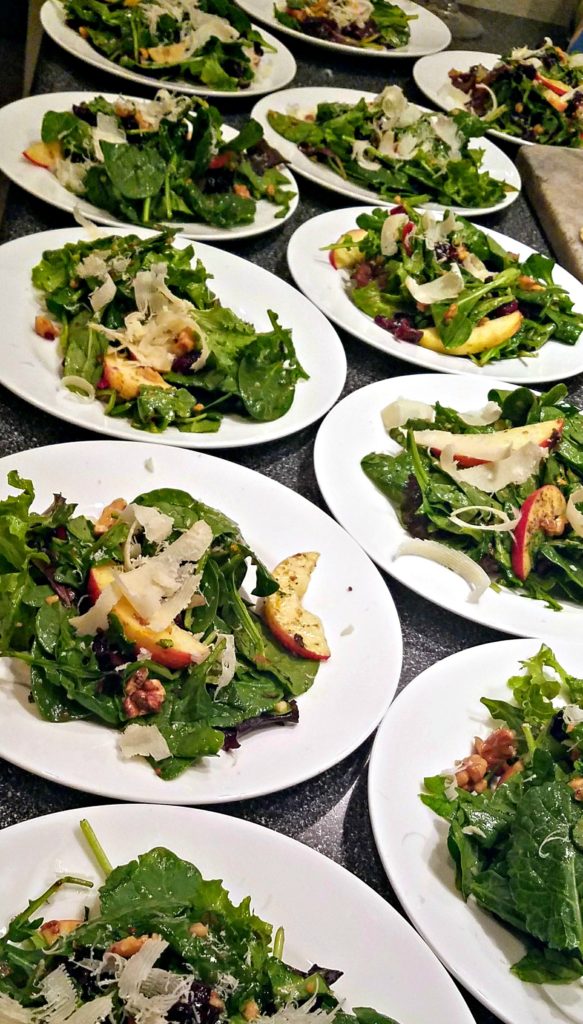 Then the Main Event! Jim's Roast Beef Tenderloin with Caramelized Onion and Mushroom Stuffing, A Potato-Fennel Gratin and my Fresh French Haricots Verts (aka "fancy" Green Beans!)
For Dessert? TWO choices! (Almost everyone had both.)
Jim's Apple Crostata topped with his homemade Cinnamon Ice Cream…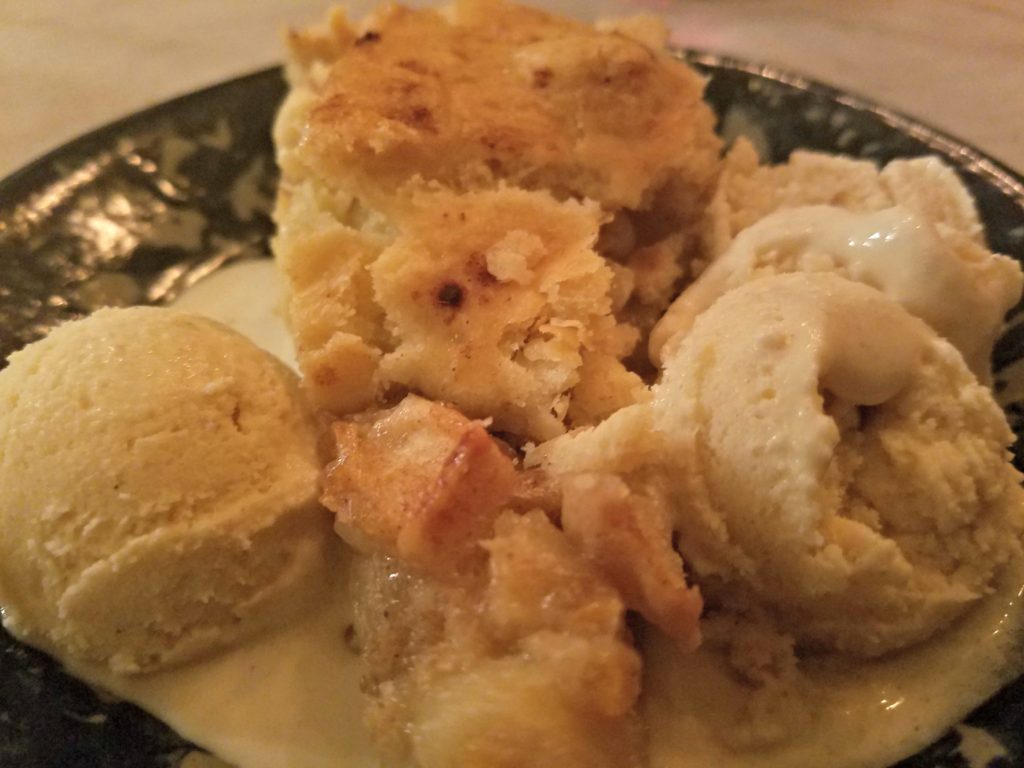 And my Red Wine Poached Pears with a Ricotta and Honey Drizzle…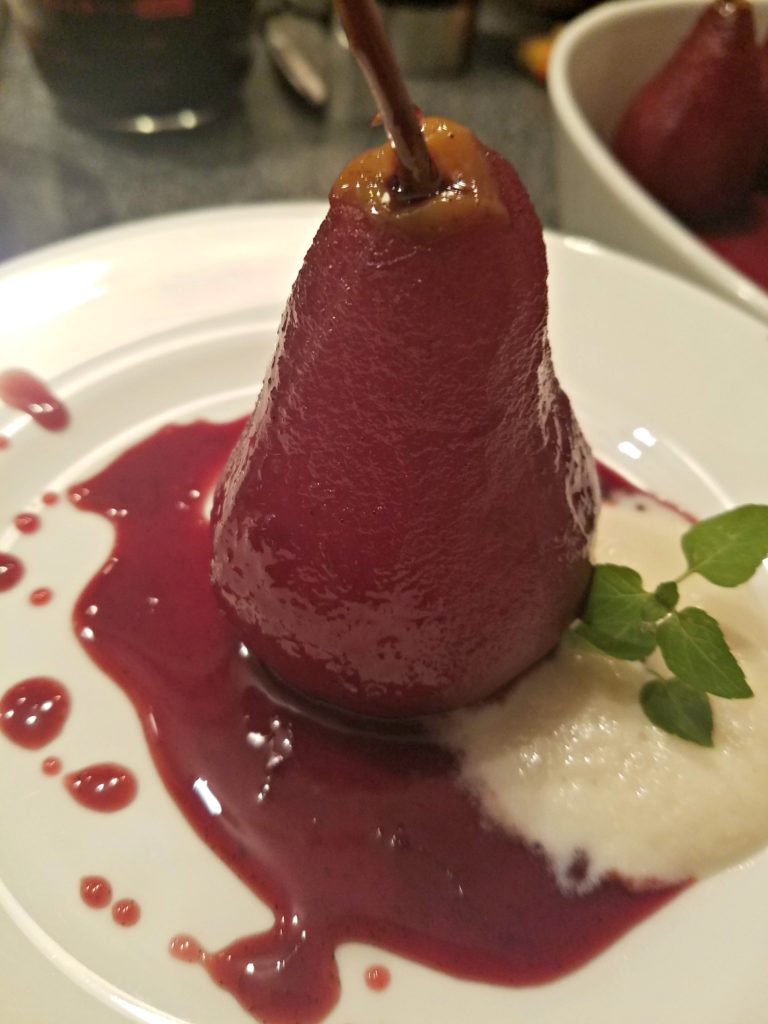 It was an AMAZING day and a delicious meal prepared by two people who LOVE to cook and to shared our creations with people we care about. And love of sharing can turn any meal into an event to remember.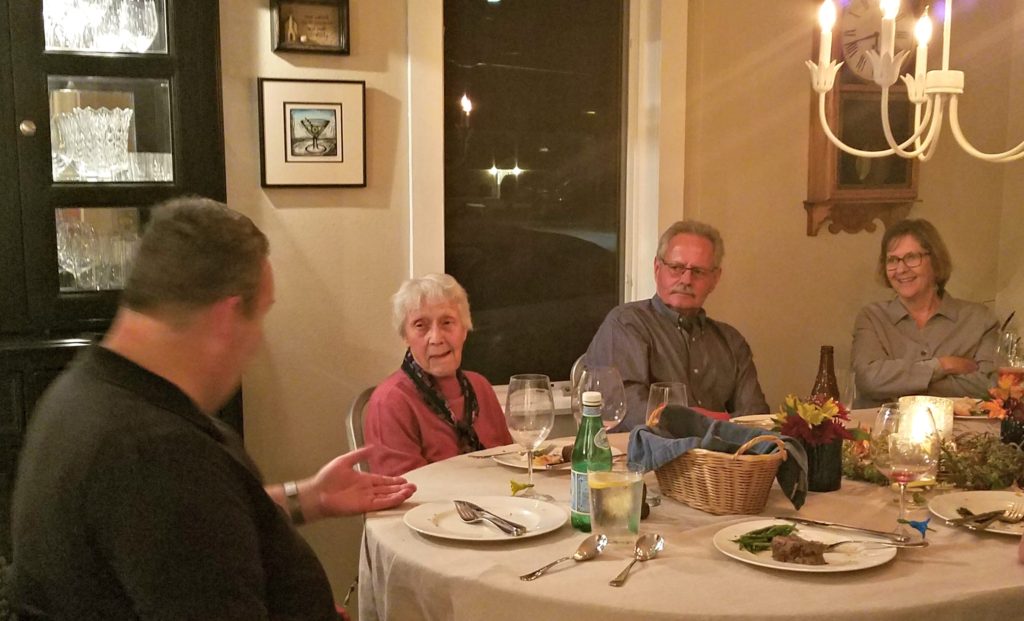 Both tables were filled with guests who certainly seemed to enjoy themselves!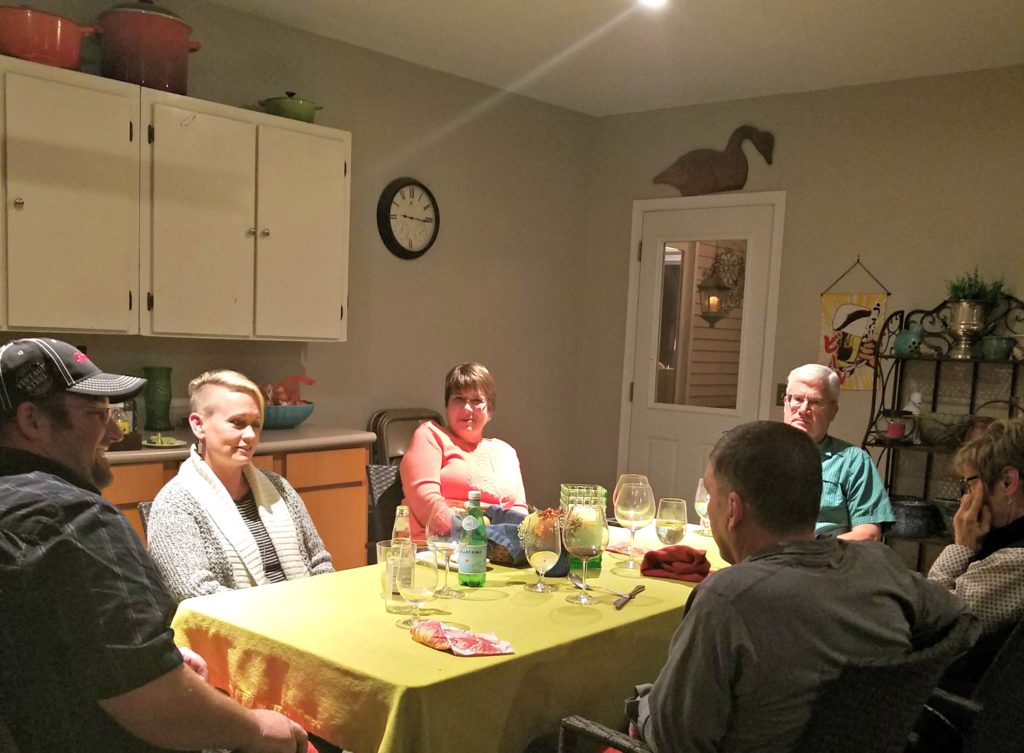 My hat was off to Jim. His attention to detail that night was a thing a beauty…right down to the fresh Autumn flowers and candles on the tables.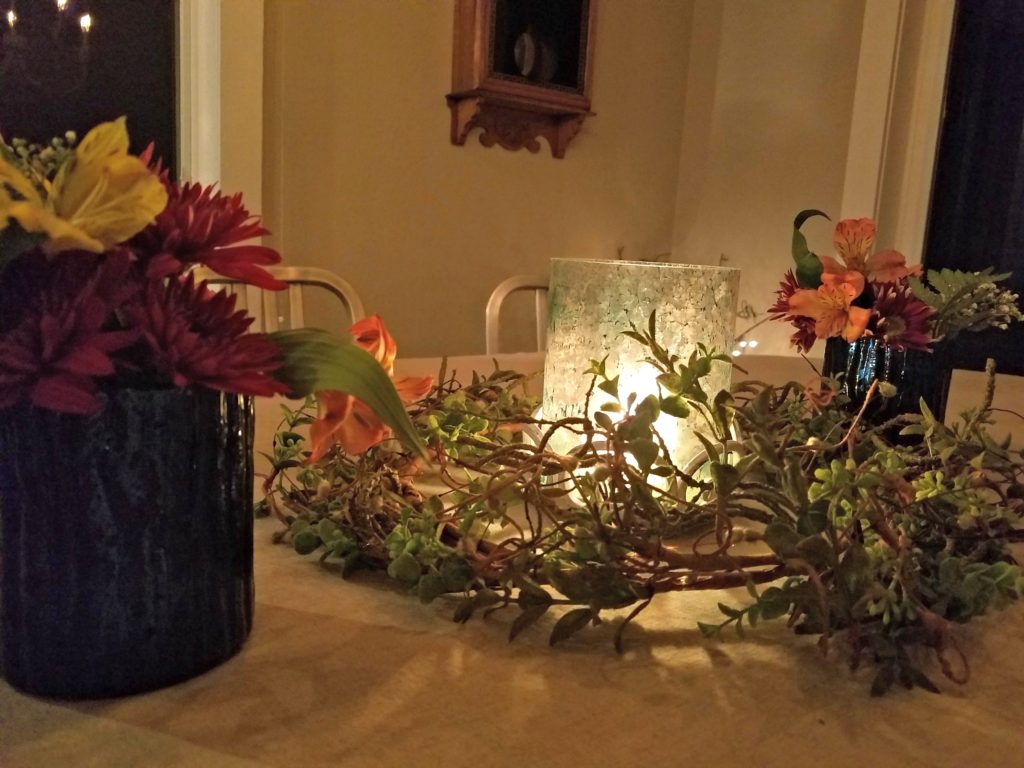 He is an amazing cook and a dear friend.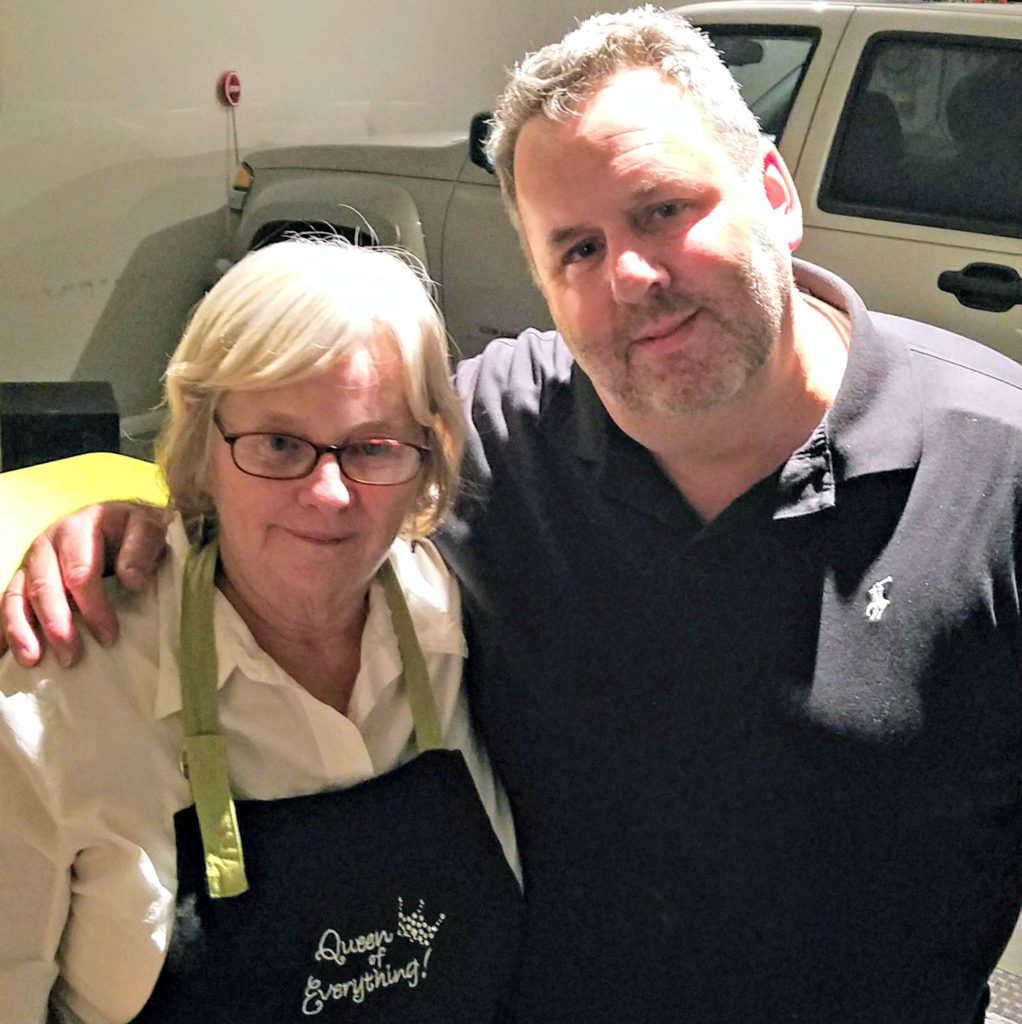 That day spent in his cozy kitchen was a day I'll always remember. And we're already planning to spend a day in MY kitchen next Spring, God willing.
Ahh…A Springtime menu and a guest list…
Let the fun continue!