Apple cake is one of my favorite Autumn desserts, and one of the best recipes is found in my tattered and stained copy of the first edition printing of the Kalona Historical Village Cookbook. I treasure this book to this day since that book brings back wonderful memories of my Mom.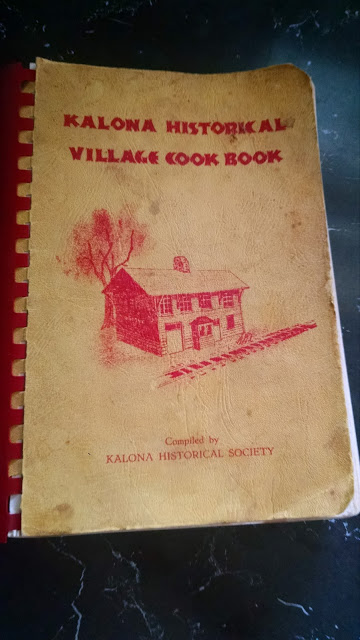 Both Mom and I helped to compile and proofread the recipes in the book…and my copy is even signed by Mom.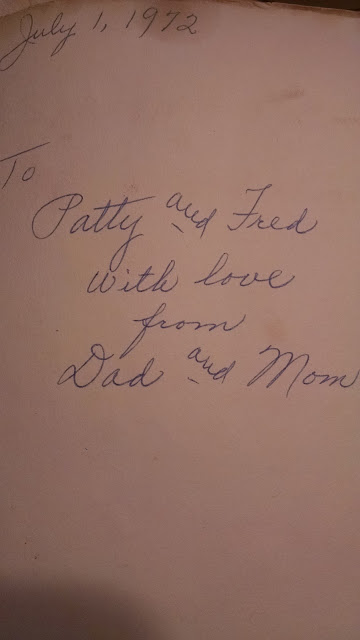 I'm sure you are beginning to understand how recipes and cooking bring a family together and create lasting memories…especially for me.
This apple cake recipe was submitted by Mrs. Plank, the mother of one of our high school classmates.
Recently I added a twist to the old fashioned recipe. I substituted one cup of coconut oil for the one cup of butter listed in the original recipe…and it was absolutely delish!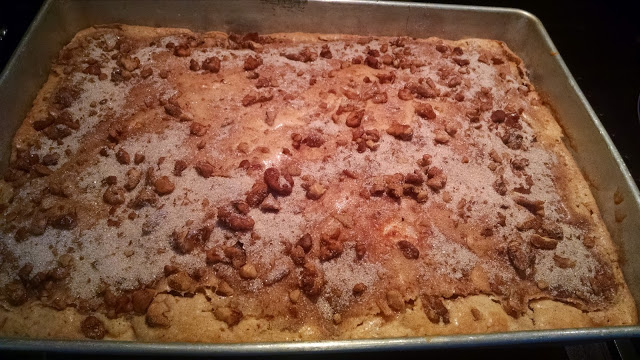 It's a very simple cake to whip up.
By now I'm sure you all know the basics of combining sugar and butter (or coconut oil) together before adding the eggs.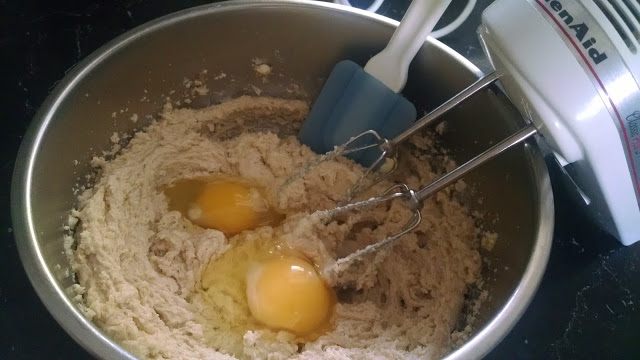 And the dry ingredients are mixed separately before combining with the "wet" ingredients.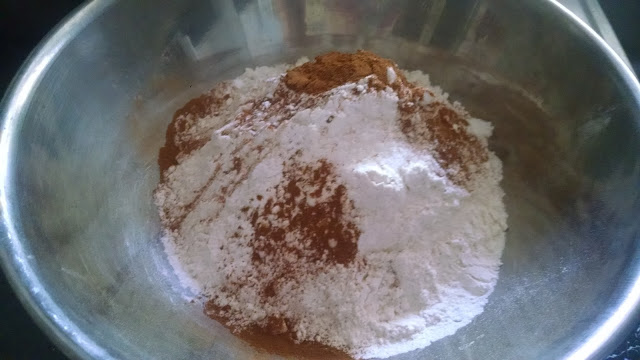 And since most of us don't have sour milk sitting around, it's easy to make your own! Just put one tablespoon of apple cider vinegar in a cup measure and fill the cup the rest of the way with milk. Allow the mixture to sit for a few minutes and it will begin to curdle. And in this case, that's a good thing!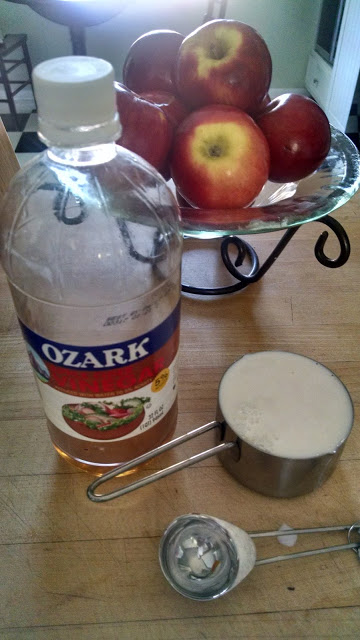 Even though the recipe calls for two cups of apples…I always add more. More is better, right?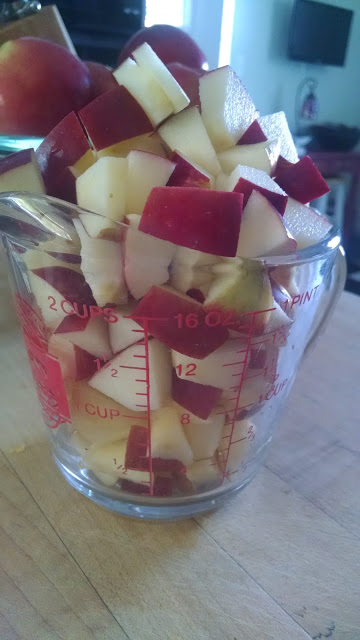 Just fold the apples into the batter…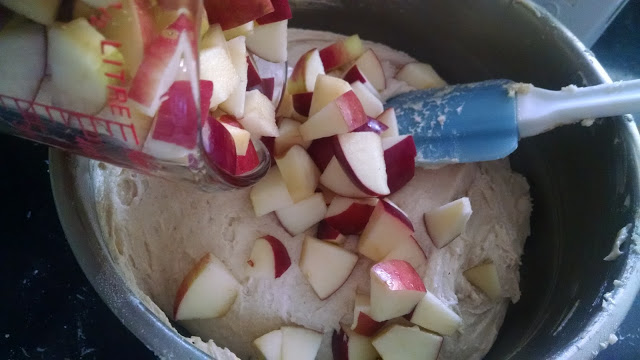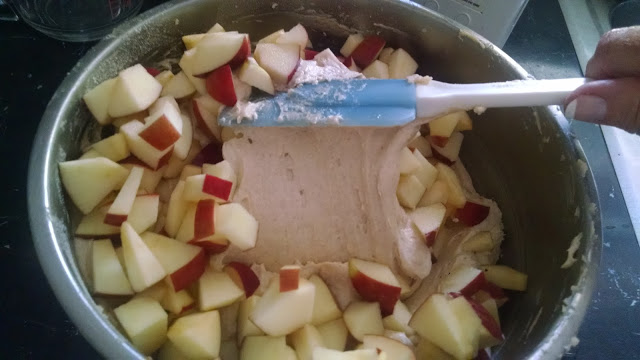 And top the cake with a mixture of sugar, cinnamon and chopped nuts.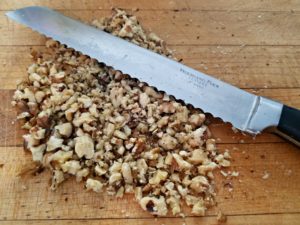 Meemaw's Tip: Use a serrated knife to chop the nuts…and they will stay on your cutting board instead of flying all around your kitchen!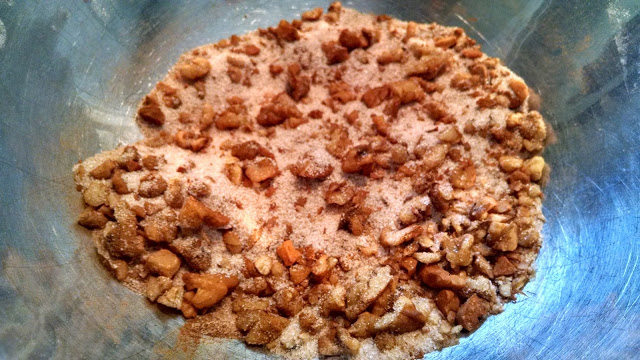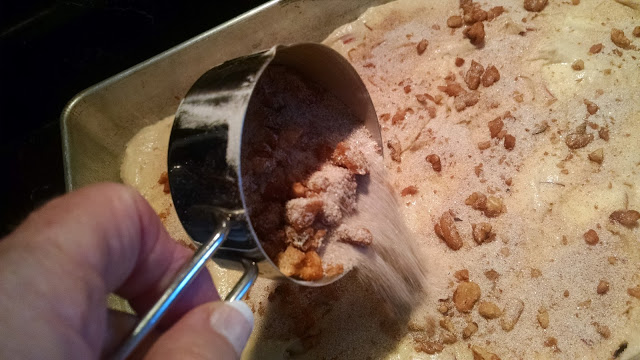 This apple cake is a hit at every gathering. You can serve it "as is", or you can top it with whipped cream, or serve it with a big scoop of vanilla ice cream.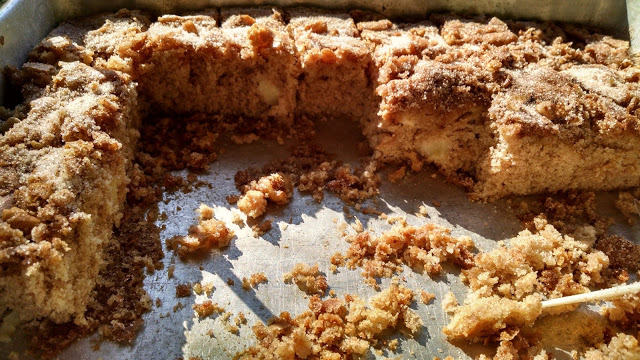 This apple cake tastes like Autumn on a plate!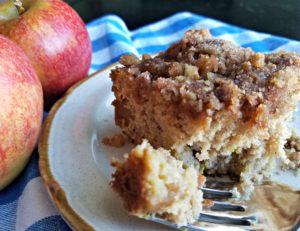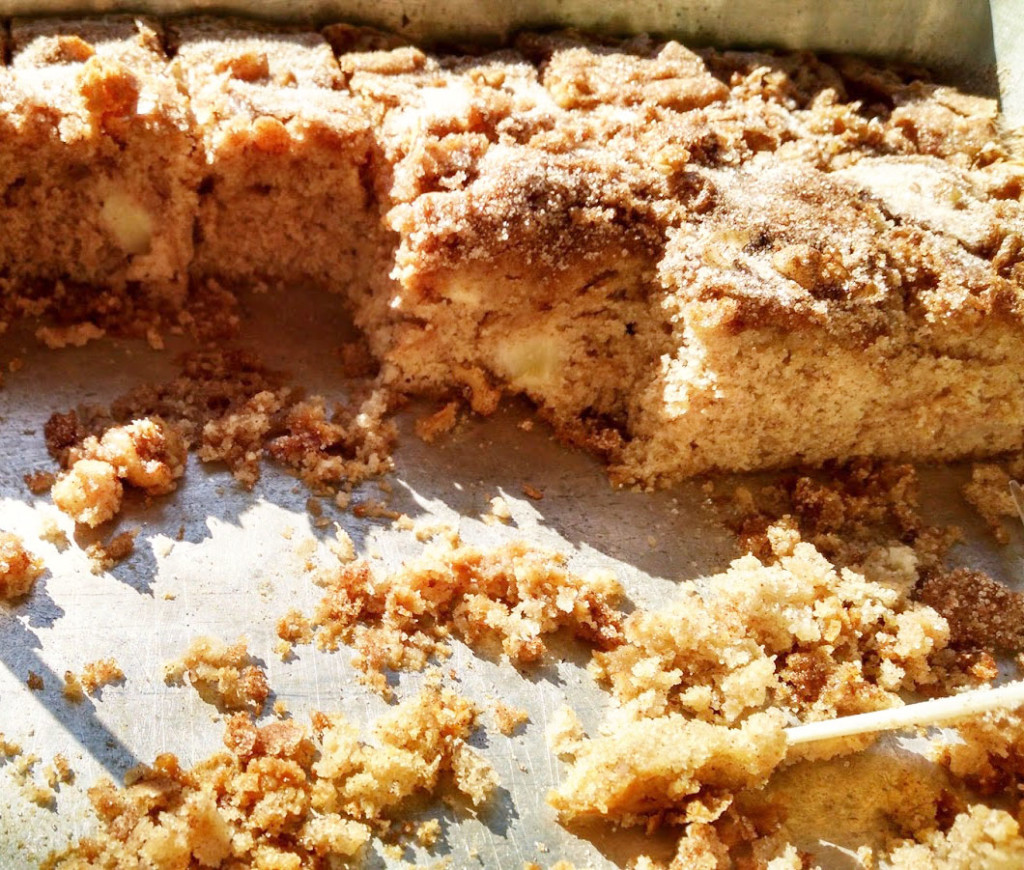 Roman Apple Cake
2016-01-18 09:19:30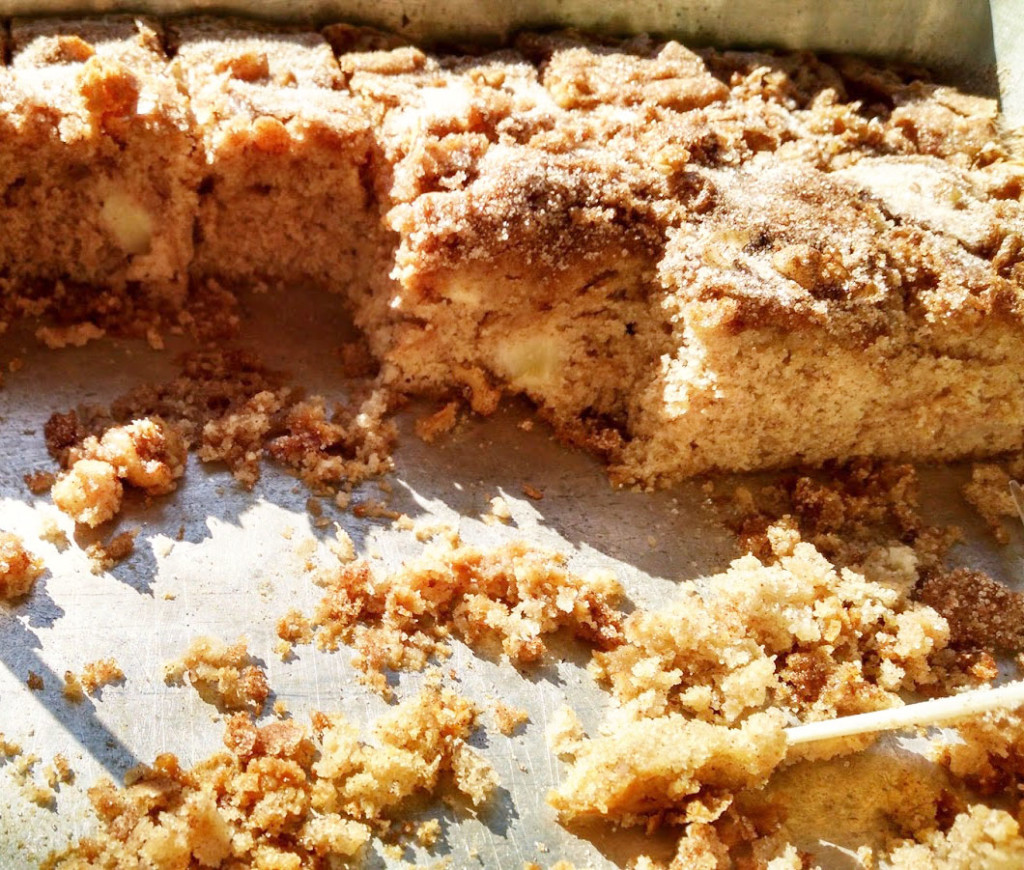 FOR THE CAKE
1 cup white sugar
1/2 cup brown sugar
1 cup shortening or butter (I use butter...or try coconut oil.. DELISH!)
2 eggs
2 1/2 cups flour
1 tsp. baking powder
1 tsp. cinnamon
1/2 tsp salt
1 cup milk
1 Tblsp Apple Cider Vinegar
1 tsp. baking soda
2 cups diced apples (I add more...peeled or unpeeled-your choice)
FOR THE TOPPING
1/2 cup white sugar
1/2 cup chopped nuts (I use walnuts)
1 tsp. cinnamon
Instructions
PREHEAT OVEN TO 350 DEGREES
Cream together the white sugar, brown sugar and butter. Add the eggs and mix well. In a separate bowl combine the flour, cinnamon, salt and baking powder. In a one cup measuring cup, put the tablespoon of vinegar and fill the cup with milk to the one cup mark. Let the mixture sit until it begins to curdle. (That's a GOOD thing!) Then stir in the tsp of baking soda. While the milk mixture is "resting", dice the apples and set aside. Next, combine the wet and the dry ingredients and fold in the apples with a spatula. Place the mixture in a greased and floured 9 x 13 inch cake pan. In a small bowl combine the topping ingredients. Mix well and sprinkle evenly over the top of the cake batter. Bake in a 350 degree oven for 30-40 minutes or until a toothpick inserted in the center comes out clean. (Mine usually takes about 35 minutes, but it will depend on your oven. Allow to cool...and serve!
Notes
This cake is delicious by itself...or you can "doctor it up" with a big scoop of vanilla ice cream. So pour yourself a cup of coffee, cut a slice, and ENJOY!
Meemaw Eats http://www.meemaweats.com/