Keeping a secret hasn't been easy…but I pulled it off!
Many of you may have been wondering why I have been unusually quiet the past few weeks. If you're a loyal reader of Meemaw Eats you know my usual schedule of three blog posts per week has shrunk to almost zero. And those of you who know me well know that silence is NOT my strong suit. In fact, my childhood nickname was "Chatty Patty".
My reason for silence?
I was not abducted by aliens, and I was not suffering from a malady of any sort. No, Dear Readers…I was putting the finishing touches on my long awaited tailgating e-cookbook!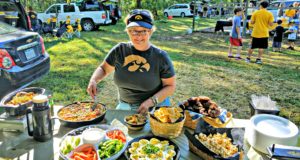 After many months of tweaking, fixing, and recipe testing I'm so excited to share that my first eBook, Meemaw Eats Ultimate Tailgate Guide, is here and I am so glad to finally be sharing it with you. Yes, Dear Readers, the secret is out!
In it you'll find recipes galore. I've included some of my most requested tailgate dishes…from Appetizers to Entrees, and from Soups and Sandwiches to Desserts.
I've also included a list of essential items to pack for a tailgate trip. And with more than forty years of tailgating experience I've learned a few tricks and tips that will help you throw a great party, no matter what team you're cheering for.
Thanks to those who stuck with me and provided encouragement as I undertook this labor of love. Writing this eBook was truly special and took me down memory lane…and now I'm taking you along for the ride.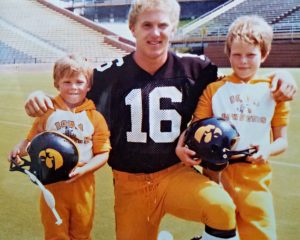 So thanks again for your support, and I can't wait for you to head to YOUR kitchen to cook up some of my tried and true tailgating treats for YOUR family and friends!


SaveSaveSaveSaveSaveSave
SaveSave
SaveSaveSaveSave
SaveSaveSaveSave
SaveSave
SaveSave
SaveSave