Flowers and Florida go hand in hand…and as we watch and wait for word of the destruction caused by Hurricane Irma I decided repost these photos I took after last Christmas. God only knows what our Snowbird home will look like by tomorrow night.
I offer heartfelt prayers for everyone in Irma's deadly path.
Christmas in the tropics is different. My advice? Skip the plastic snowmen. Fresh flowers are the best holiday decorations you need, and they're probably already growing outside your door!
I don't know about you, but I think there is something quite strange about seeing plastic Santas and snowmen next to palm trees. But here in South Florida we see a little bit of everything around the holidays.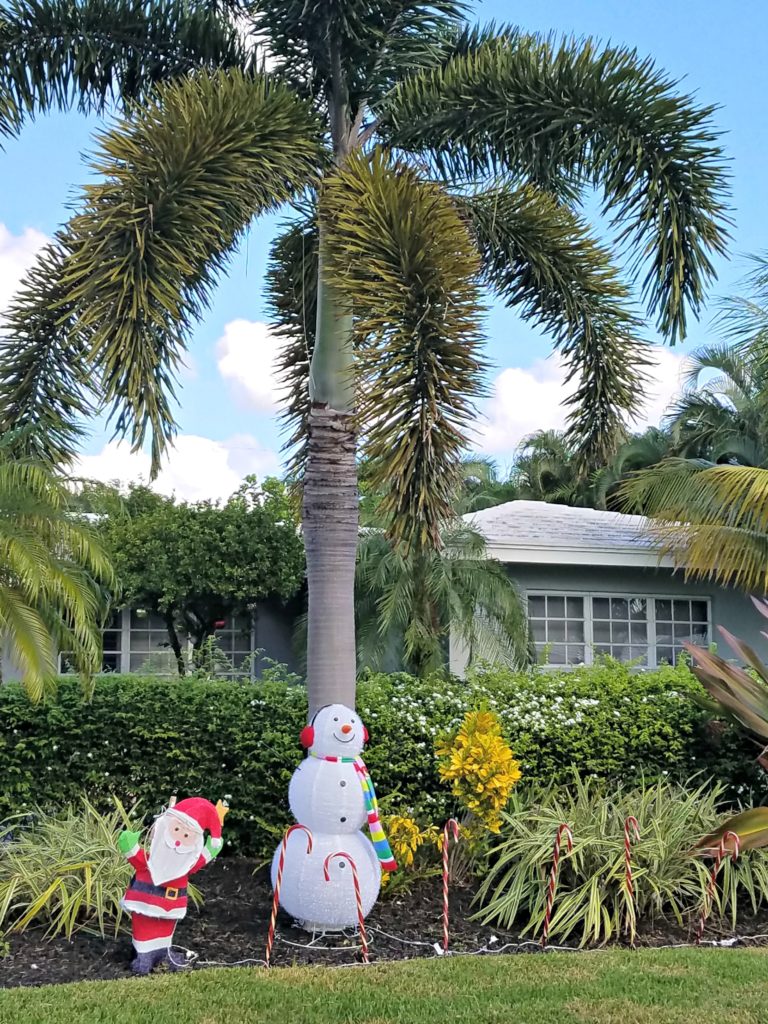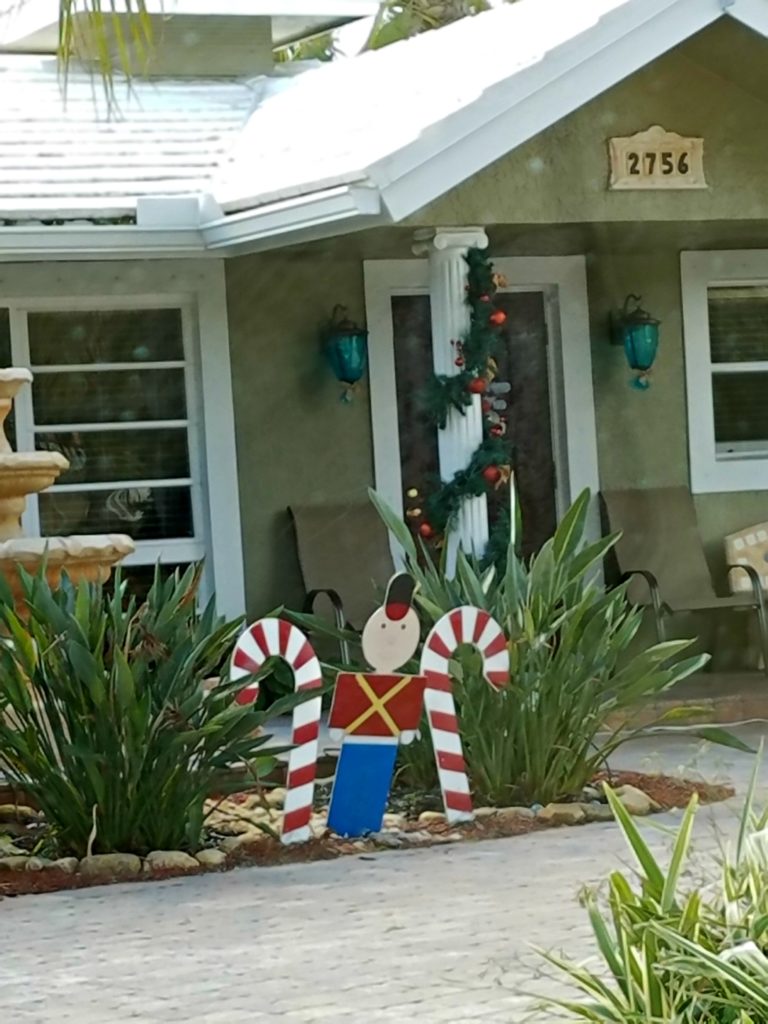 I began to think about what kind of decorations would seem appropriate to me here in Florida. And I quickly realized there are no plastic decorations anywhere that can compare to the beauty that is right outside our door…our gorgeous plants and flowers at our Fort Laurderdale condo!
My next door neighbor's sister took this aerial photo of our building during her helicopter flying lesson several years ago. And my dad always said it's a good idea to "get the lay of the land" wherever you are. And this is certainly a great way to show you our gorgeous little two story Art Deco building! (Our condo is right by the pool.)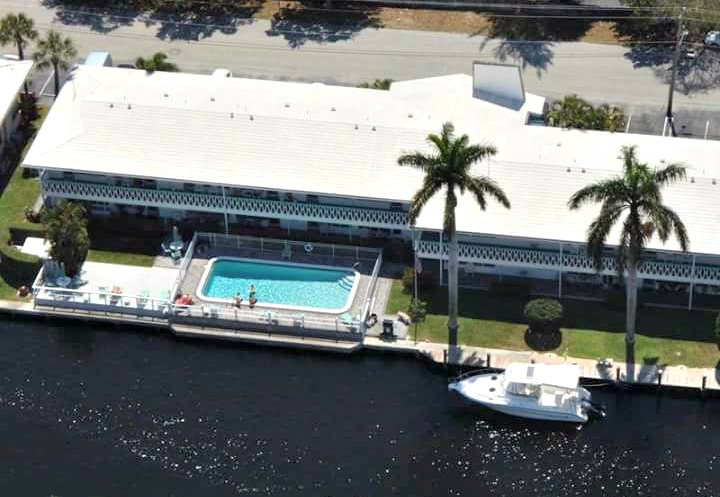 So now that you have an idea of where we live…just kick off your shoes and follow me. I'll take you for a stroll around the building. And you'll begin to see what I mean when I say plastic holiday decorations are not needed here!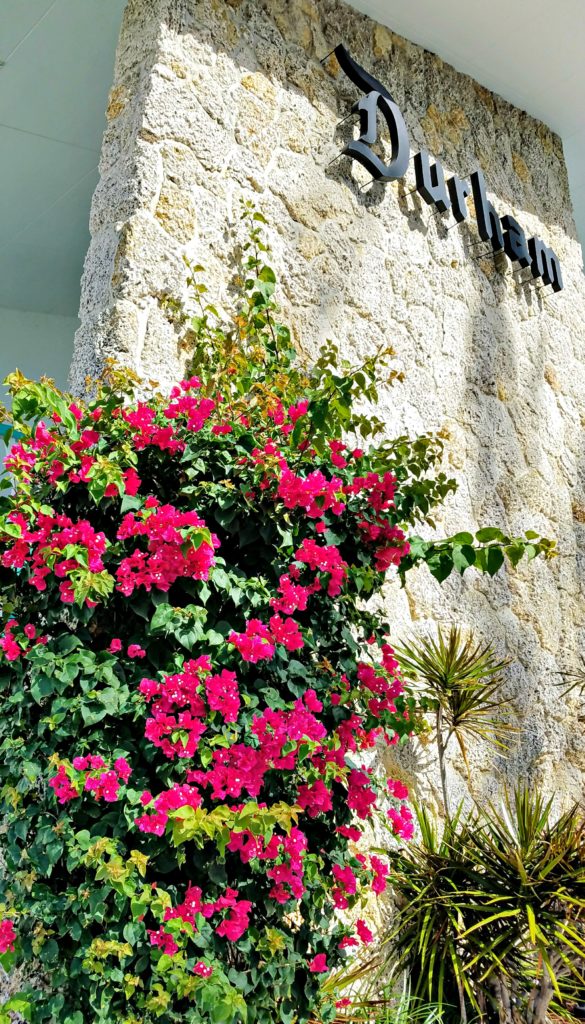 I won't begin to try to name all of the flowers that grow here year round, but I'll name a few. We have many colors of bougainvilleas and hibiscus blooming…everywhere. And since many of our other flowers and plants are tropical in nature I don't know their names. But that doesn't keep me from appreciating every one of them.
Only one of our huge flowering bushes isn't in bloom right now. We have the most gorgeous white gardenias you've ever seen. And the smell of those flowers nearly ready to burst out of their buds is absolutely intoxicating. (Sometimes I wish my blog had "smello-vision".)
So…Are you ready? Have you kicked off those shoes?
OK…let's start that tour!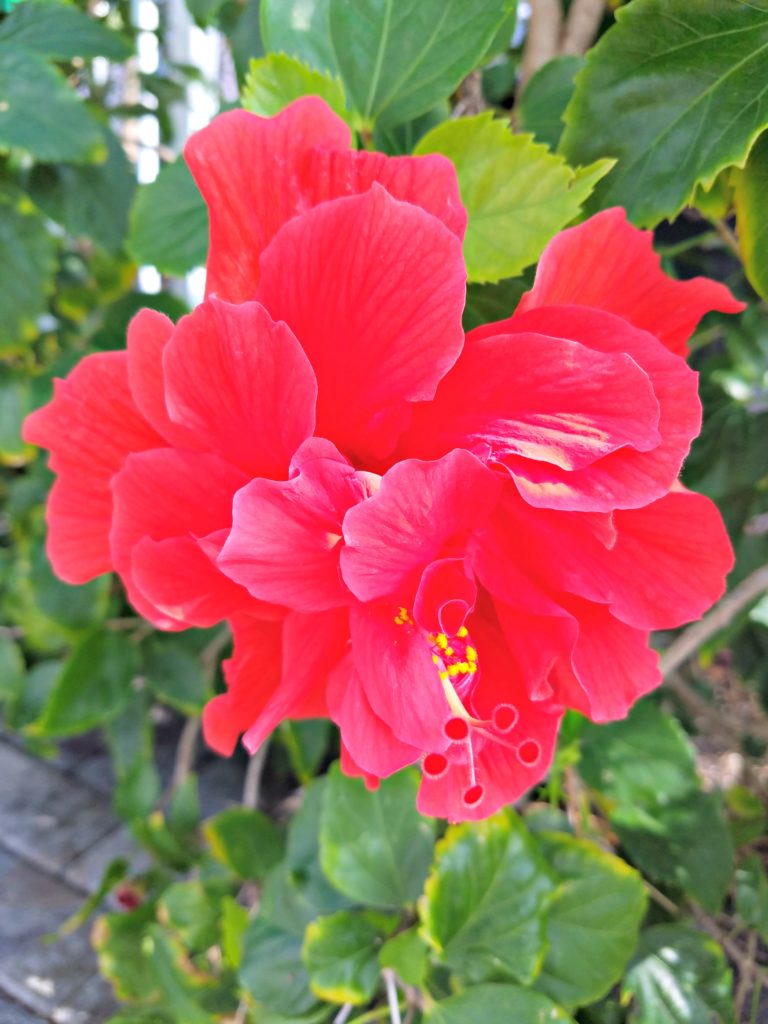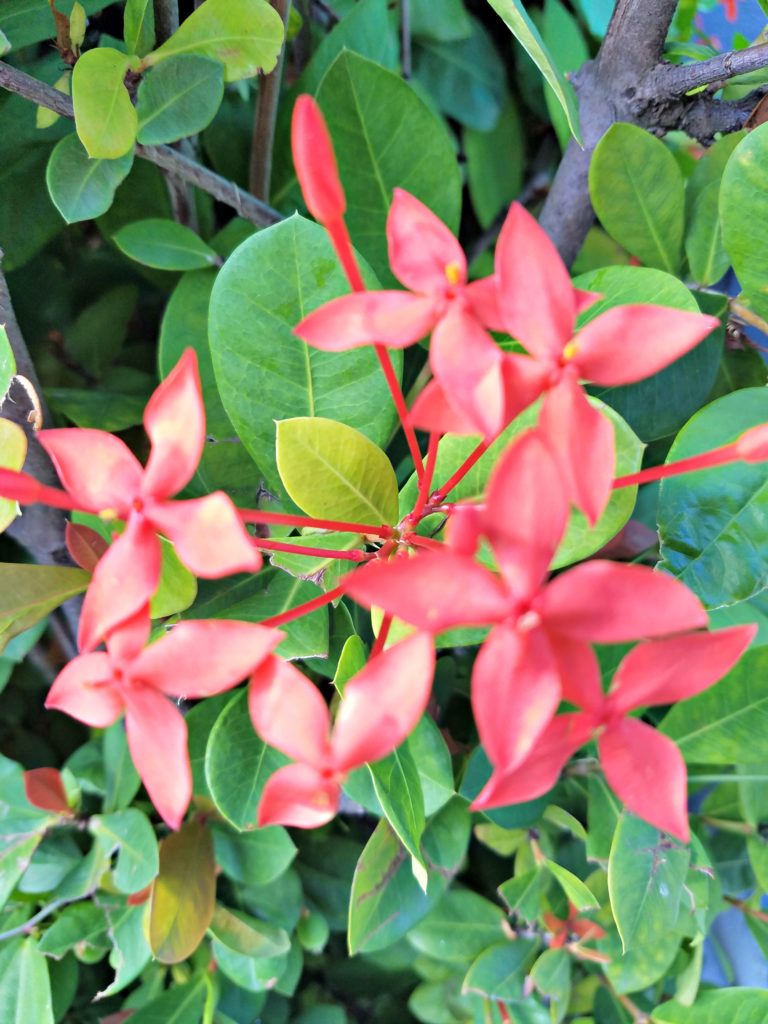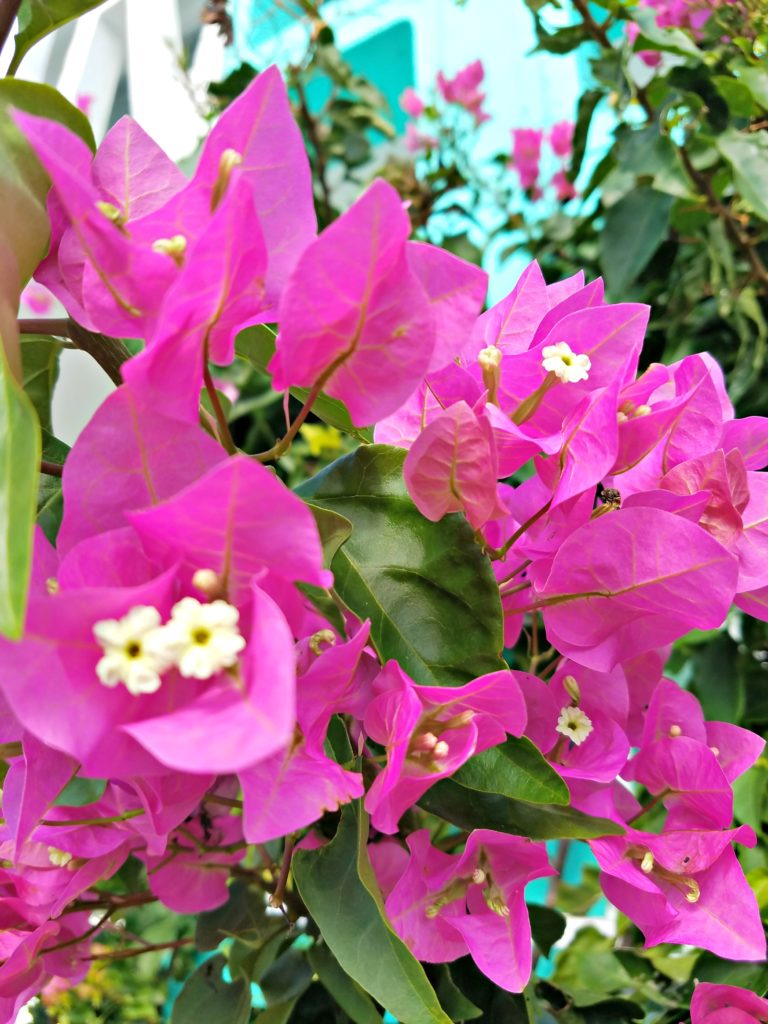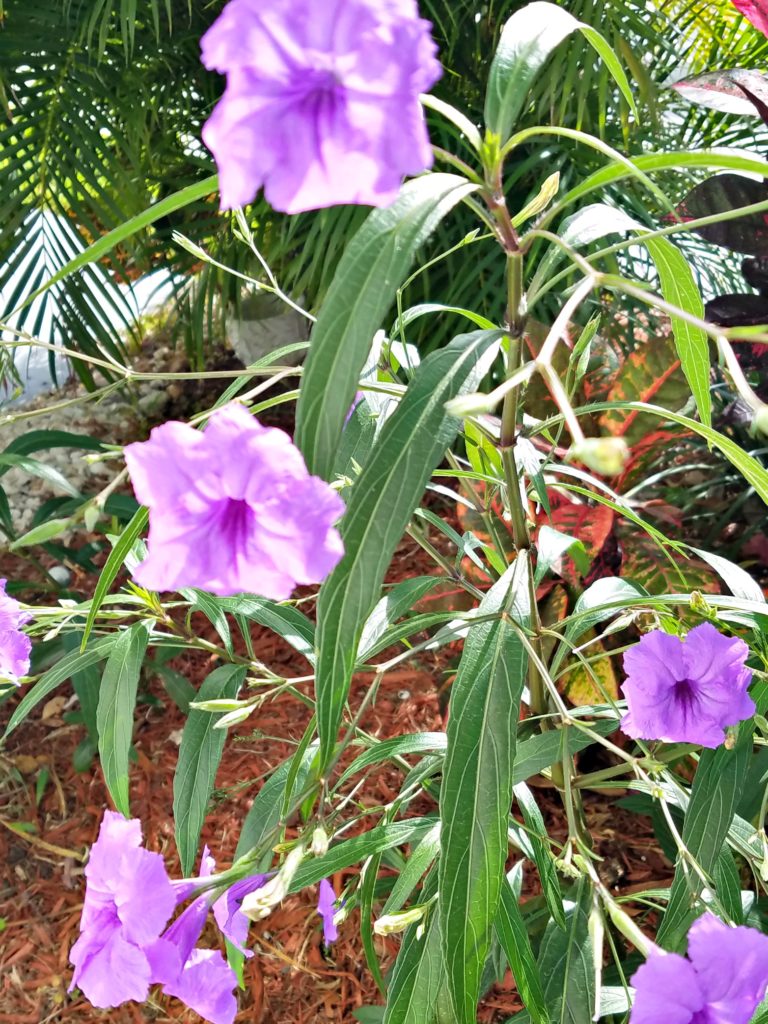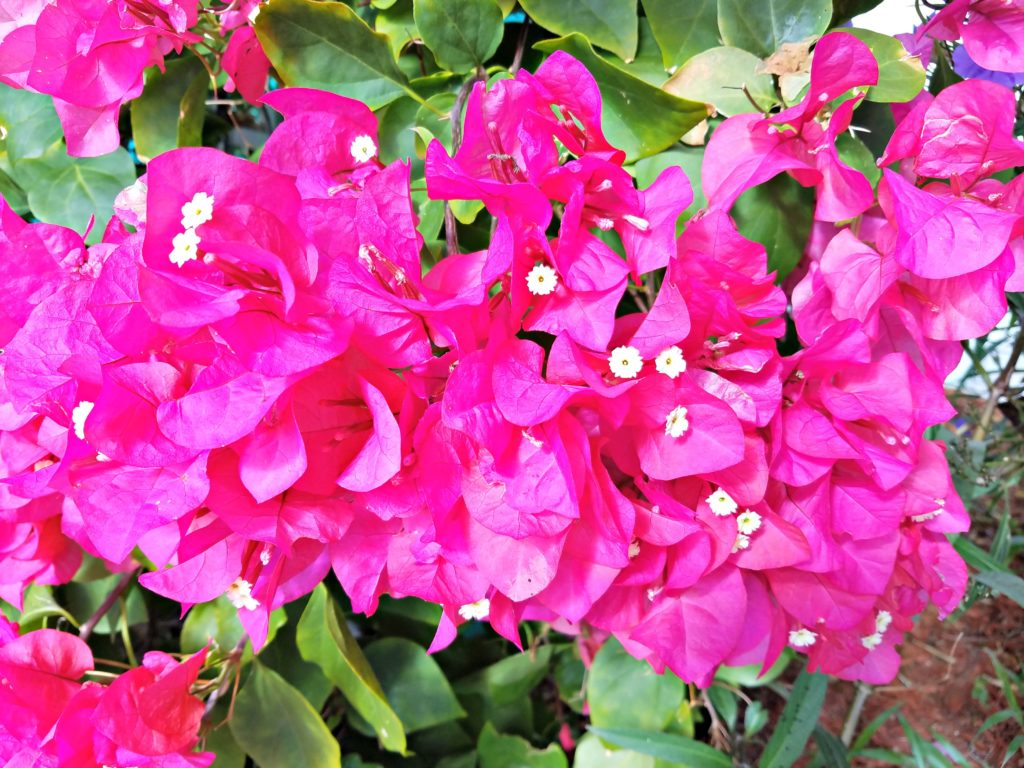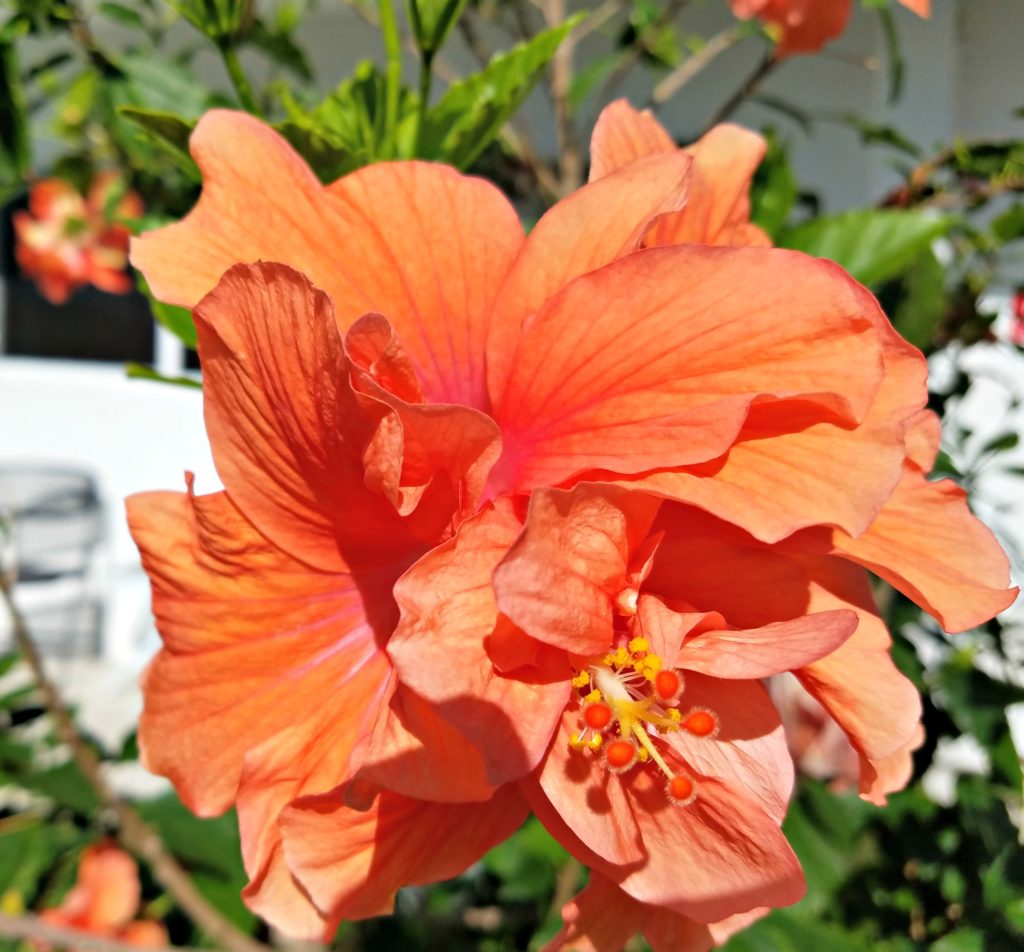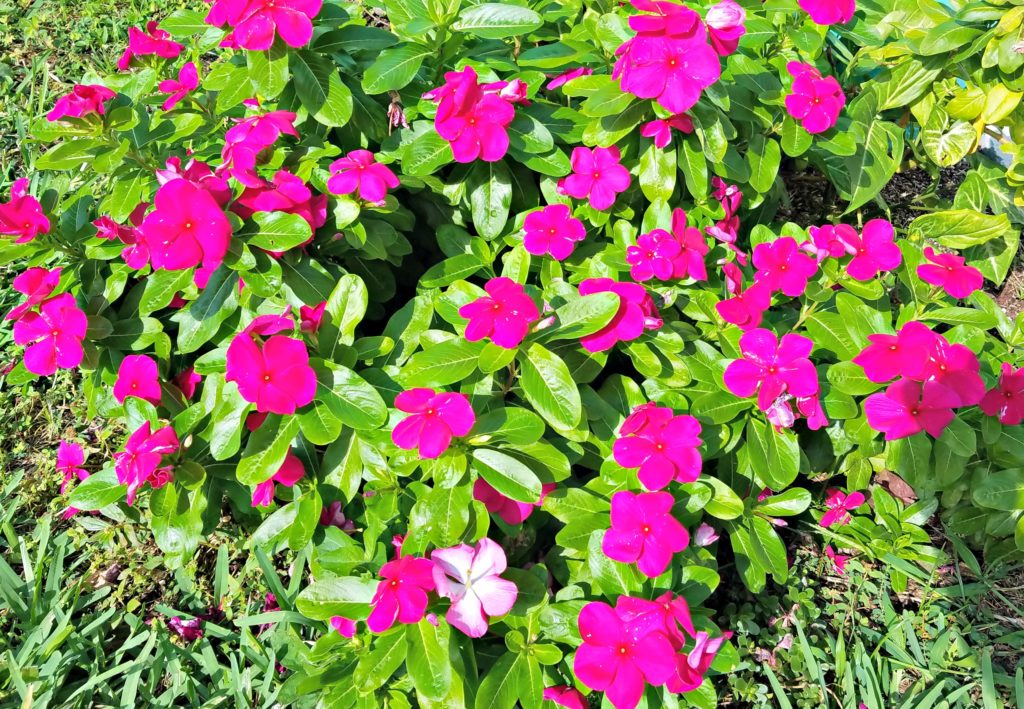 And I'm sure you're wondering what this is?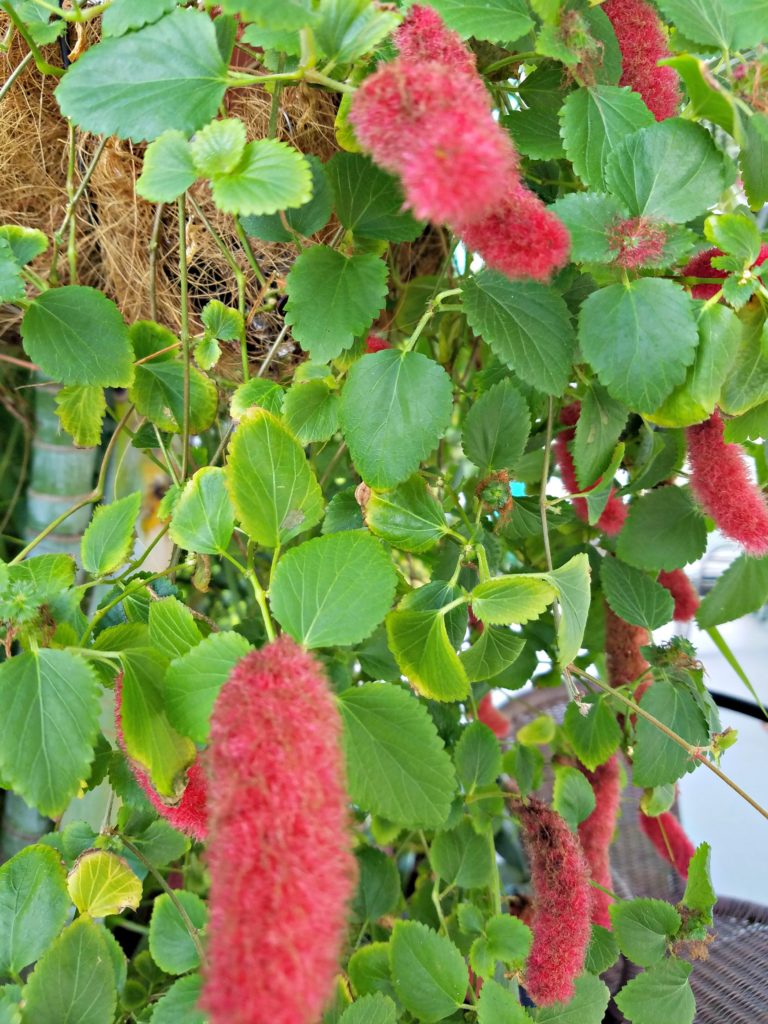 It's called a Chenille plant! Remember those old bedspreads from the 1950's? (Sorry all you young whippersnappers…we old timers do!)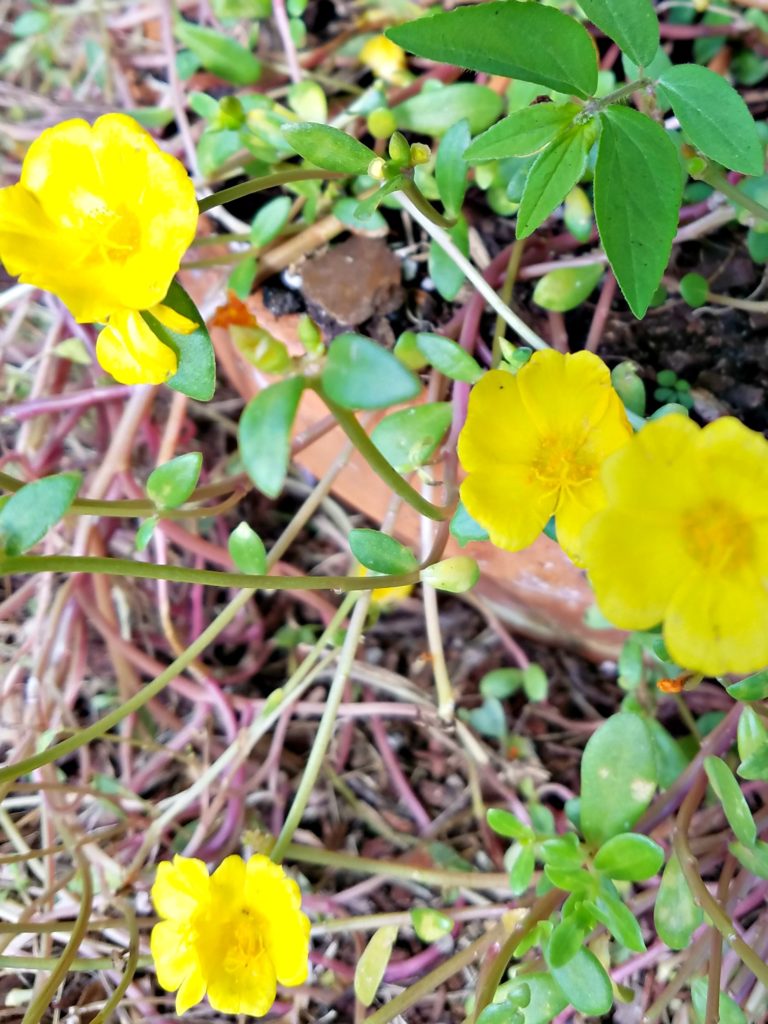 Not every plant needs to have blooms to be beautiful…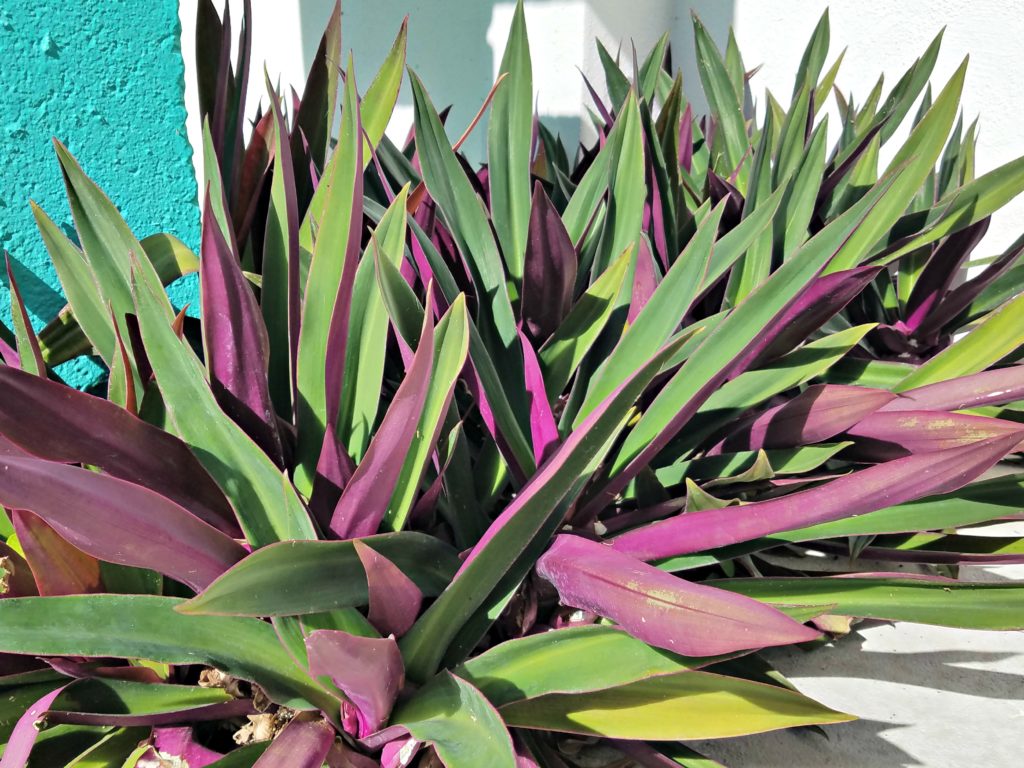 And some of our blooming beauties do a wonderful job of camouflaging the fence that divides our property from the one next door…like this one!
Even our manicured hedge provides blooms…wherever the gardener doesn't snip!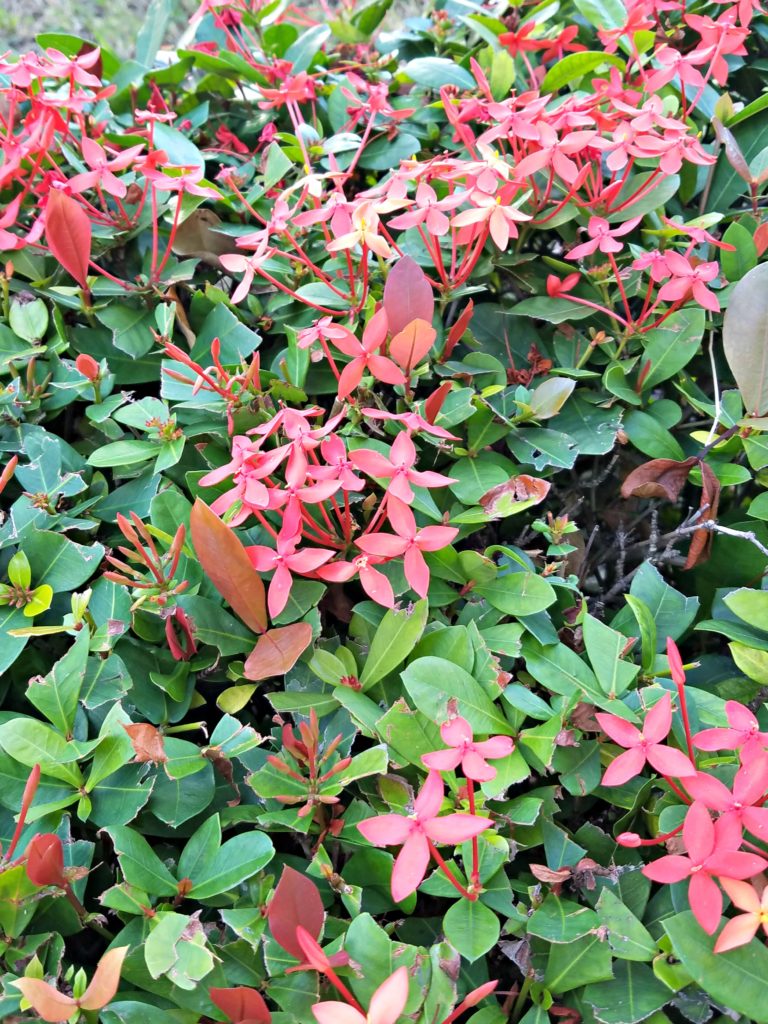 I did find one plastic wreath hanging on a neighbor's door. And now that you've seen it I'm guessing you're beginning to understand that old adage…"If it ain't broke…don't fix it". Fresh beats plastic. Every time.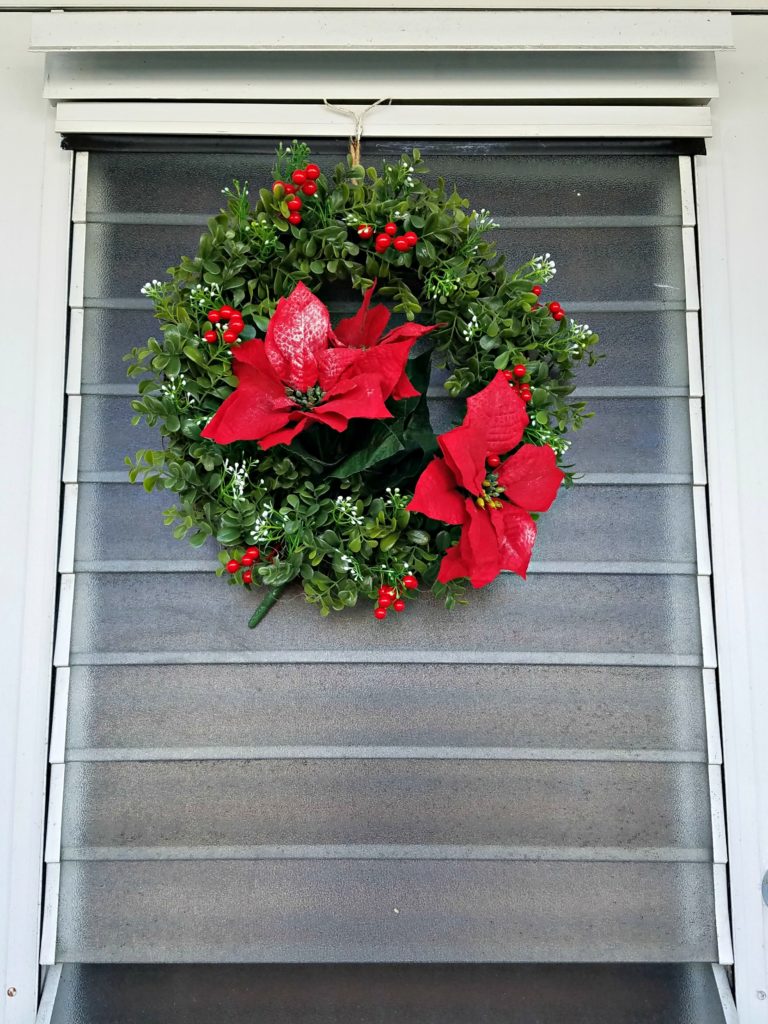 And who needs a regular Christmas tree when we can grow our own….right out of a coconut!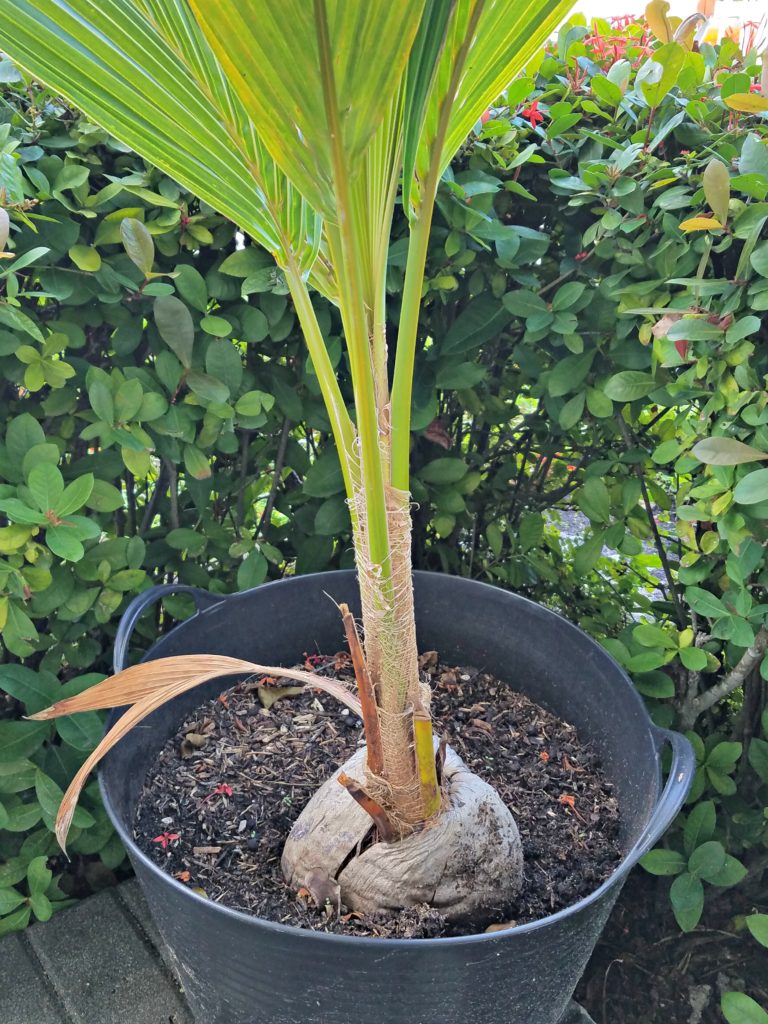 And who needs Christmas balls on that tree?? (Can you eat yours? I rest my case.)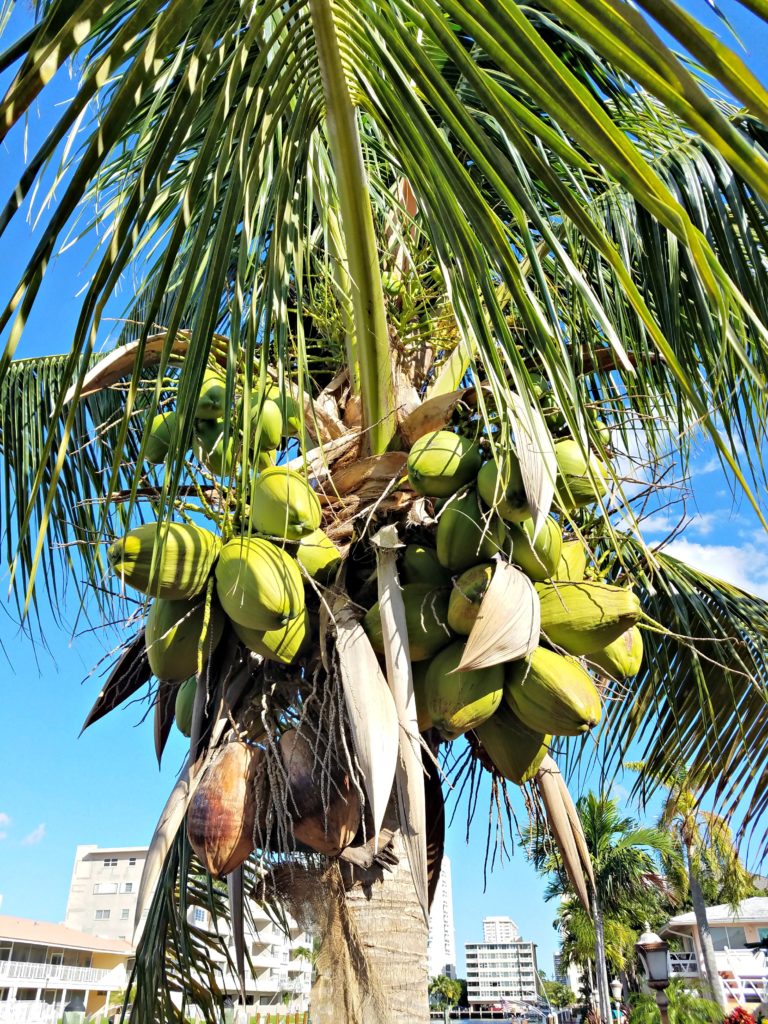 Yes…after our barefoot stroll I'm even more sure of my decision. Mother Nature has provided all the holiday decorations we need around here.
And we have no boxes to store when the holidays are over.
And that's a win-win!