I LOVE garage sales. Our car automatically pulls over to the curb when passing one. And the Creamed Corn recipe I recently discovered in a book I bought at a garage sale…
well…that $1 book is now worth it's weight in gold to me.
And speaking of weight? This book is HEAVY!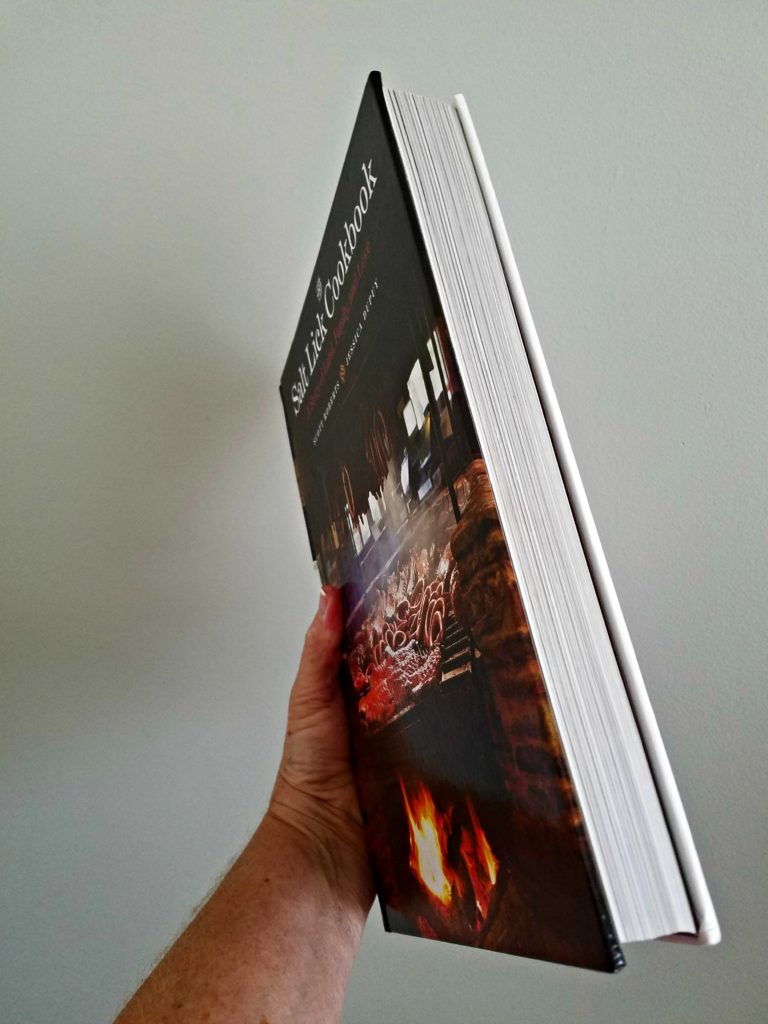 I'm not someone who usually purchases cookbooks. I know lots of people do. But since I rarely follow recipes exactly I usually research ingredients online and then "wing it" when it comes to creating my dishes. But when I saw The Salt Lick Cookbook I knew this book was different.
This book is much more than a cookbook. As the front cover says, it's "A Story Of Land, Family, And Love." And what's not to love about THAT.
This family created the Salt Lick BBQ Restaurant in Driftwood, Texas…one of the most successful BBQ restaurants in the state. And when you're talking Texas…that's saying something!
This Creamed Corn recipe was the author's Grandma Roxxie's recipe. She was famous for her Sunday dinner spreads that filled her dining room table with everything from Fried Chicken to mouthwatering vegetable dishes like this one.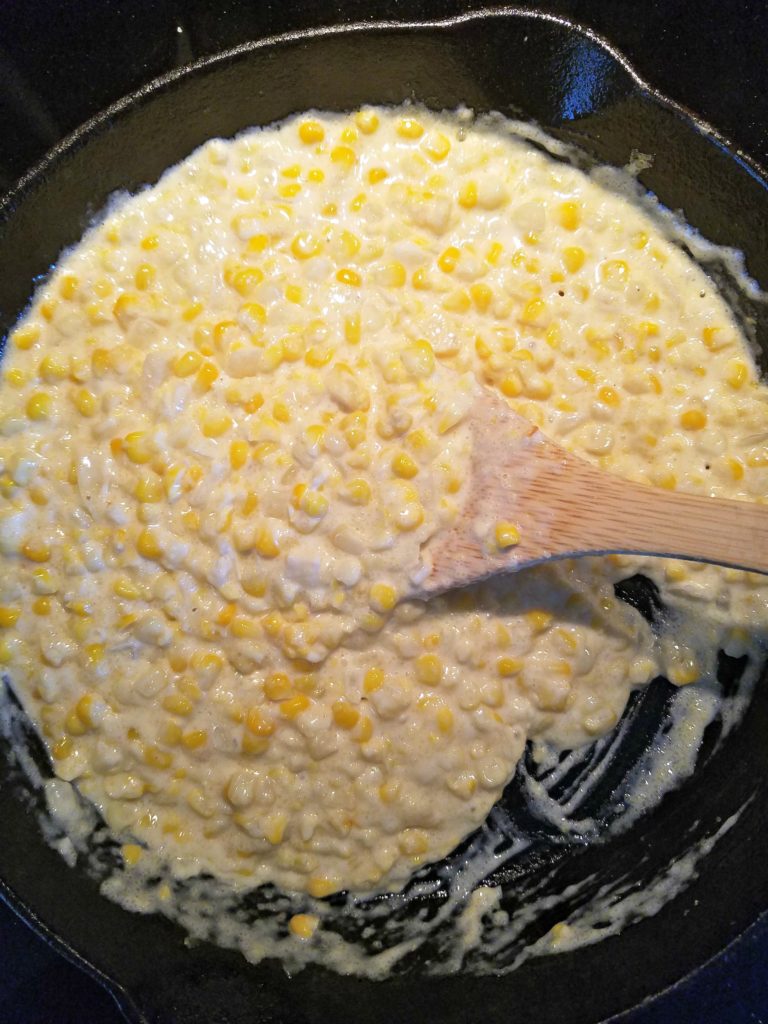 I had some leftover ears of sweetcorn the other day and I remembered reading this recipe last week. So I hoisted up this heavy book and I thumbed through until I found it. I ended up adding more cream to give the dish a thinner cream sauce but you can adjust to your tastes as well. Just MAKE this dish.
You'll be VERY glad you did!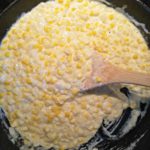 The Salt Lick Cookbook Creamed Corn
This side dish is good enough to serve at Thanksgiving dinner...and that's saying something coming from this old Meemaw!
Ingredients
1/2

Onion, Diced

1

Tbsp

Butter

2

Pinches

Kosher Salt

8

Ears

Fresh Sweet Corn

(I will try it with frozen corn too.)

1

Tbsp

Sugar

2

Tbsps

Yellow Cornmeal

1

Cup

Heavy Cream

Fresh Ground Black Pepper
Instructions
In a medium pan over medium high heat, saute onion and butter until onion is translucent. Add salt.

Use a sharp to slice corn kernels off of corncobs. Then go back with the dull edge of the knife to scrape the remaining pulp and corn "milk" into a bowl. (This is where the flavor is.) Add kernels and pulp mixture to the pan. Sprinkle with the sugar and cook over medium high heat stirring constantly for about two minutes. Sprinkle on corn meal, using a whisk to combine well. Add the heavy cream and cook for about 2 to 3 minutes (stirring often) until corn has softened.
Recipe Notes
You might want to add more cream, especially if reheating the corn later. And I plan to try it using a good quality brand of frozen corn too.