The strawberry season is already in full swing…and I just happen to have my Mom's recipe for a homemade shortcake that is better than anything you can buy. It's quick and easy too. And I've ramped up the strawberry topping by adding some unexpected ingredients. (I think you'll like it!)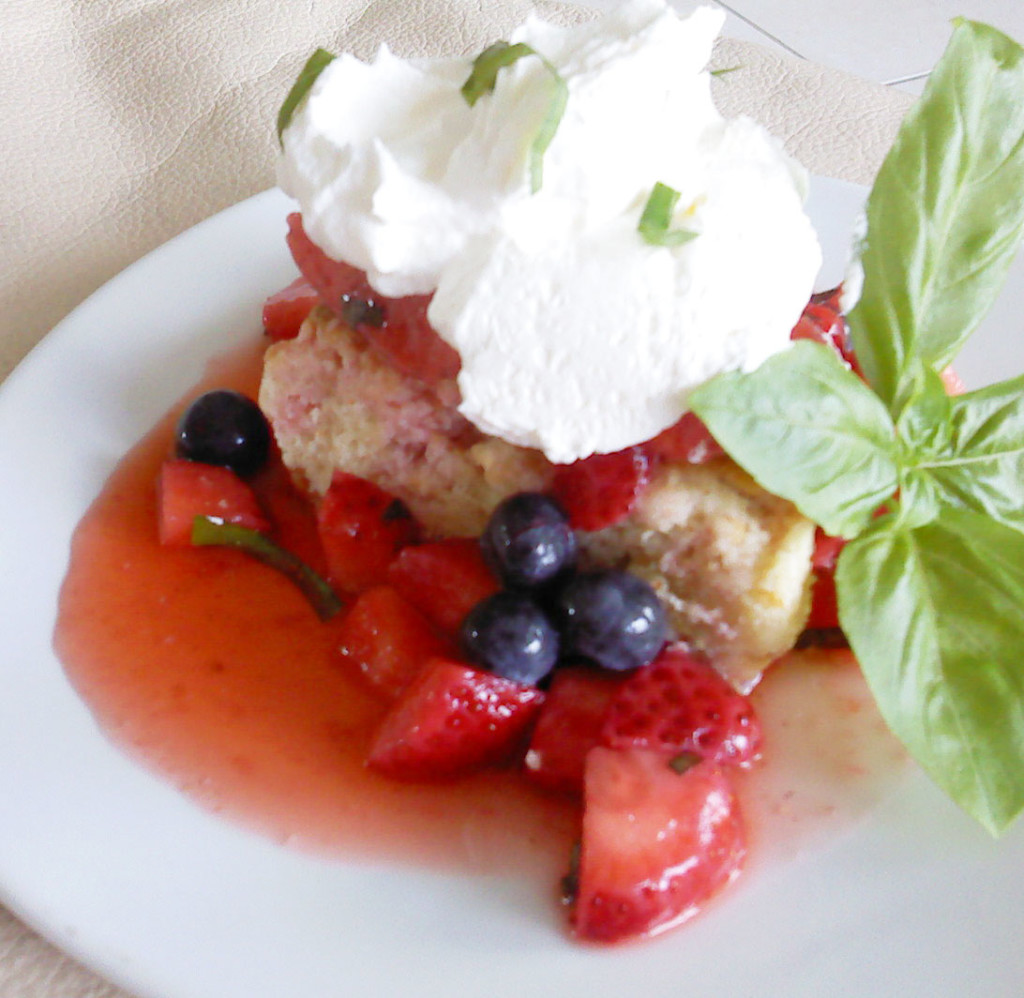 When ready to serve, cut a "pie-shaped" wedge of shortcake. (If you'd like, you can split the slice in half horizontally and put some of the fruit mixture inside, then re-assemble.) Top with more of the Strawberry/Blueberry topping. Top with a dollop of whipped cream and a sprinkle a few paper thin shredded basil slices on top…and serve. It's "Summer On A Plate".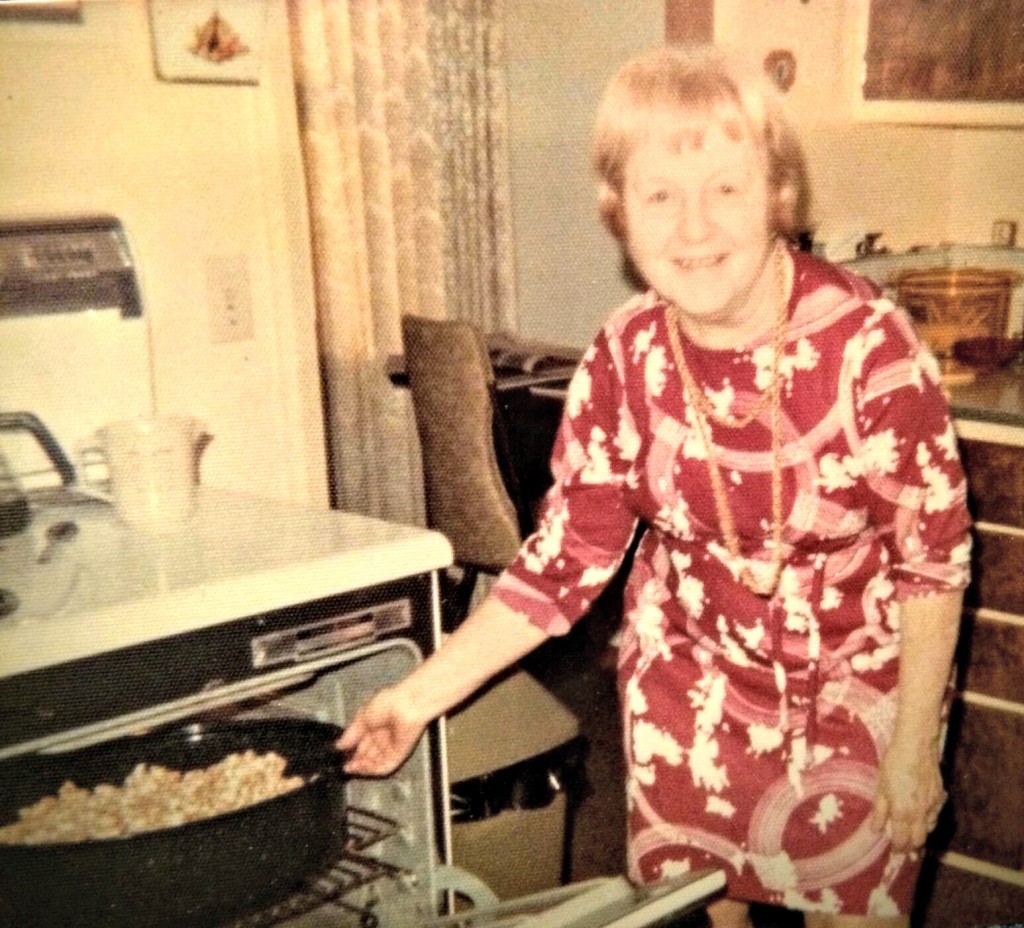 And I think Mom would love the unexpected twists I've added.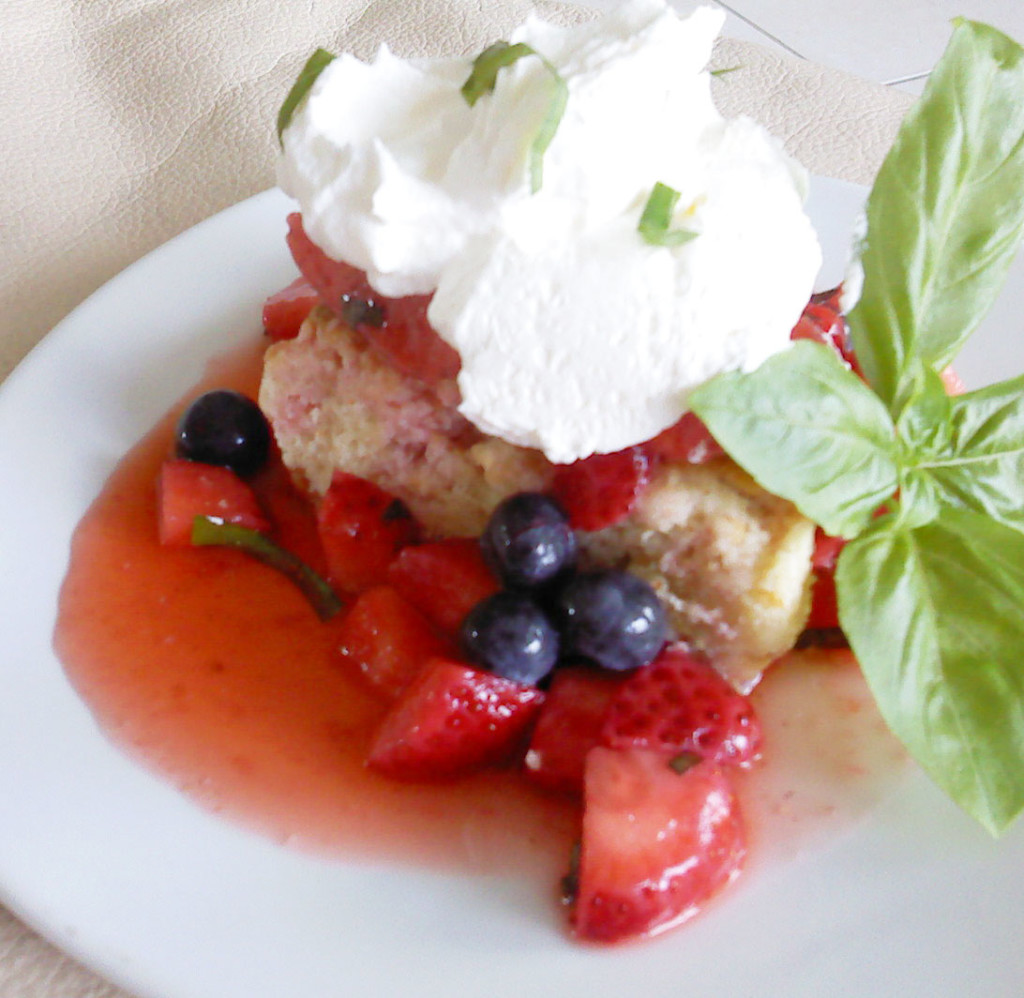 Strawberry Shortcake With Blueberries and Mint
2016-01-18 10:05:43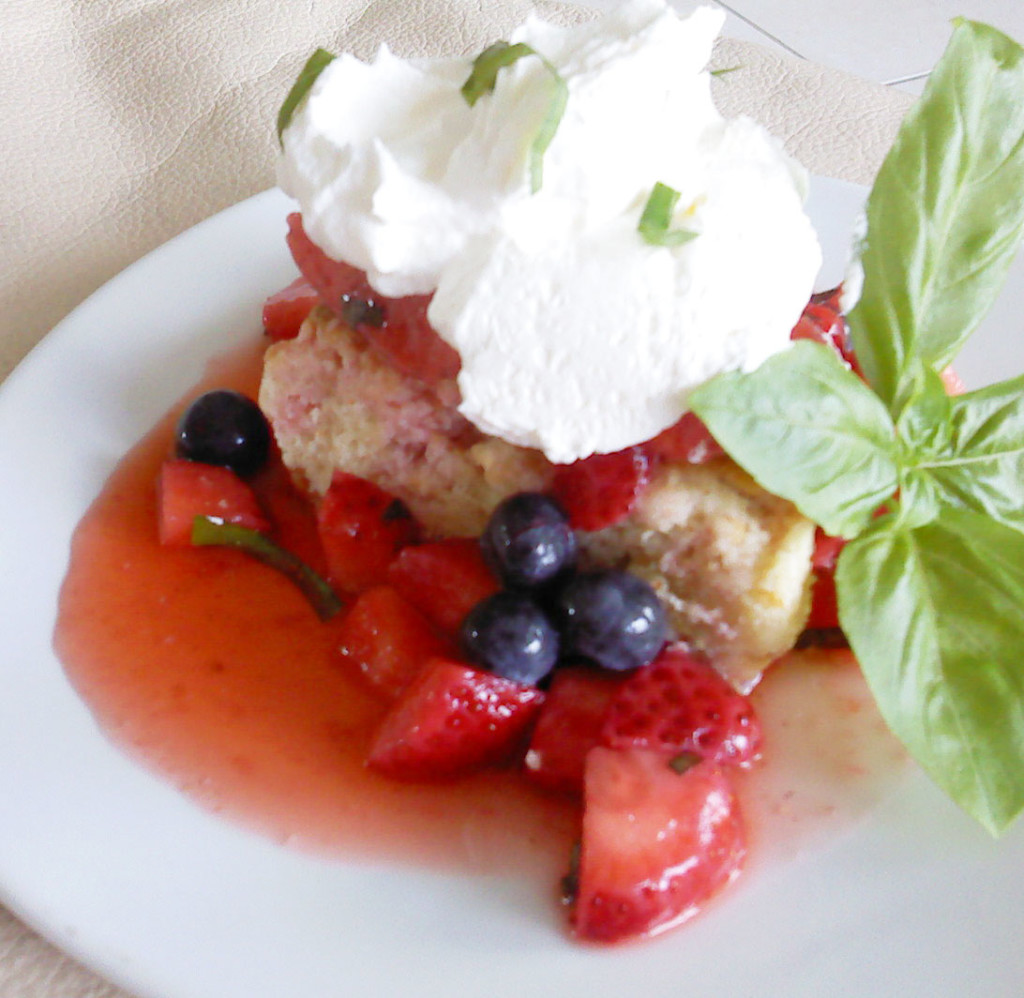 FOR THE SHORTCAKE
2 cups flour
1/2 cup sugar
1 egg
1/3 cup butter, softened
4 tsp. baking powder
1/3 cup milk
1/2 tsp salt
TOPPING
1 box strawberries, washed and sliced or crushed
1 box blueberries
1/2 cup water
1/4 to 1/2 cup sugar (to your taste)
1/2 tsp. vanilla extract
2-3 slivered mint leaves (or basil leaves)
whipped cream (if desired)
SHORTCAKE
Cream together the butter and sugar. Add the egg and milk. In another bowl, combine flour, baking powder, and salt. Stir wet and dry ingredients together. (Batter will be VERY stiff!) Grease and flour 2 9 inch round cake pans or a pie pans and press the mixture into the prepared pans. Bake in a 450 degree oven for 15-18 minutes or until toothpick inserted in center comes out clean. (Meemaw's TIP: Don't under bake this. If you do, the center will "fall" after it begins to cool and you'll find a doughy mess in the middle of the cake.) Remove from the oven when done and sprinkle the top of the cake with some additional sugar if desired.
STRAWBERRY/BLUEBERRY TOPPING
Mix together the sliced or crushed strawberries, blueberries, sugar, water, vanilla, and slivered mint leaves. Allow ingredients to "rest" for at least 15 minutes to "marry" flavors. Spoon over shortcake and top with whipped cream if desired.
Notes
Feel free to omit blueberries and mint or basil leaves if you wish. And no matter what fruit you use, my Mom's shortcake will be the PERFECT base for it!
xoxo
Meemaw Eats http://www.meemaweats.com/