Downtown Peoria is home to three great Irish pubs…and we checked out all three of them. (The things I do for all of you!)
We spent the night at the Courtyard Marriott, located in downtown Peoria. And the first Irish pub is located about a block away. It's called Kenny's Westside Pub.
We've eaten there before, and it's a great place. The bartender was super friendly and the atmosphere is great, but we wanted to explore a different area of the downtown, so after a short visit and a cold beer we headed back outside to walk to the area of Peoria known as the Peoria Riverfront District.
And lucky for us…it was all downhill for us!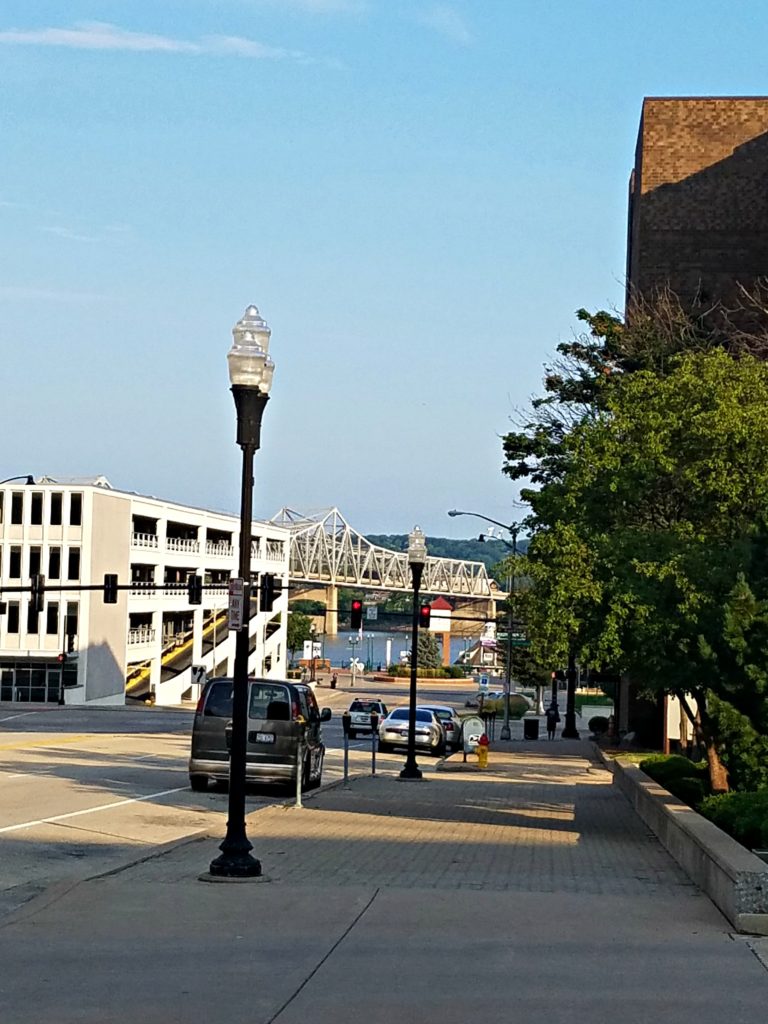 Our next stop on our Irish pubs search took us to Kelleher's Irish Pub and Eatery.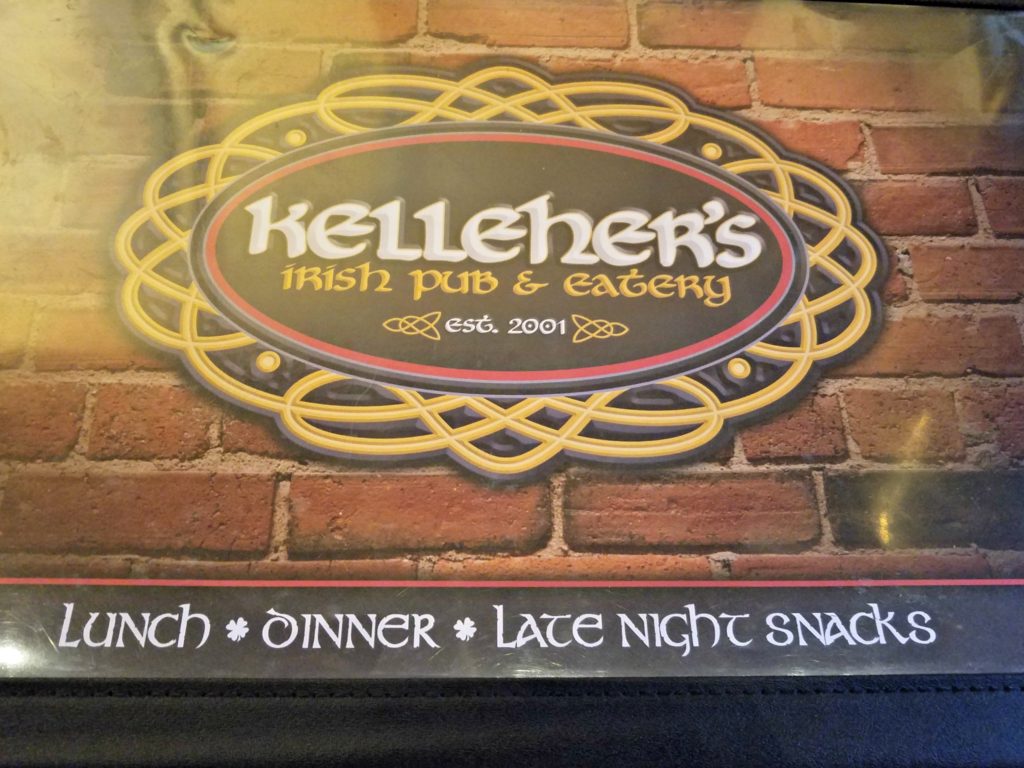 It's a beautiful, rustic place that showcases the old brick found in the old buildings that are being transformed along the river.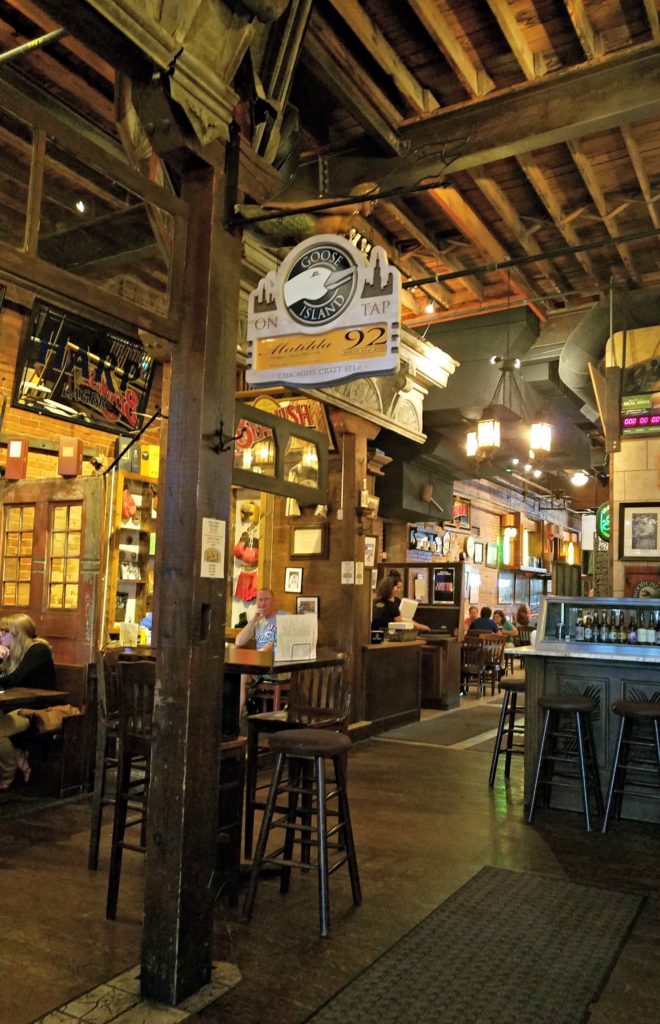 We sat at the bar (as we usually do) since that usually gives us a chance to connect with some "locals." And BOY…did we ever connect this time! It turns out I was sitting next to the owner of Kelleher's!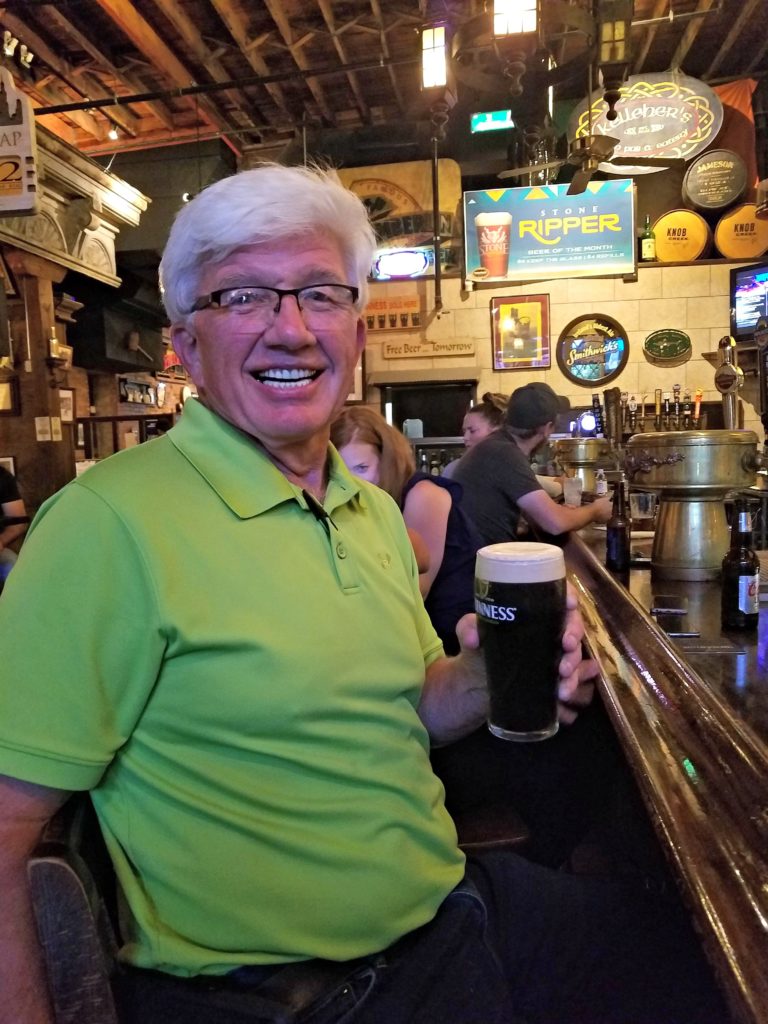 Patrick Sullivan (Irish enough for you?) was happy to share his vision for downtown Peoria, and it turns out he is far from finished in his quest to rejuvenate the beautiful old buildings and turn them into wonderful dining and entertainment destinations.
We had a great visit with Mr. Sullivan about the bright future ahead for Peoria, and after sipping a bottle of beer (I was sorry they offer only craft beer on tap-no domestic draft beers) we called an Uber to take us back UP the hill to our third and final stop of the evening…to Ulrich's Rebellion Room, a great place we've gone before.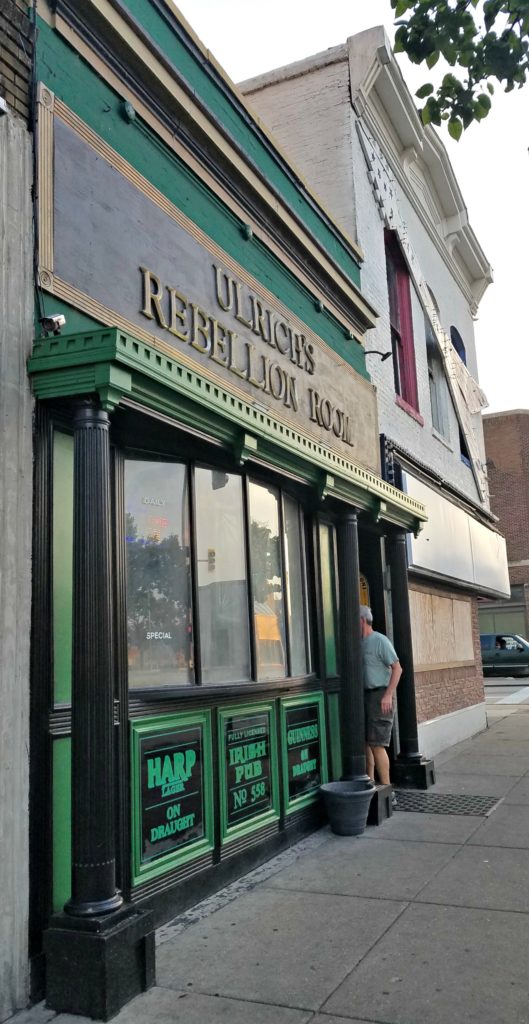 It's another classic Irish pub, and once again we were greeted by a friendly bartender named Michael.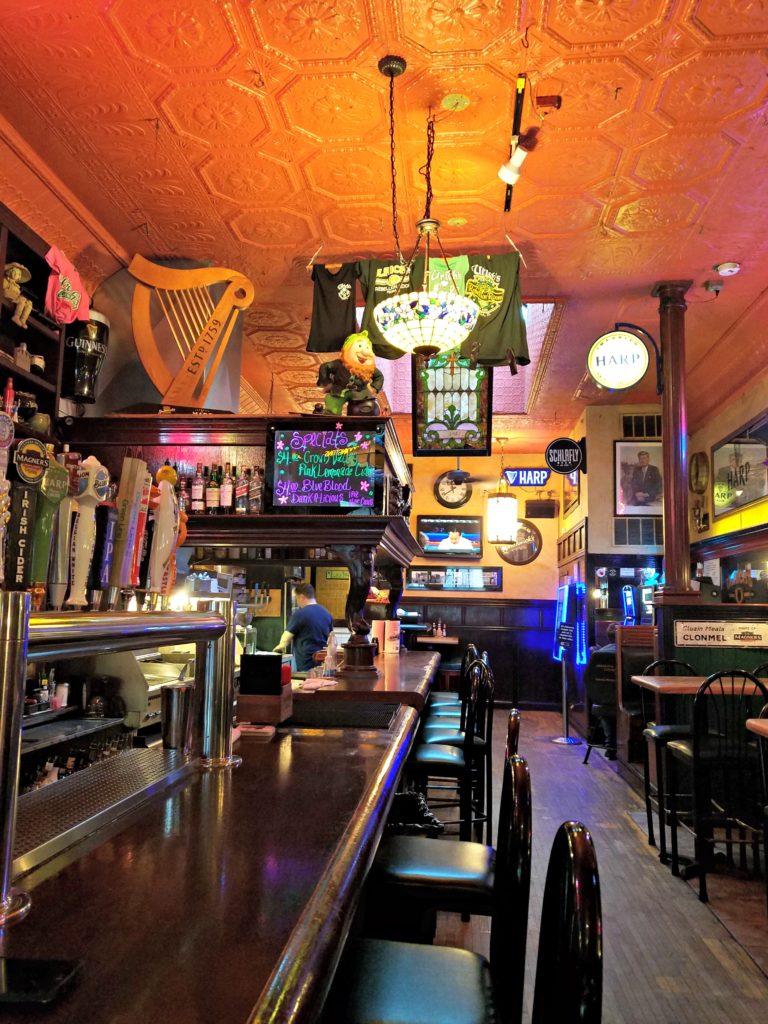 By this time we were hungry, and we started with a basket of freshly cooked tortilla chips and some great salsa. (No judgy eyes please!)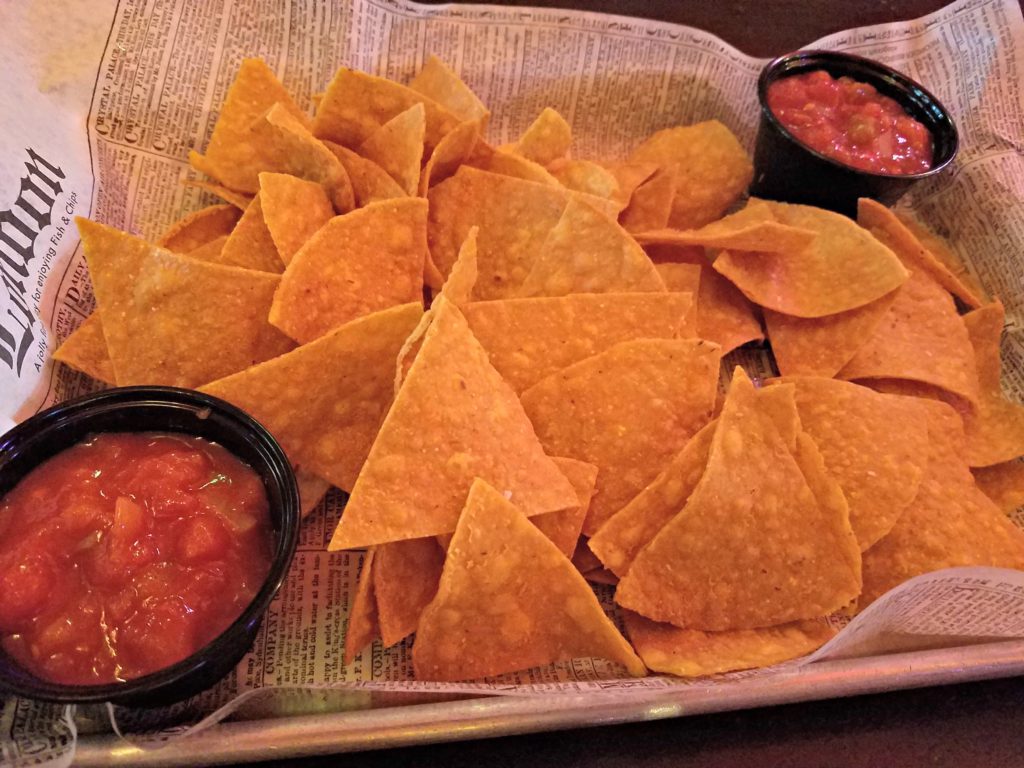 And since we already knew that the food at Ulrich's is made from scratch (including the fries) we ordered one of their "specials" that night. Some hand breaded chicken strips and fries to share. (The honey mustard dipping sauce was the best I've had.)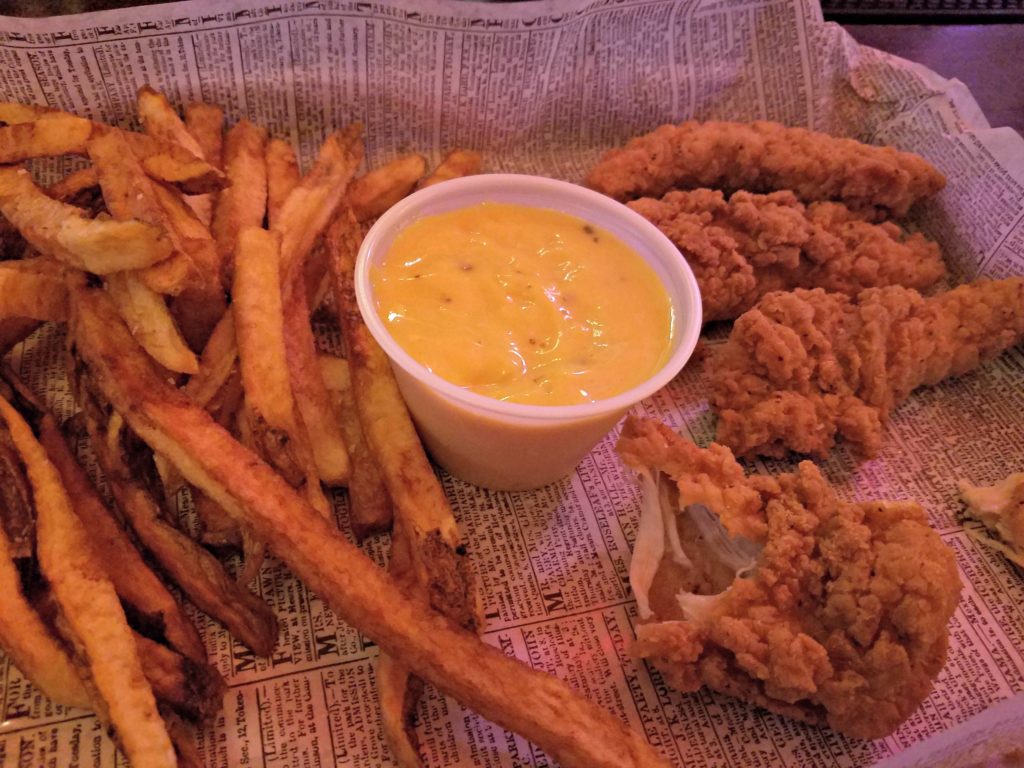 We enjoyed some time visiting with the bartender and some "locals" who strolled in for the good food and great drinks, and after digesting that meal of "bar food" it was soon time to head back to our hotel to get a good night's sleep before heading on to Indy the next morning.
It was a great "pub crawl" for both of us, and I promise…we balance out all that "bar food" with some healthy choices too! (Man does not live on fries and tortilla chips alone…and neither do Meemaw and Peepaw!)
Yes…we were ready for a good night's sleep, and that's exactly what we got.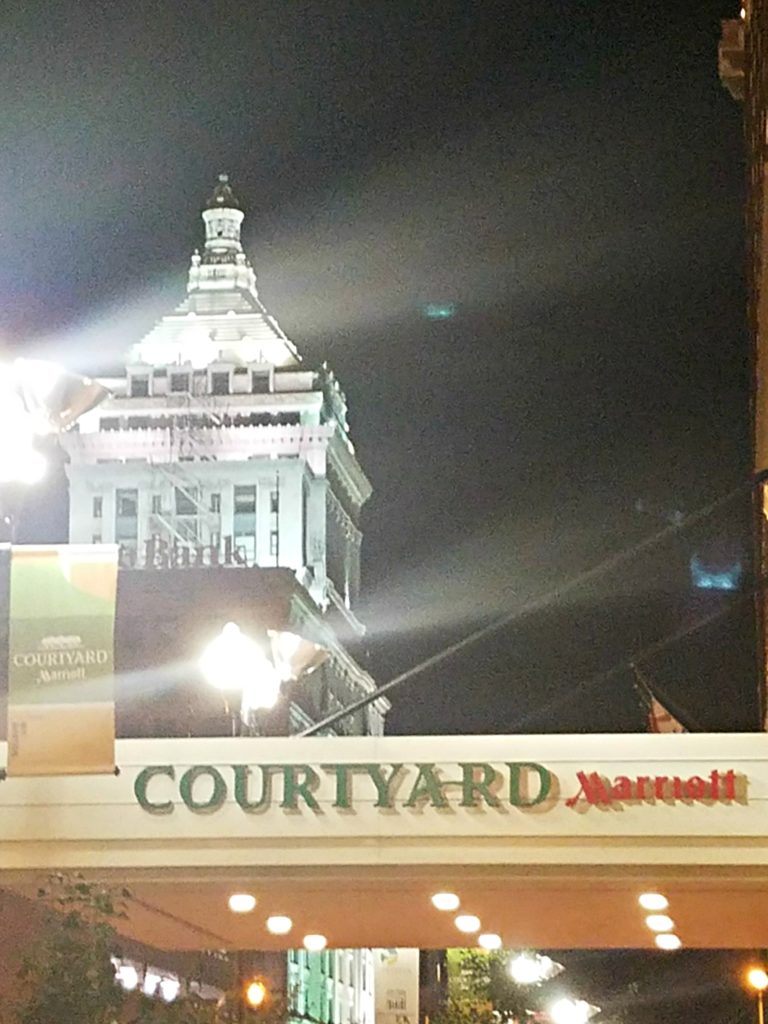 And the next morning we were up with the sun to continue our trip to Indianapolis.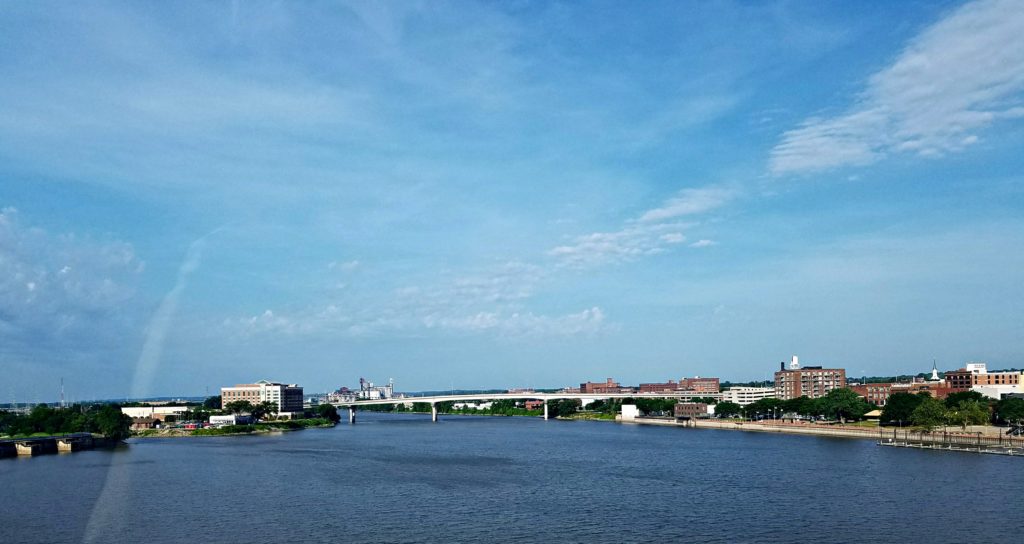 Yes, the Riverfront District is a must-see in Peoria, and those three Irish pubs are ALL worth a visit. But we couldn't wait for a rare opportunity to spend the weekend with ALL of our family. All under one roof! And you can bet we were excited to see those miles melt away as we headed East.