Our summer Road Trips take us all over the Heartland…and some days I have no idea where we'll end up. (That's the beauty of being retired!) But recently I had no idea that a day trip to Des Moines would land us at the Home Town Cafe in Millersburg Iowa when dinnertime rolled around!
You see, summer for us revolves around our grandkids. Sometimes it's a quick tip to Indy to see our grandgirls…
And sometimes it's weekends and day trips to watch our Iowa brood on the baseball or softball diamonds. And THIS day was all about our "Middle Bro" grandson and his baseball State Tournament in Des Moines.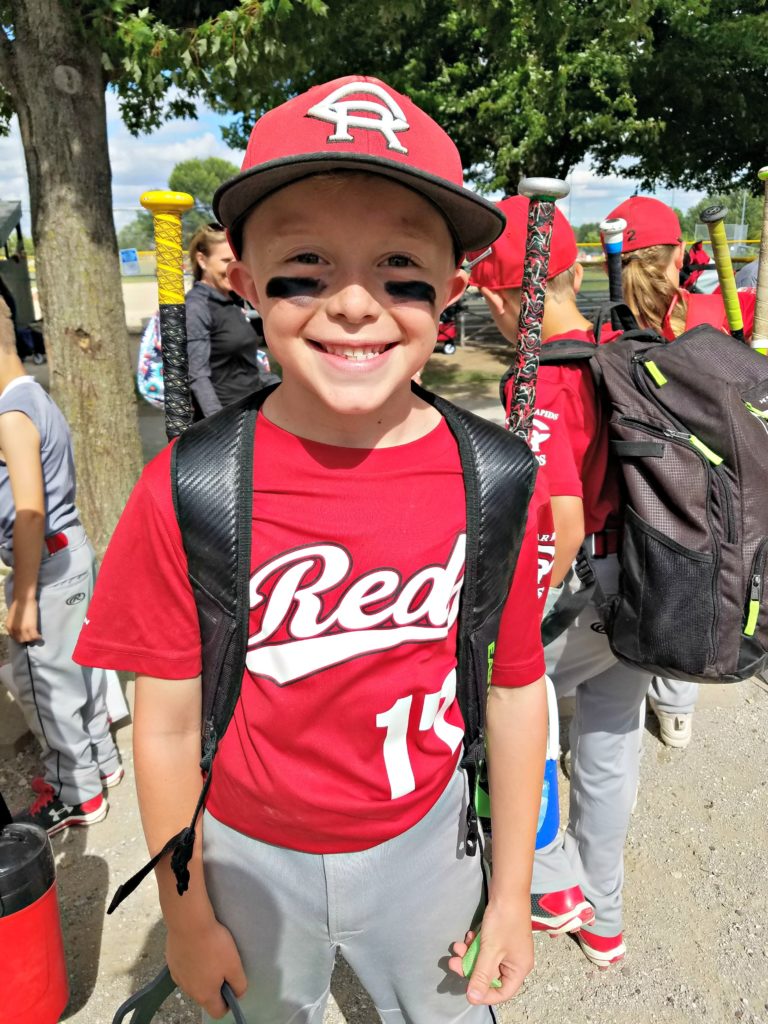 Now please allow this old grandma to brag just a bit. This little guy's team won that three day tournament and is now ranked #1 in the whole state. And HE drove in the winning run to give them the state championship win…in extra innings! Wahhoooo!!!
So after a fun day at the ballpark we began our two hour Road Trip home. But after enduring a rush hour traffic jam in the metro area of Des Moines Peepaw asked me if I wanted to "take a road less traveled" and eat dinner in some small town in rural Iowa. And of course I said YES. So we ditched the freeway and headed home on some scenic Iowa country roads.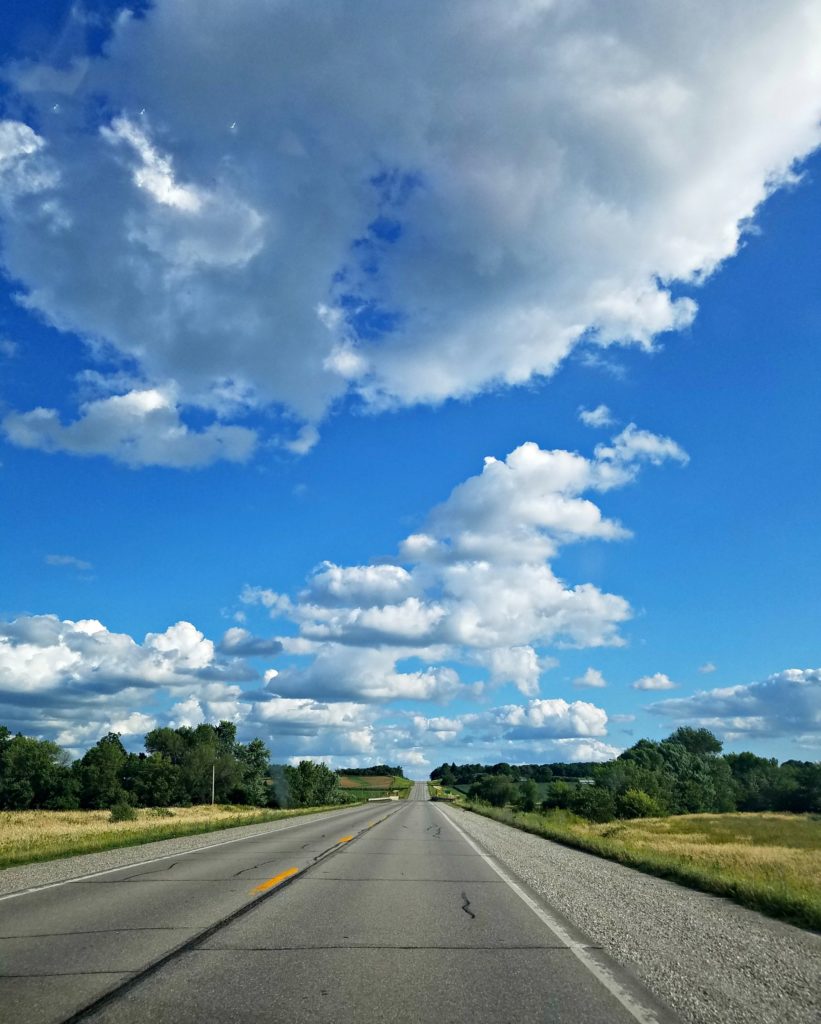 Summer in Iowa is a beautiful thing.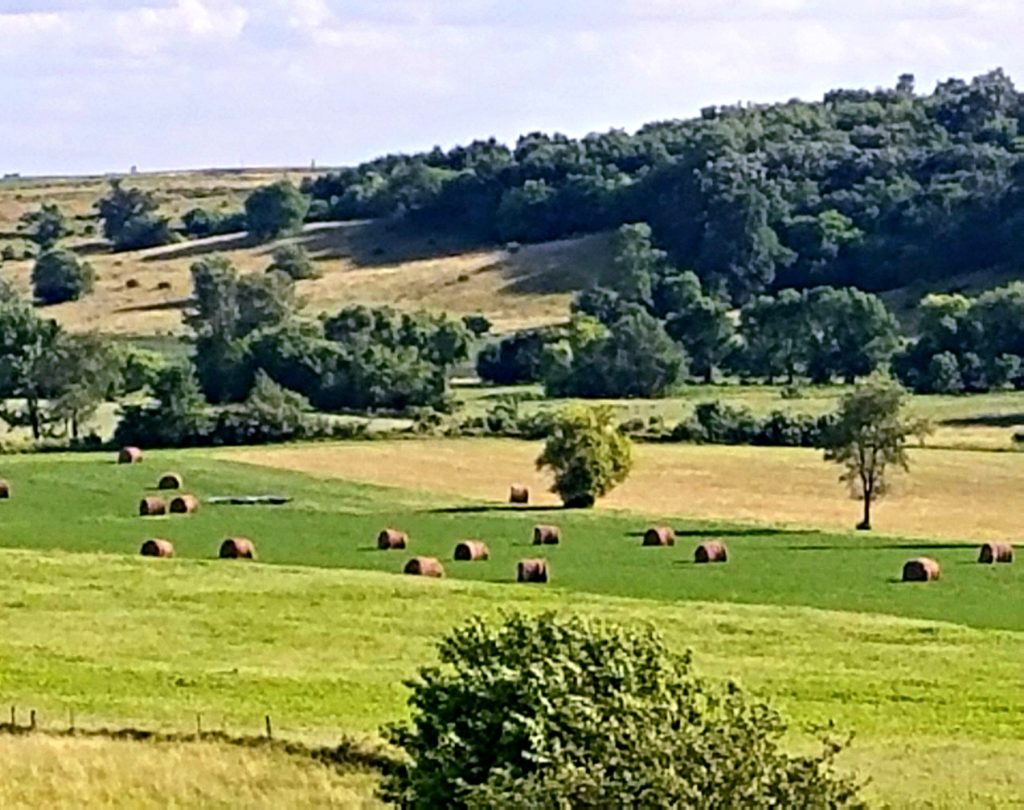 So come along for the ride and I'll give you a glimpse of the Heartland!
I have no idea why I love old, weathered barns…but something about them speaks to me…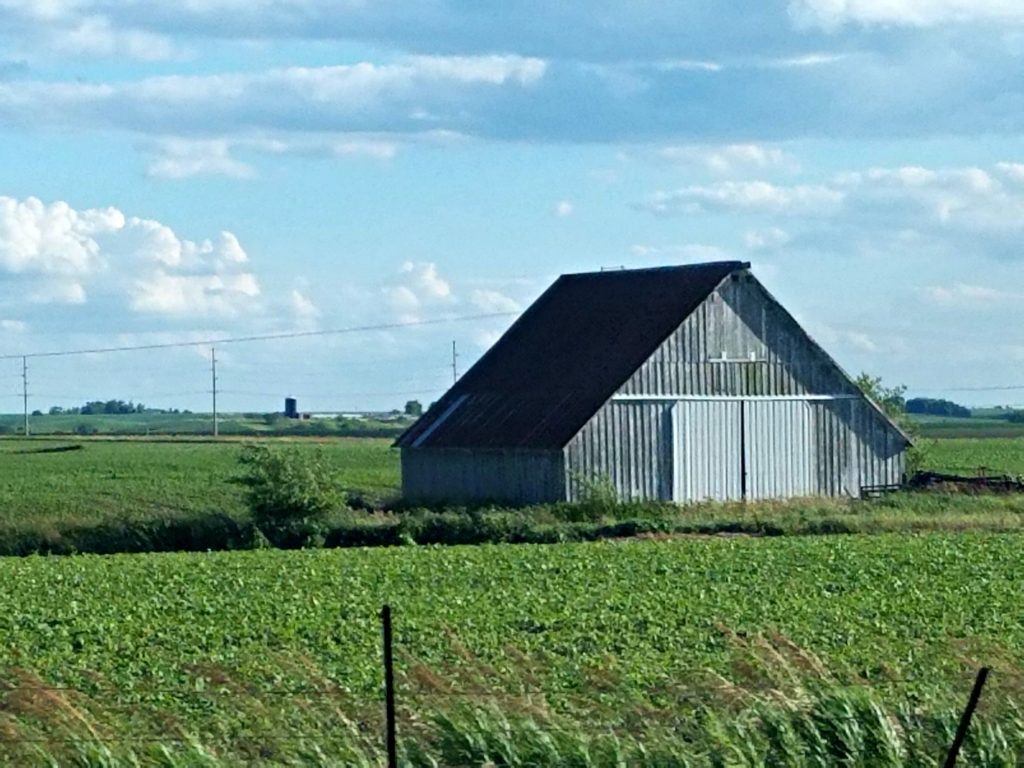 As those peaceful miles slipped away our thoughts turned to where we should stop for dinner. And Peepaw suggested a place we've eaten before. The Home Town Cafe in Millersburg.
Let me just say that Millersburg Iowa (Population 159) is simply "A wide place in the road" as my dad used to say.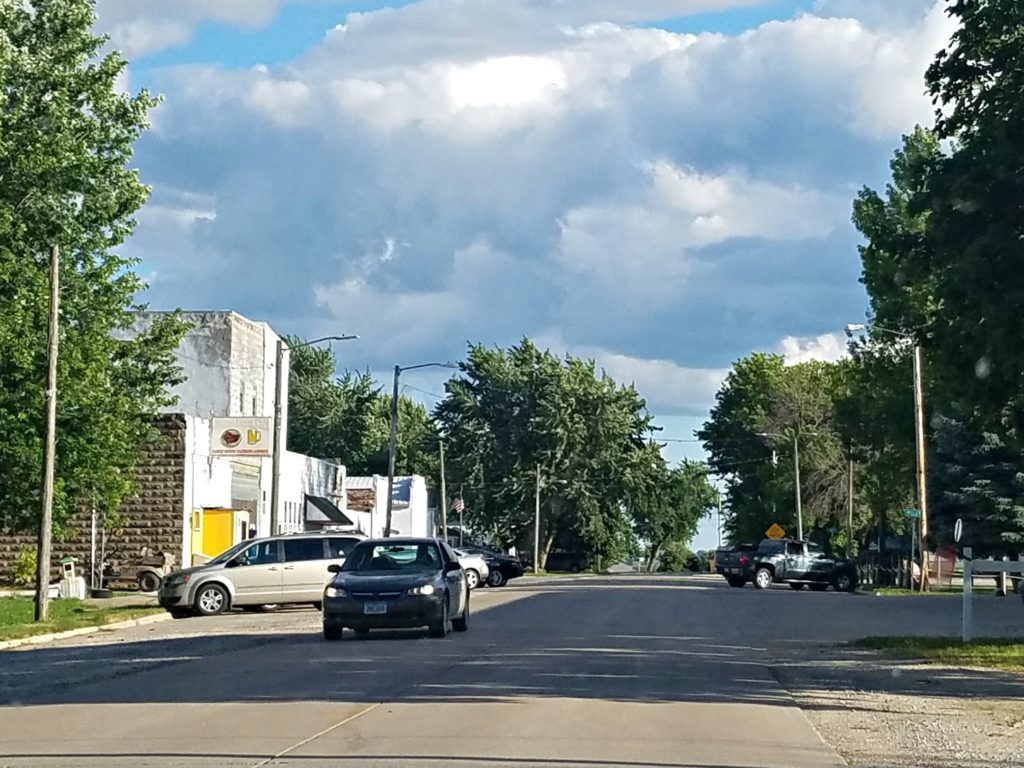 And it's towns like that where you can still find some "good eatin"…if you just know where to look.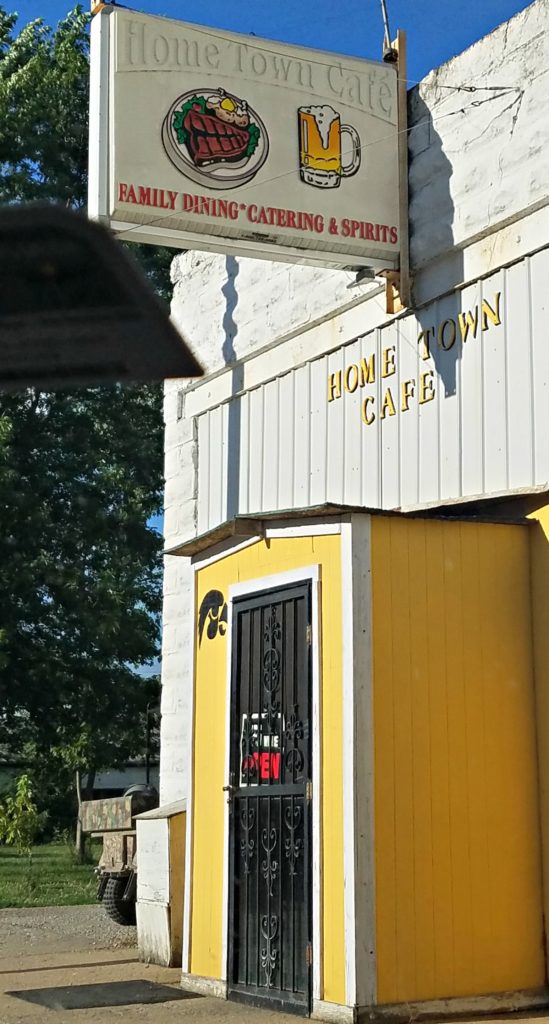 It was a Friday night in that tiny town, and our server Randy told us to check out the All You Care To Eat buffet.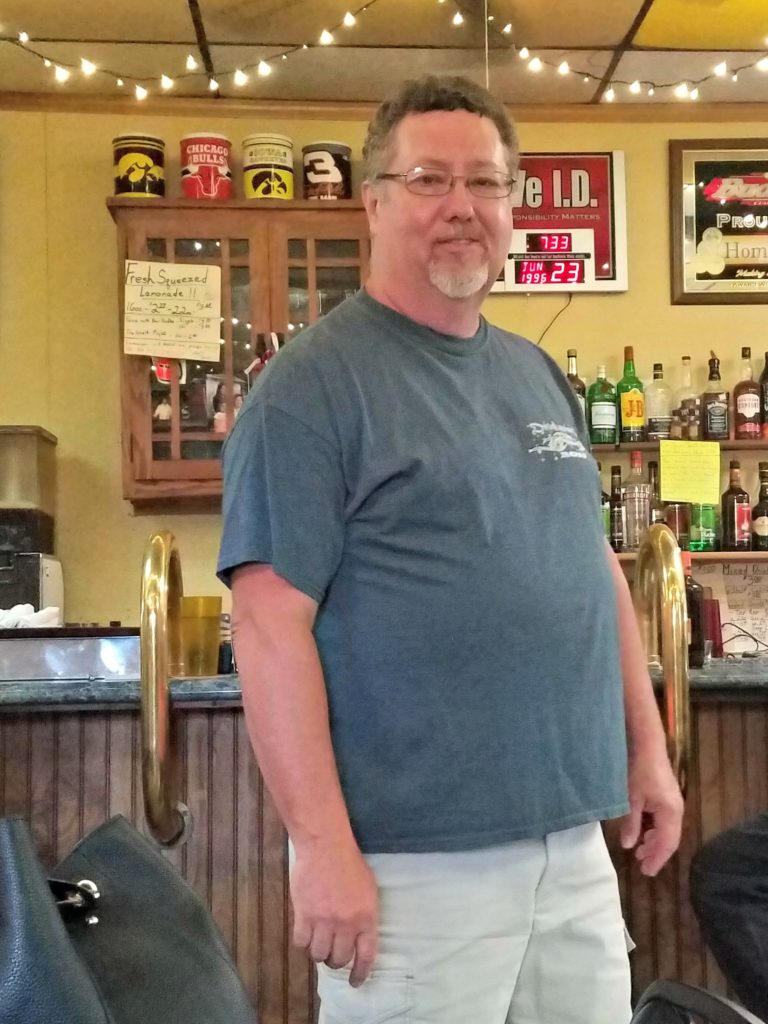 We started with a big plate of salad. And Randy was quick to tell us all the salads served at the Home Town Cafe are homemade. (The Pasta Salad was especially tasty.)

And even though it was a warm evening, I couldn't resist the homemade Vegetable Beef Soup…especially when I found out the meat in that soup was actually sirloin steak! (Randy hand cuts all the steaks served at the restaurant, and he uses the trimmings in that delicious soup.) In fact I think that soup was my favorite part of my meal that night. DELICIOUS!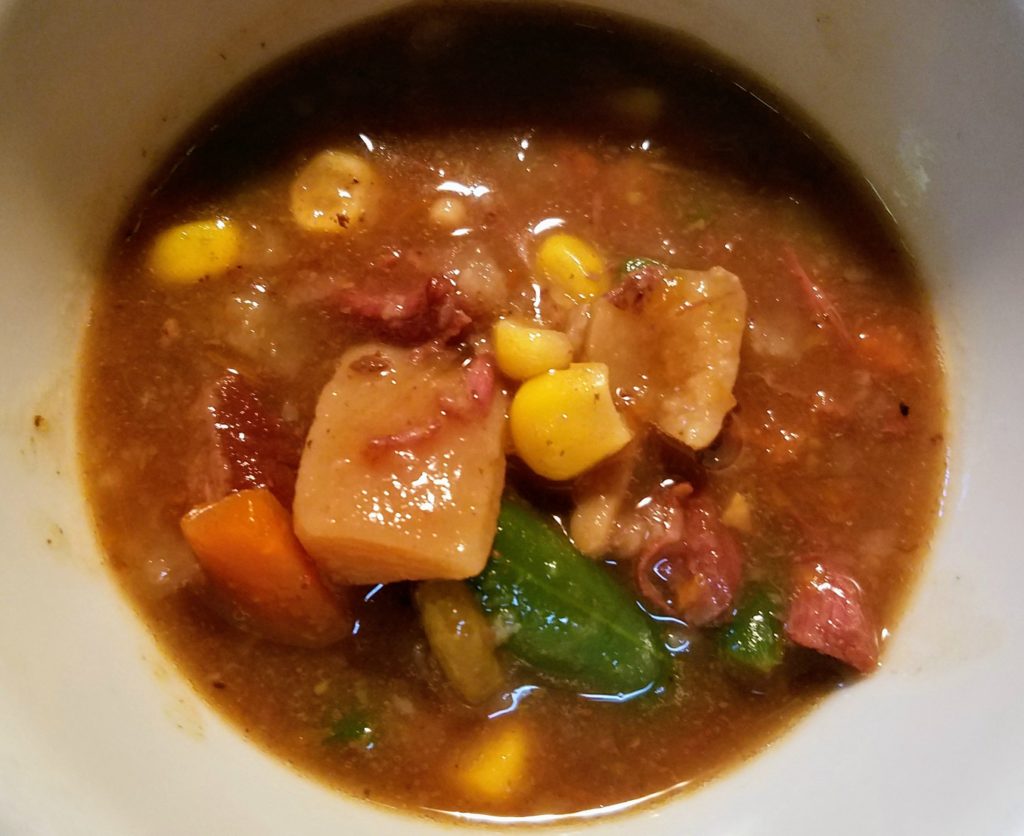 Then on to the Friday night entrees. From whole Catfish…
and Shrimp…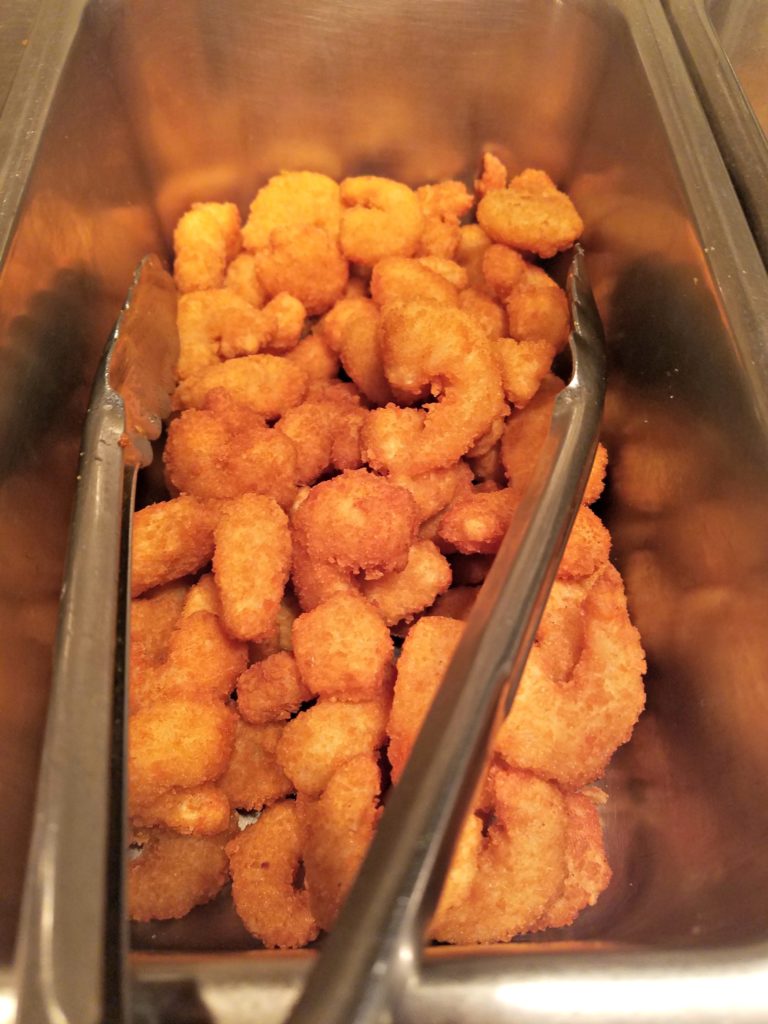 to fabulous fried Chicken…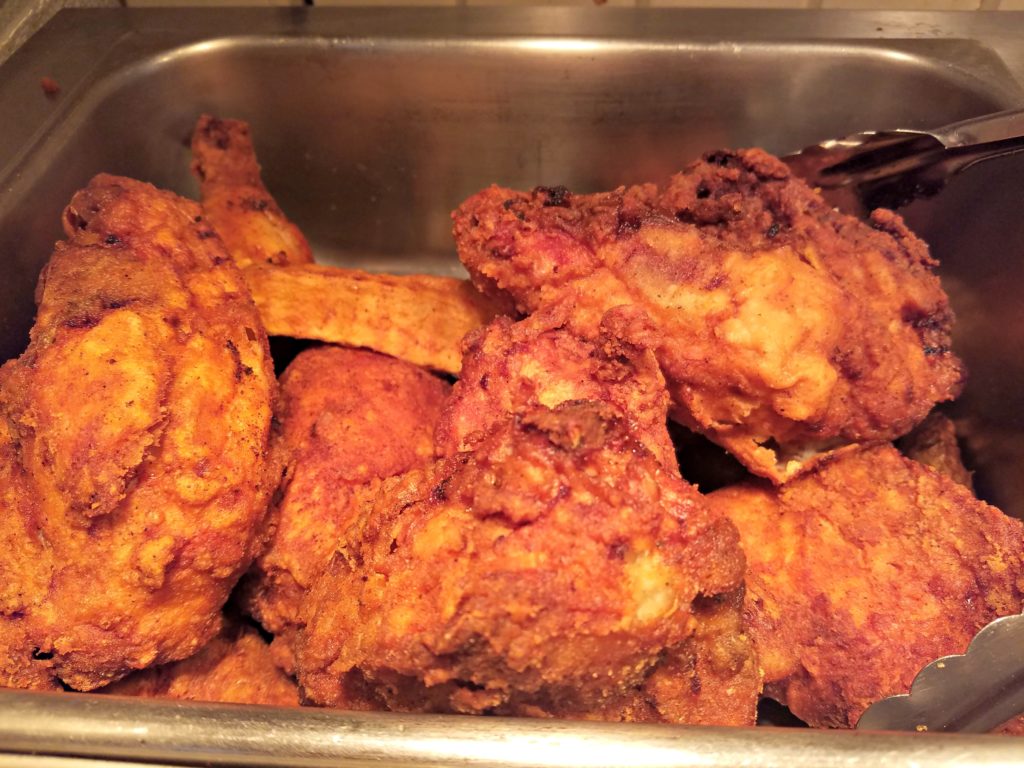 And to round out my meal I sampled the Party Potato Casserole and a scoop of corn too.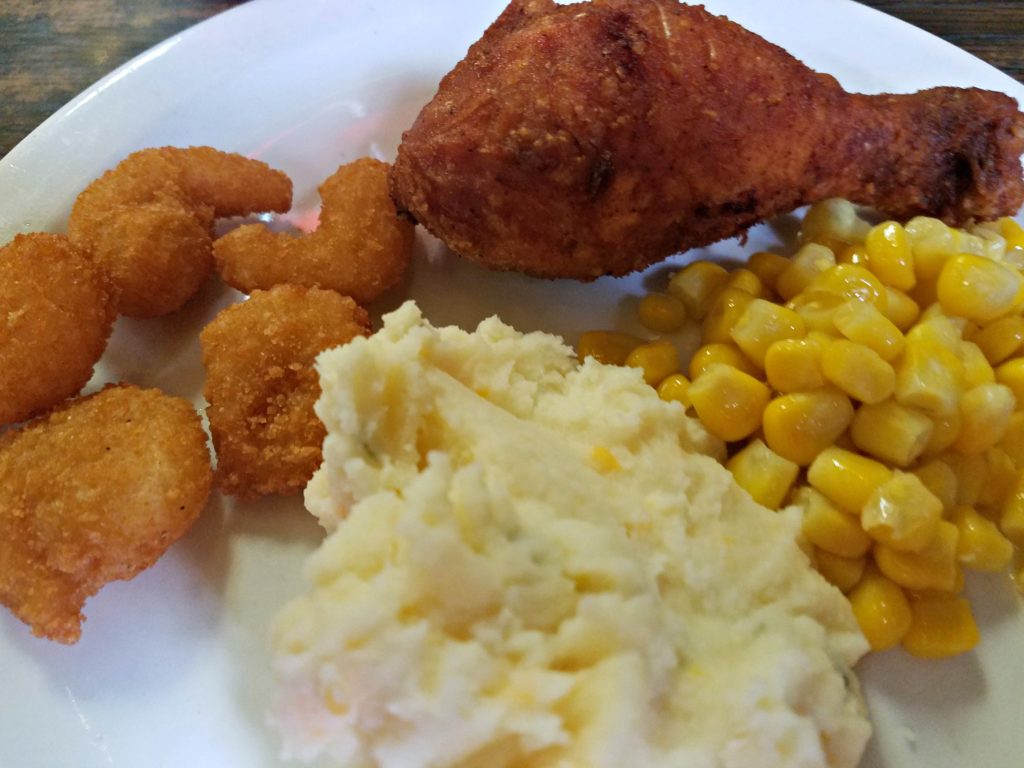 The Home Town Cafe had it ALL.
We tried to "pace" ourselves to leave room for a bit of dessert too.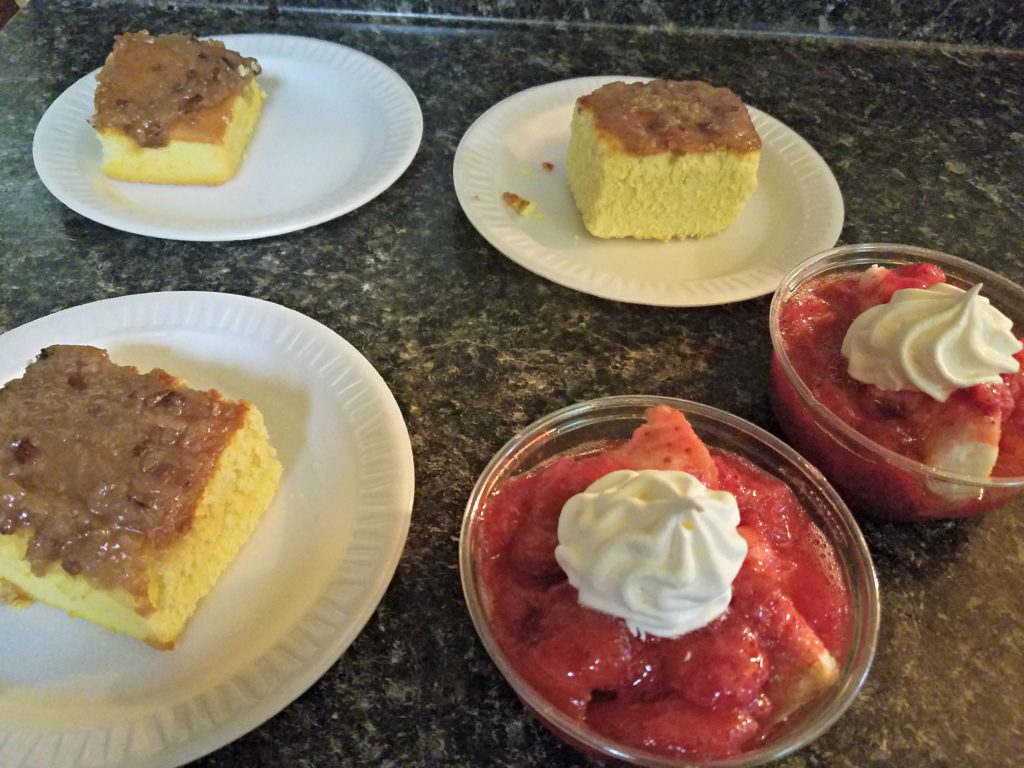 I chose those strawberries and whipped cream drizzled over cubes of pound cake.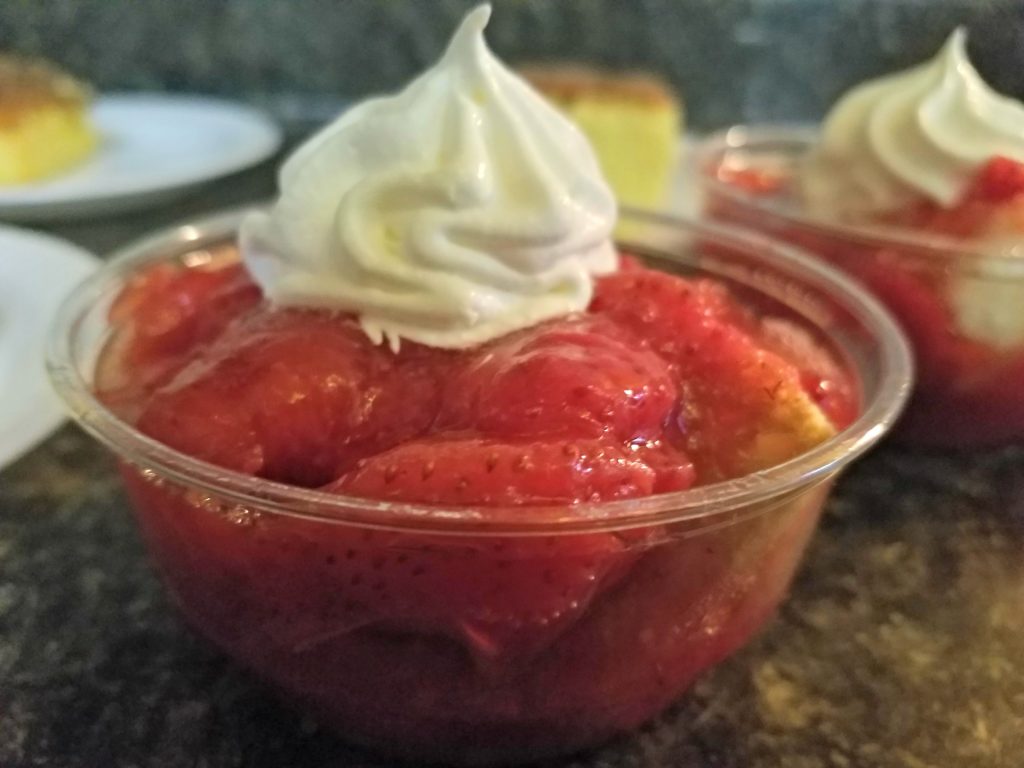 And boy…was it good!
I just had to ask restaurant owner Steve to step out of the kitchen so we could think him in person for the delicious meal.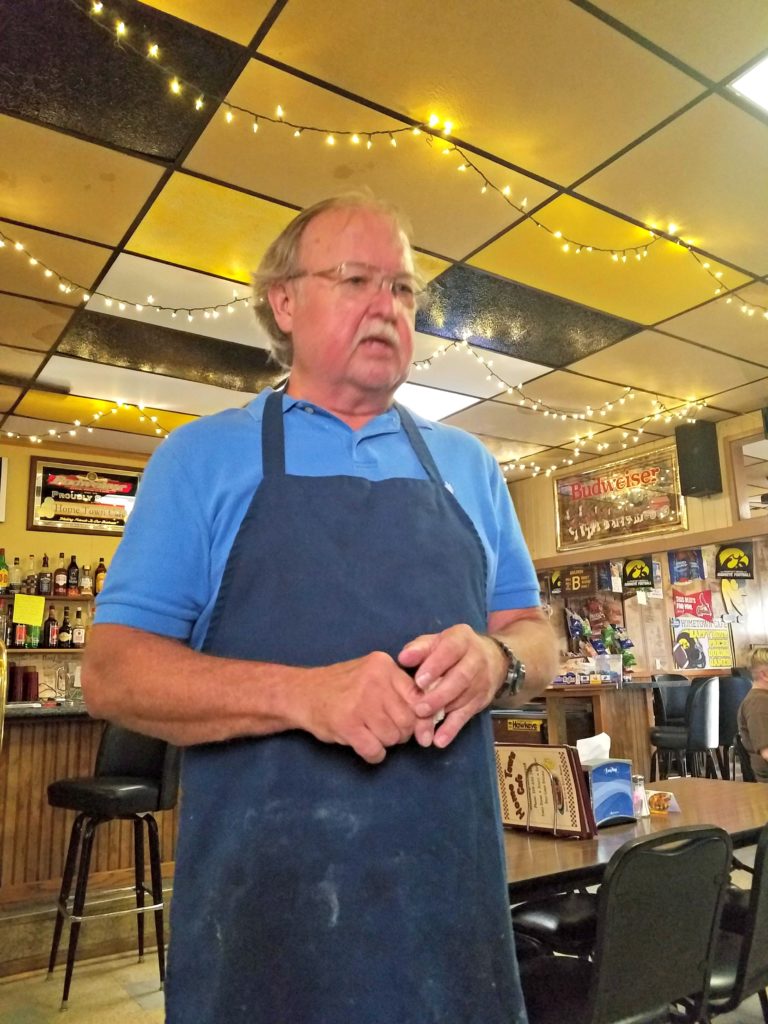 It's people like owner/chef Steve and his brother Randy who keep these small town restaurants in business. And the Home Town Cafe is more than a restaurant and a bar.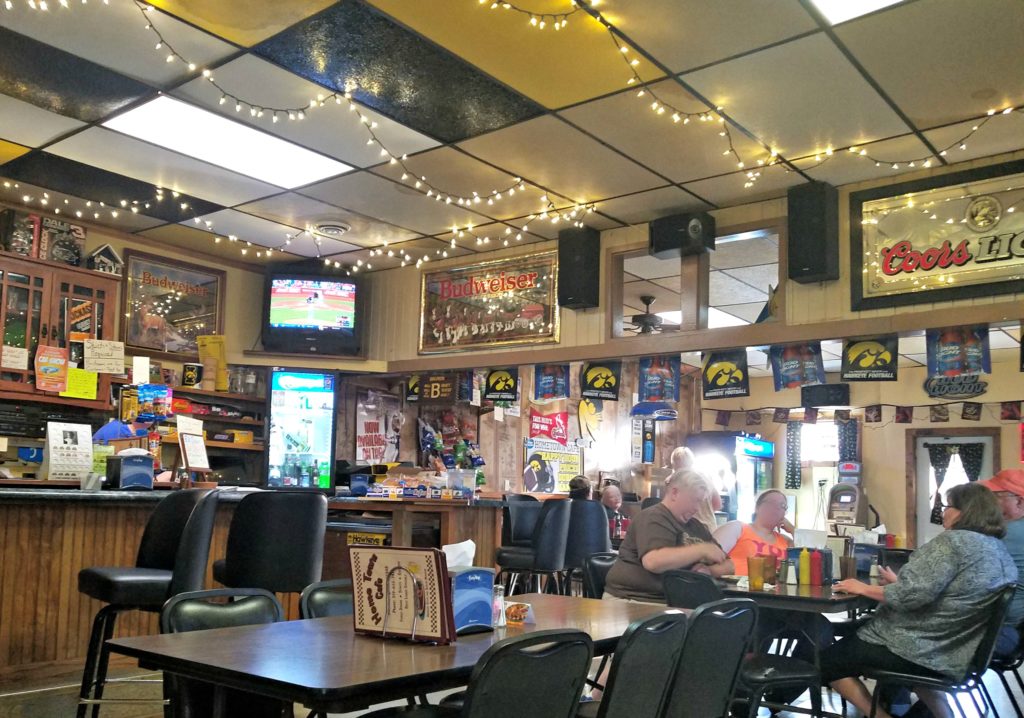 It's a meeting place for "locals" to gather and to stay connected in that tiny Iowa town.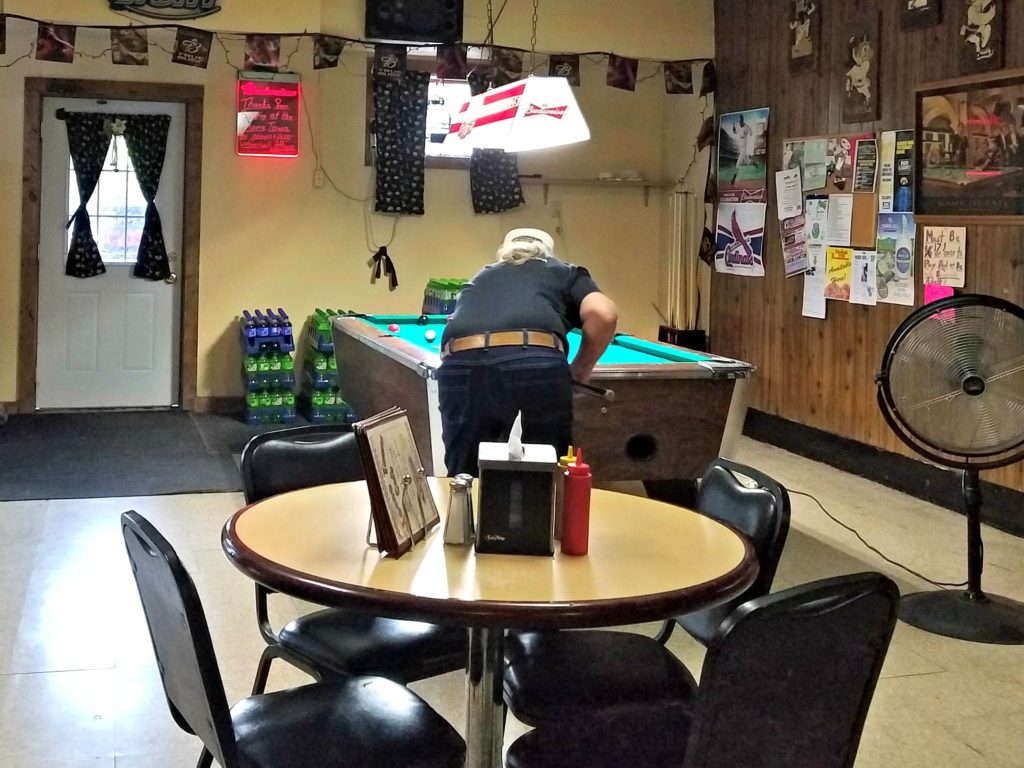 Soon it was time to "hit the road" once again…
And I bet now you understand why "the road less traveled" is our first choice on a gorgeous Iowa evening.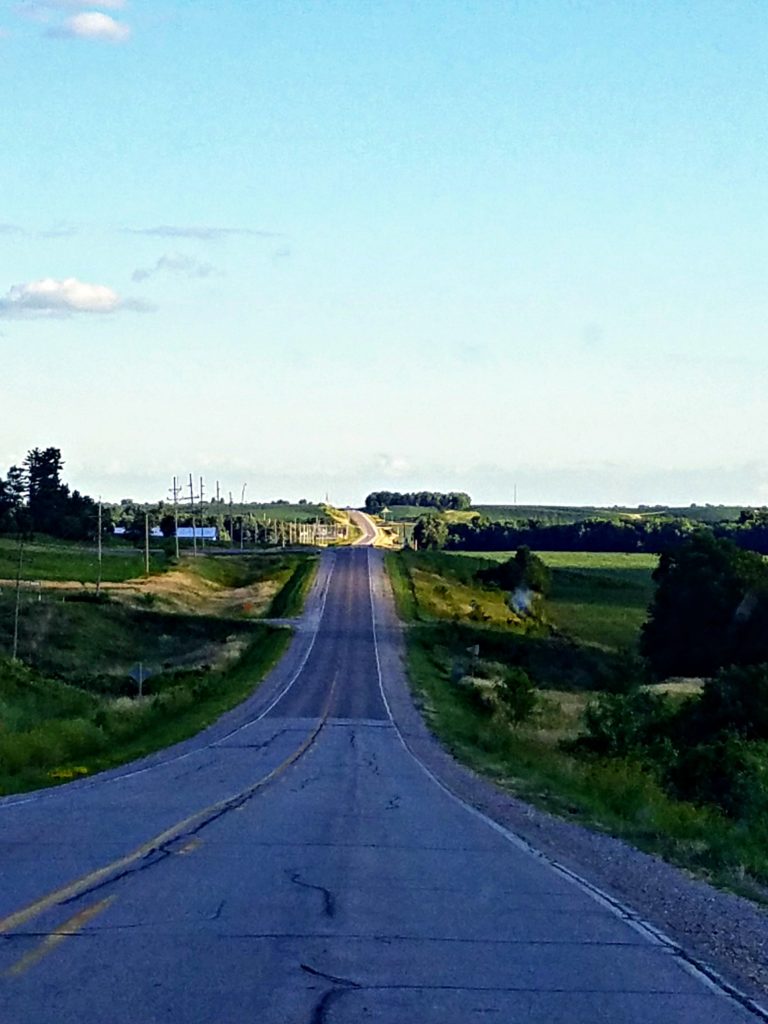 Yes…that ribbon of concrete leads us to friendly folks and tasty places to eat at the wide places we find in that road.
John Mellencamp sang "Ain't That America!"
And I say yes…it most certainly is.