When you're looking for a quick and easy (and HEALTHY) salad…THIS is the one to try!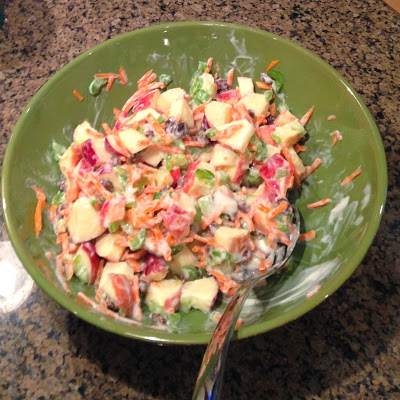 I created this salad myself when I was searching for recipes children could make in the Cooking With Kids classes I taught through our local community college…and in my private lessons too.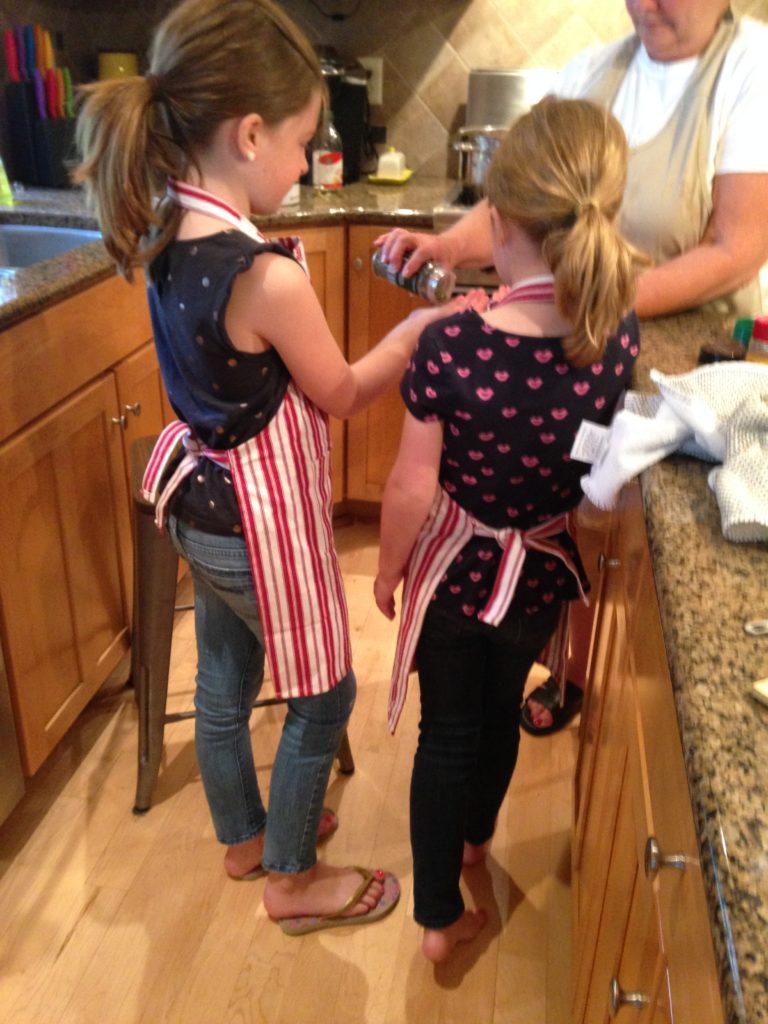 This salad was a hit with every child. (And if you can make a salad that kids will eat, I'd say it's a keeper!)
The amounts of each ingredient can be adjusted to personal tastes, and feel free to add other healthy ingredients if desired.
Chopped, toasted walnuts or pecans would be a good addition if no one has nut allergies, but I never risked adding nuts to any dishes in any of my classes.
RAINBOW SALAD
Unpeeled Apples (Cored and Diced…But leave the peeling on for more Vitamins)
Lemon Juice
Shredded Carrots
Raisins
Diced Celery
Vanilla Yogurt
Core and dice the apples, and toss with a small amount of lemon juice to keep apples from turning brown. Add all other ingredients and mix well.
That's it! Easy Peasey! And DELISH.
It's a "Dump and Stir" recipe…and it's one any child can help to make. And every child is much more likely to eat something they have had a hand in creating.
Trust me…This one is worth making.