Dad was famous for missing dinner. Whether he was playing cards with old friends, or he just couldn't leave the river because the fish were biting. But whatever the reason, I can still see him puttering around the kitchen long after Mom had washed the dishes and called it quits on kitchen duty for the day. And a tin of Kipper Snacks was one of Dad's favorite "go to" dinners when he was in the dog house for missing Mom's "real" dinner…even if he came home with a good excuse and a "catch" like this one!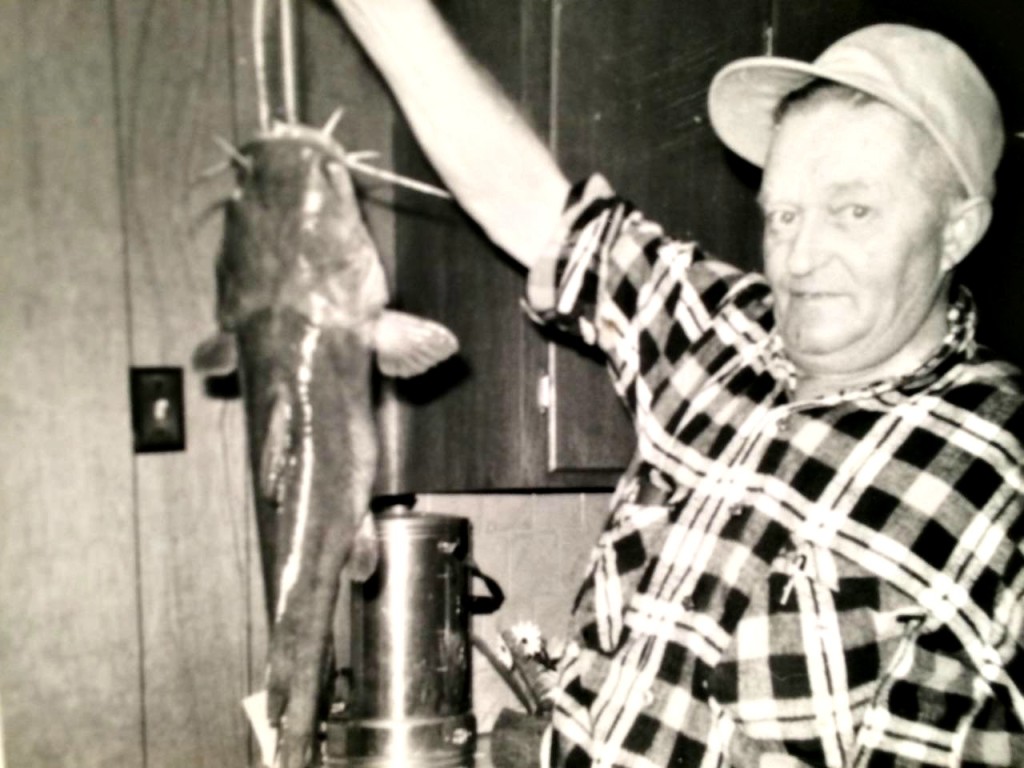 Recently I was browsing the grocery shelves as I often do. (Some women head to the mall. But I head to the grocery store!) I noticed a flat red plastic wrapped tin I immediately recognized…and I just had to buy it since some great memories of Dad came flooding back.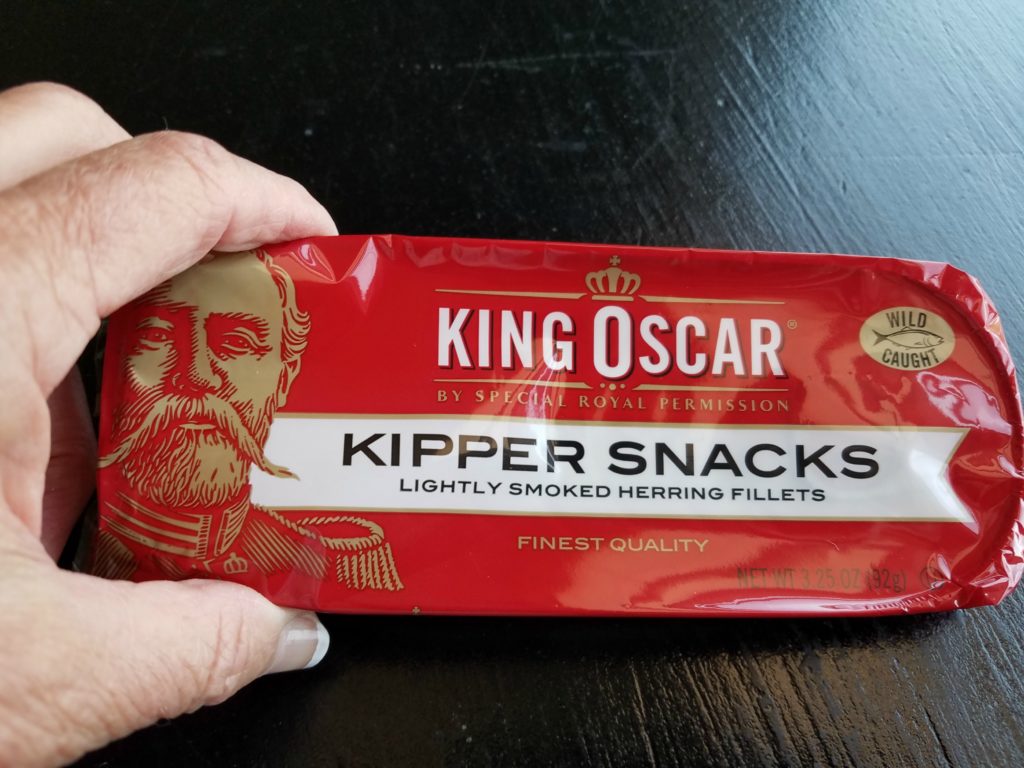 Dad was no slouch in the kitchen. He could pull out a cast iron skillet and fry up a delicious steak and "a mess" of fried potatoes with onions.
In fact when Mom was gone to her monthly women's card club my brother and I would look forward to that once a month steak and potato dinner ala Dad.
So while those memories were fresh in my mind I decided to recreate Dad's Kipper Snacks meal for my solo lunch since Peepaw was not coming home to join me that day. (I'm not sure Peepaw's taste buds are quite ready for this dish!)
You see, these Kipper Snacks are actually smoked herring that are wild-caught off the coast of Canada. They are an oily fish that is high in omega-3 fatty acids and vitamin D. (Who knew Dad was choosing a somewhat healthy late night dinner way back in the 1950's!)
I peeled off that outer wrapping and I dropped the tin into several inches of water in a saucepan just like Dad used to do. I simmered the can in the water for several minutes to allow the kippers to be heated completely. Then I carefully lifted the can from the water with some kitchen tongs and I placed the whole can on a plate.
I noticed that the can no longer came with a metal "key" to roll the lid back. There is now a pull tab.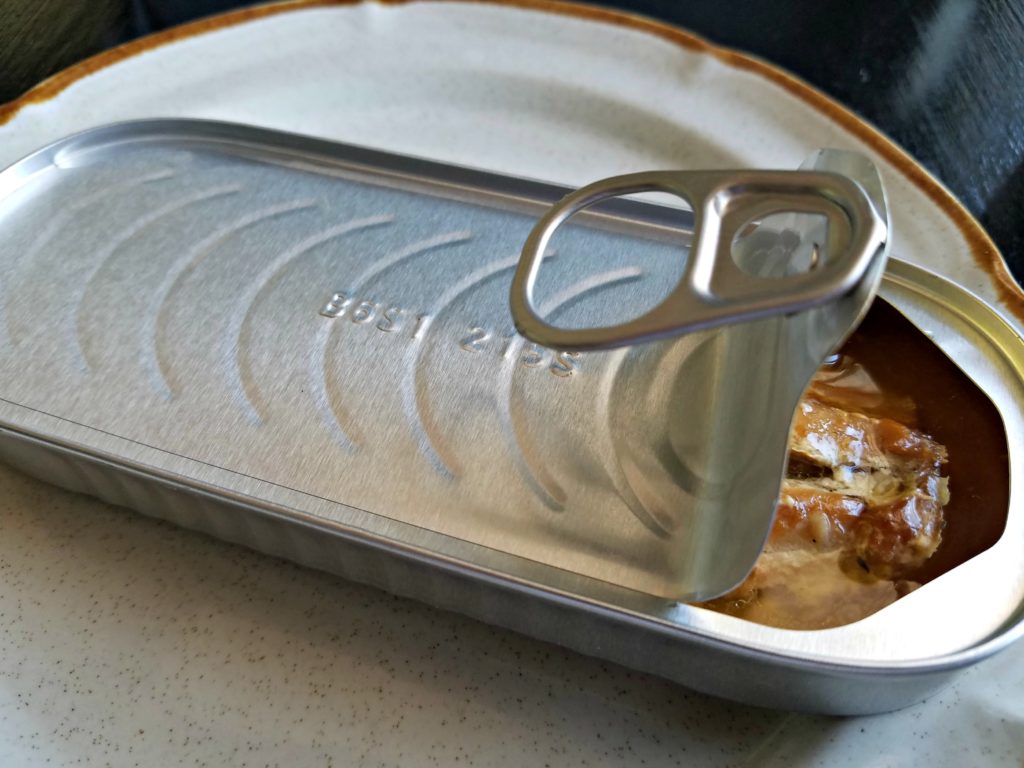 (I miss that key…I always felt like Dad was opening a treasure chest as he rolled back the lid!)
I carefully removed the lid completely, being careful not to cut myself on the sharp tin edges.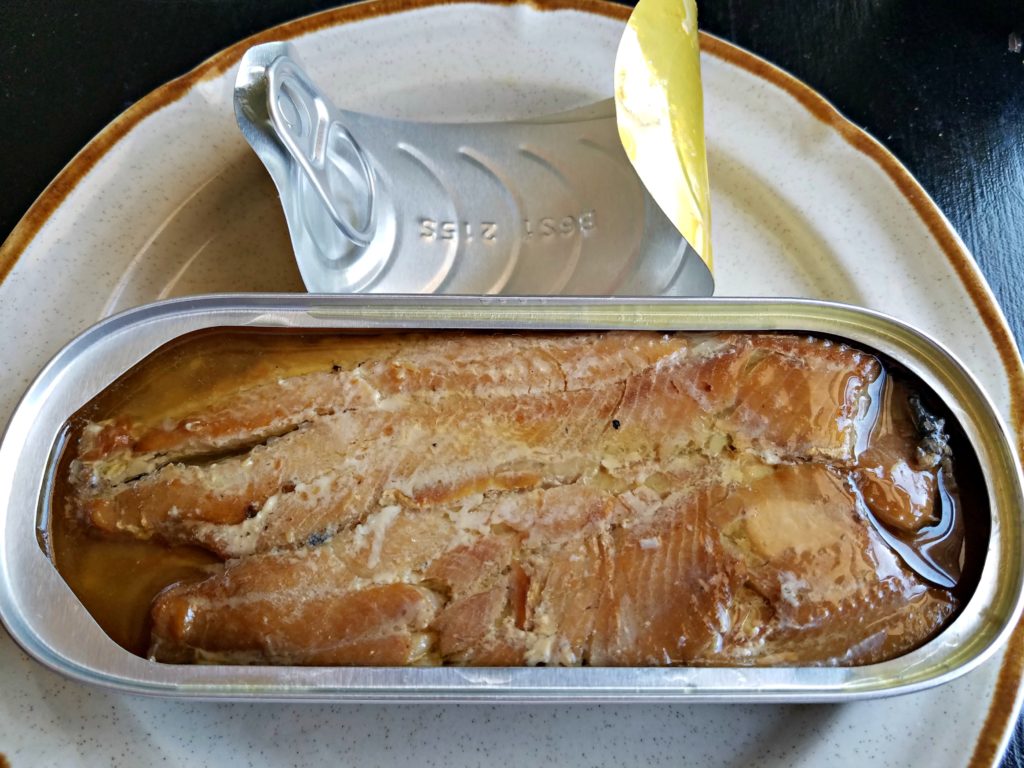 Then I reached for the two items Dad always included when he dined on Kipper Snacks.
First…that very special sauce…lots of it!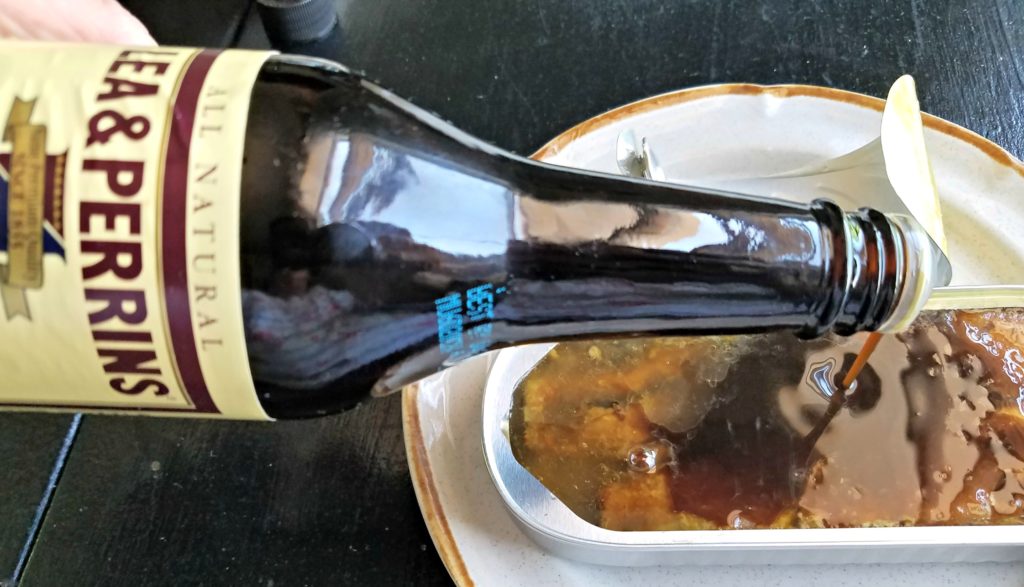 And next…a sleeve of plain old saltine crackers…and Voila'! My lunch was ready!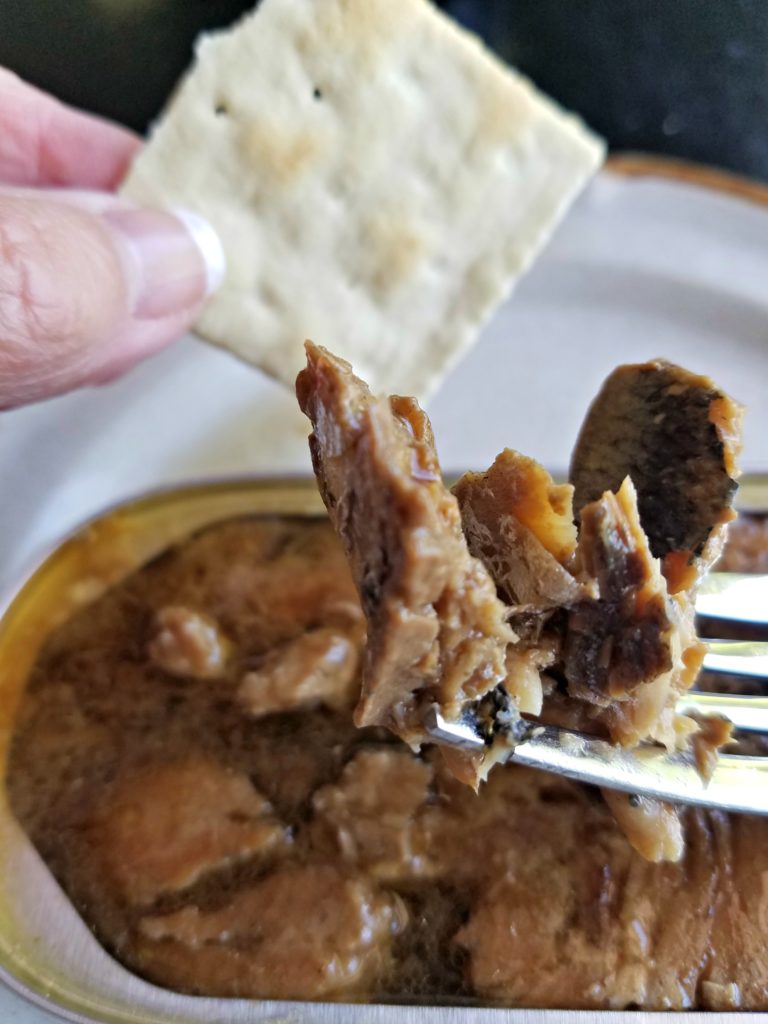 And yes Dear Readers…Those Kipper Snacks brought back all the right memories for me since Dad always shared a few bites of his late night dinner with his little girl. And those special memories still warm my heart.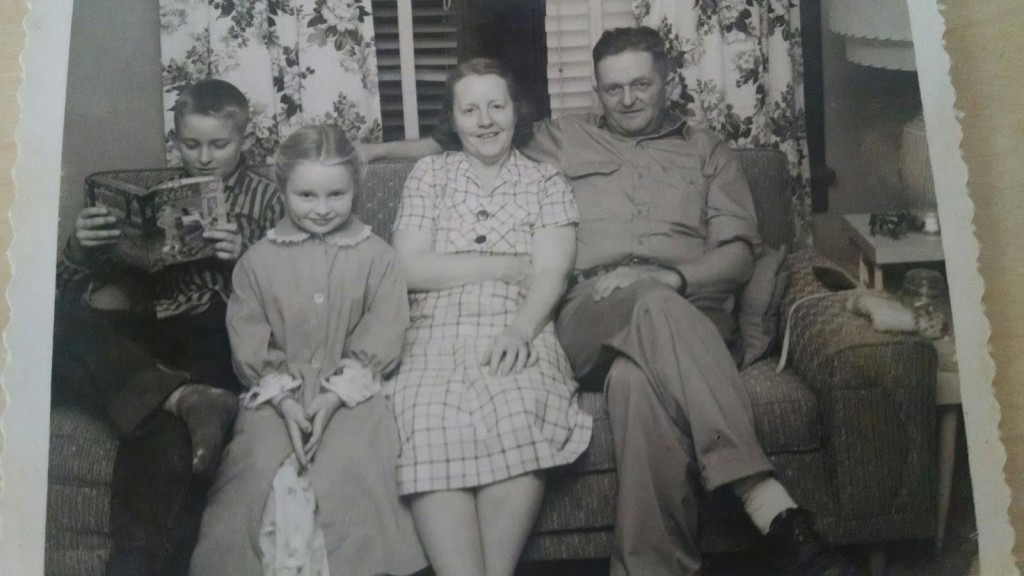 And as you can see by this picture…Mom (almost) always forgave him for missing dinner…no matter WHAT excuse he gave her!