If you're looking for a simple, yet elegant way to serve a plain old chicken breast…this is it! Just wrap up your chicken and veggies in a sheet of parchment paper and I guarantee your guests and your family will be impressed! They'll never know how easy it was…unless you decide to tell them. (It will be OUR little secret, OK?)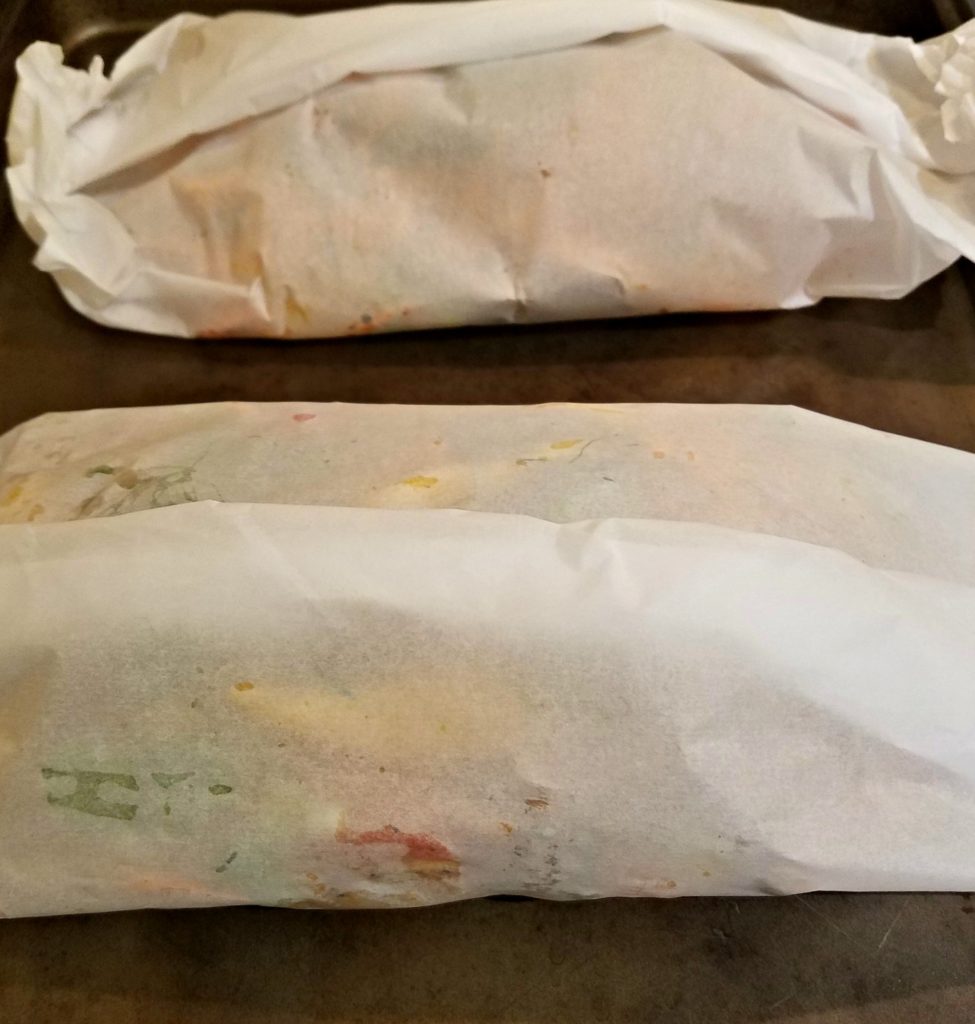 We've all heard of "one pot wonders" so just consider this dish to be a "fancy" version using parchment paper instead of a pot! And when each steaming packet of goodness is "opened" by your guests at the table, it's a sure show stopper.
It's like giving each guest their own colorful gift to unwrap…and who doesn't like presents?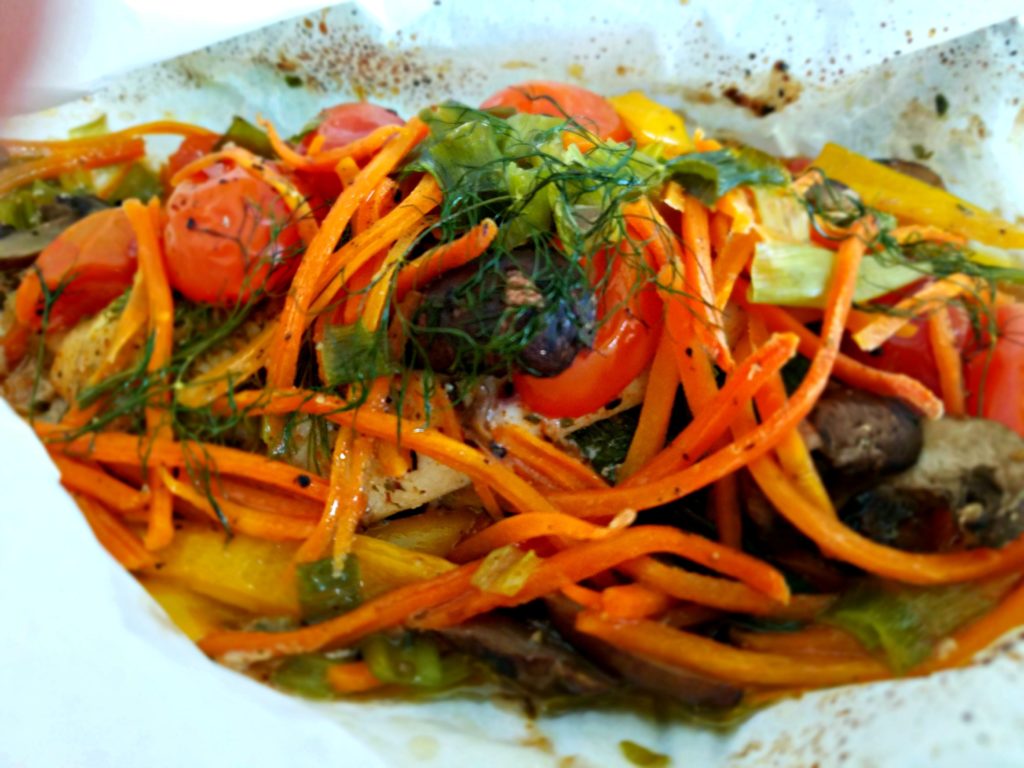 So…Here is how to make these individual parchment packages.
Lay a sheet of parchment paper on a cookie sheet.
Place a large leaf of romaine lettuce on the paper. (And yes…you can eat this cooked lettuce!)
Next place a piece of chicken breast on the lettuce leaf. (About 6-8 ounce)
Sprinkle with a dry rub or simply with salt and pepper.
In a mixing bowl, toss together a variety of vegetables, and make sure they are cut to similar sizes so they will cook evenly.
Sprinkle with a little salt and pepper.
Add a small drizzle of extra virgin oil and a few tablespoons of white wine if you have it.
Add some fresh herbs if you have them. (I use herbs like thyme, onion chives, parsley, dill)
Mix all together and pile the veggies on top of each chicken breast, dividing equally.
I use veggies like carrots, mushrooms, cherry tomatoes, sweet peppers, onions, garlic, zucchini, green onions, and anything else that sounds delicious. And sometimes I will add several slices of thinly sliced lemon right on top. Sometimes I slice carrots into matchsticks myself, and sometimes I use shredded carrots from the grocery store. (It depends on whatever I have in the refrigerator.)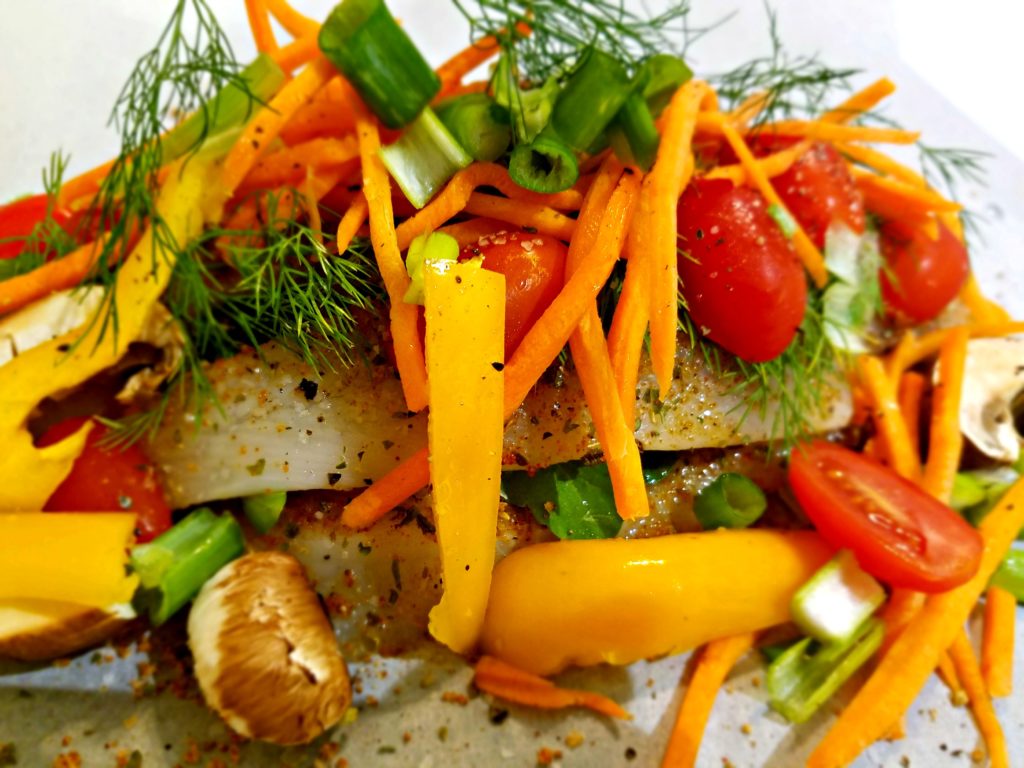 Fold the edges of the paper over to create little bundles of YUM. (Seal tightly.)
Crimp the ends up to keep the juices from escaping too.
Bake in a 400 degree oven for about 20-25 minutes, depending on the size of the chicken breasts.
Remove from the oven and carefully place on serving plates using a spatula.
Allow each guest to CAREFULLY tear open the packet at the table…or cut open with kitchen shears.
Guests can eat directly out of the packet, or you can go to each diner and slide the entree out of the packet and discard their parchment paper for them before they begin to eat.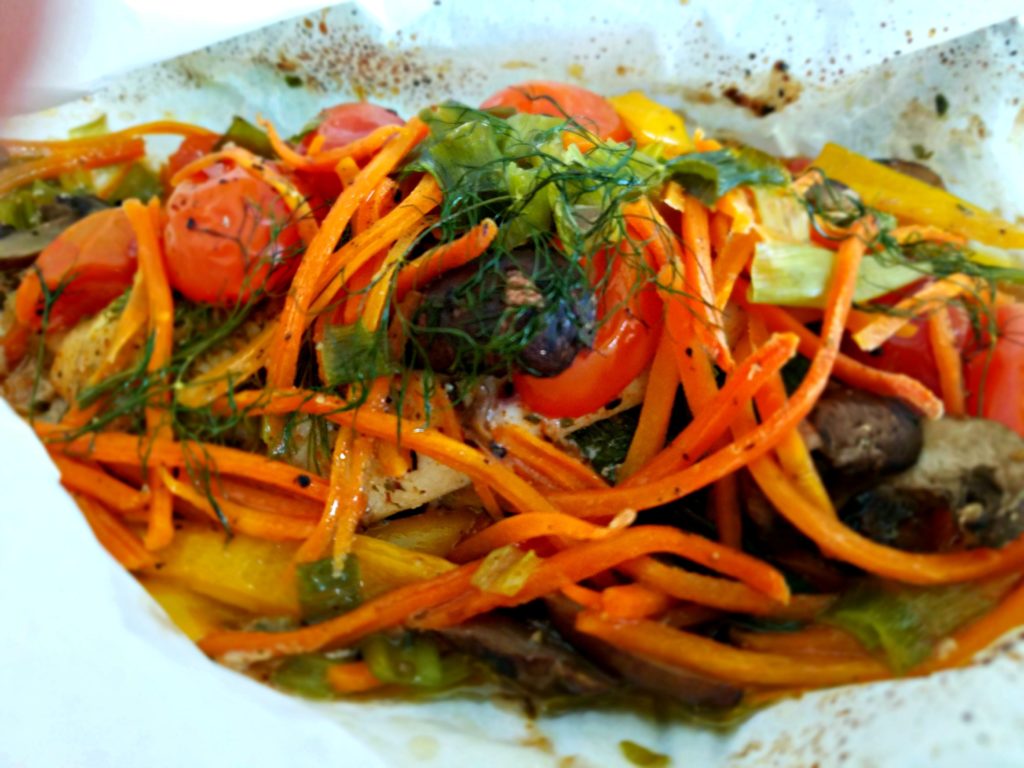 As I've said many times before…we teach our grandkids to Eat A Rainbow Every Day. But it's not every day we get to unwrap that rainbow like a present!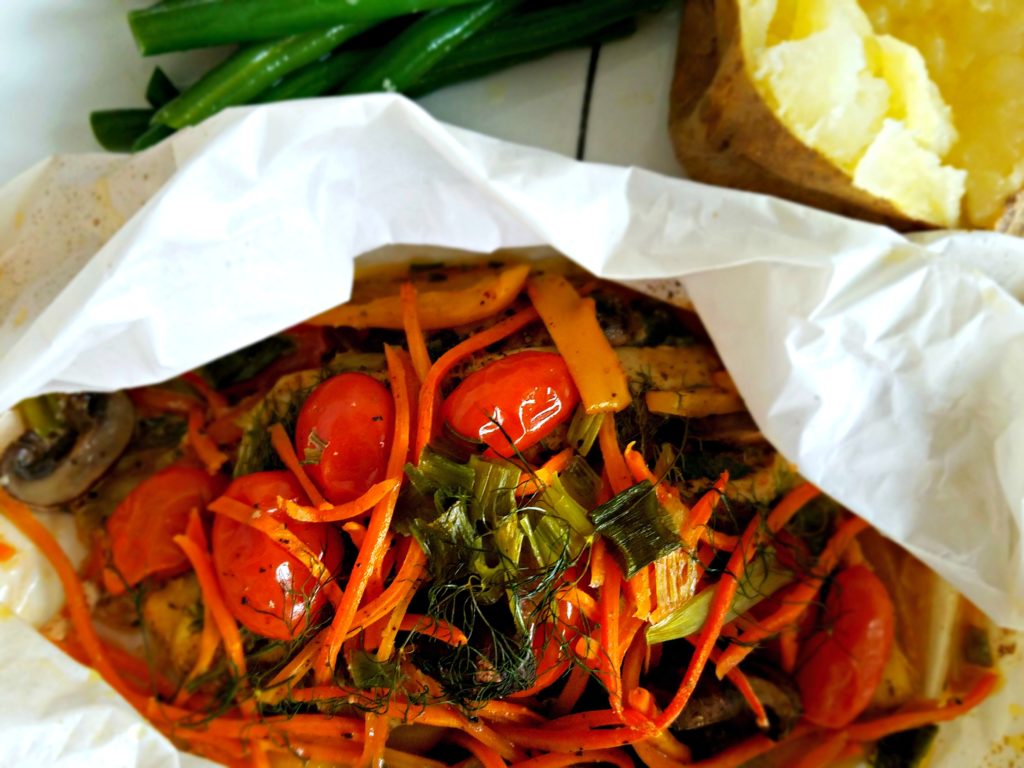 Happy Dining!