Our return to Iowa was just in time to enjoy our blooming lilacs, so I headed to our back yard to pick some…and the fragrance of that beautiful lilac bouquet was the perfect "Welcome Home" to the Heartland!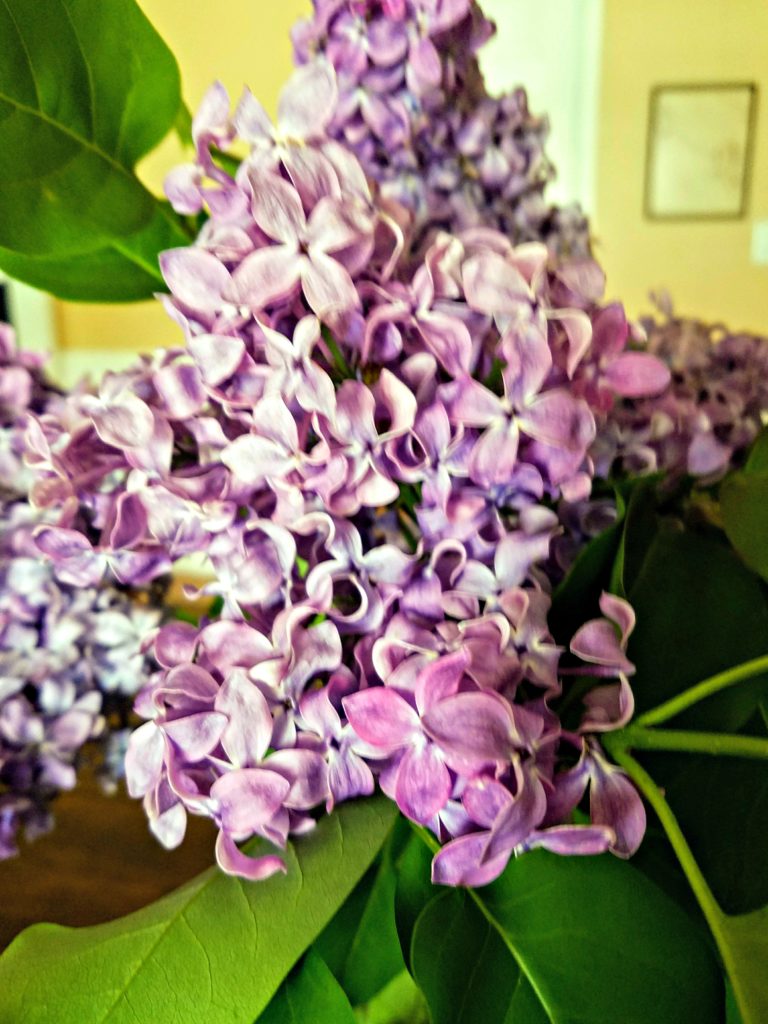 The very next morning, a newspaper article caught my eye. It was a recipe for some unusual scones. Scones made with the addition of lilac petals!
I was absolutely intrigued, but I was not in the mood to grab my rolling pin to bake up a batch of scones. So I started looking online to see if anyone had posted a recipe for something simpler made with lilac petals…and BINGO! I found a recipe for Lilac Cornmeal COOKIES on a great website called Homespun Seasonal Living so I decided to think outside the box head to the kitchen to assemble the ingredients for these unique cookies.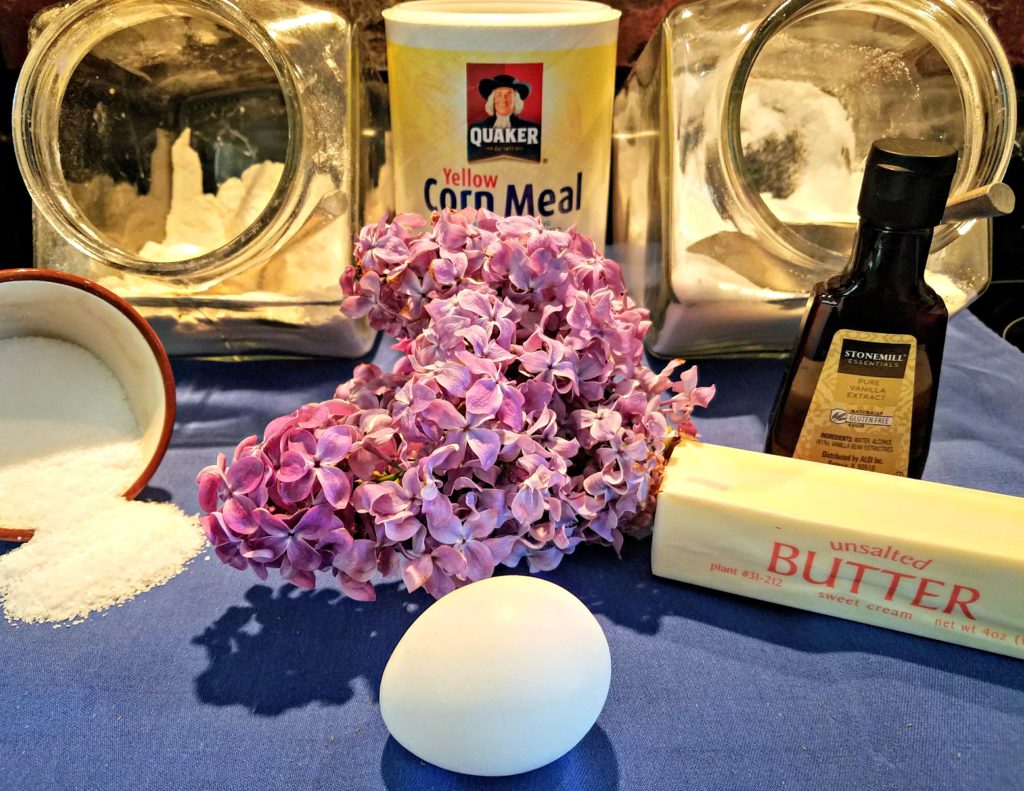 First I creamed together the softened butter and the sugar.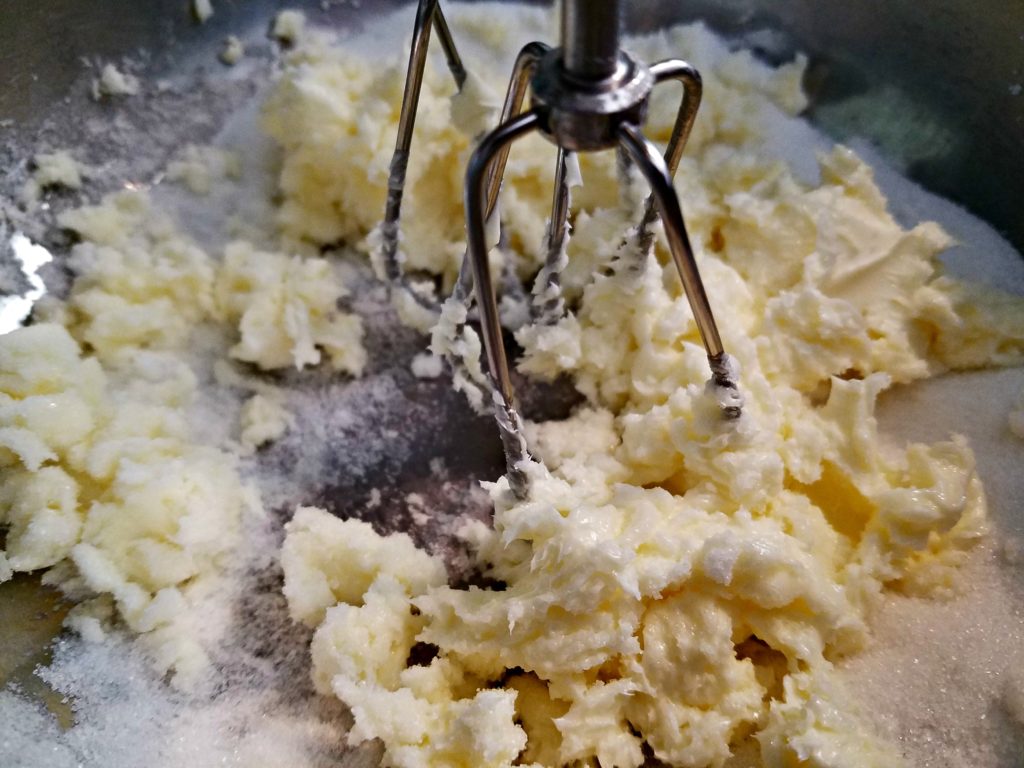 Next I added the pure vanilla extract and the egg.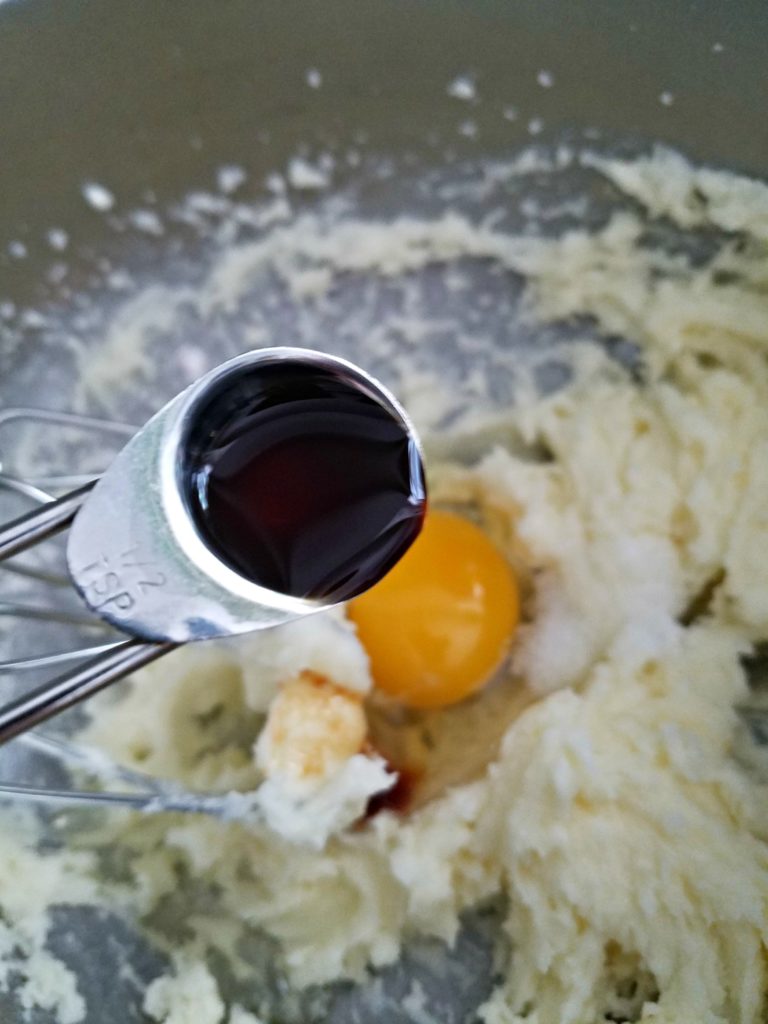 Next came the flour and the salt.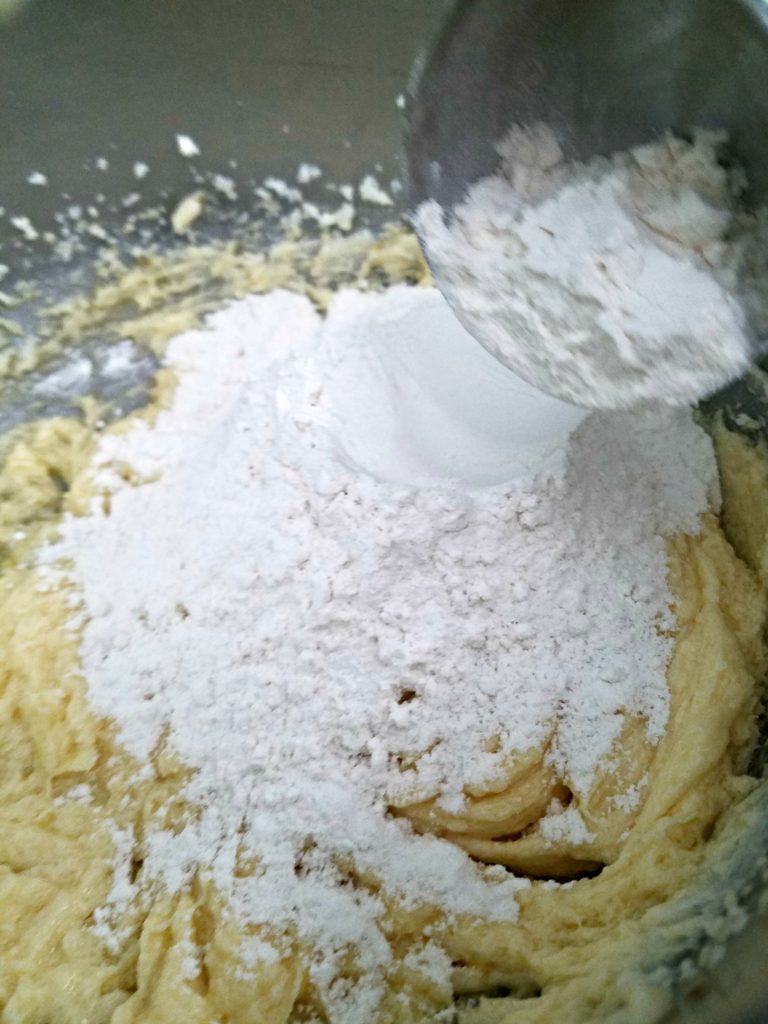 Then I added the corn meal.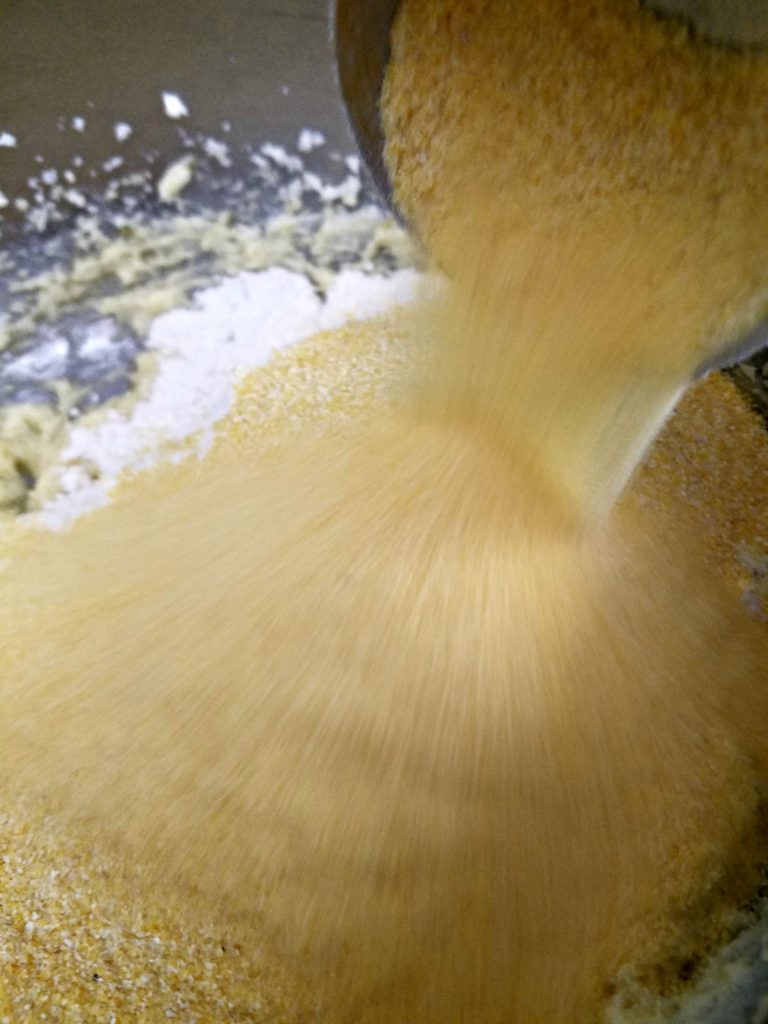 And I mixed well.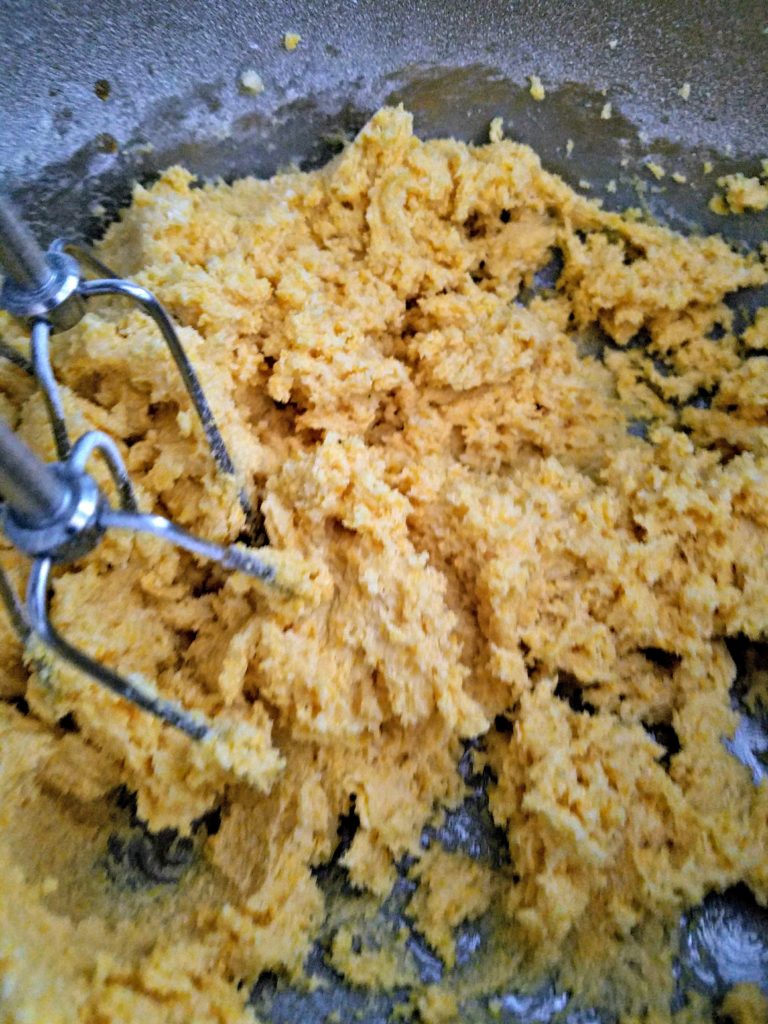 Then picked off some fresh flower petals from our fragrant old lilac bush.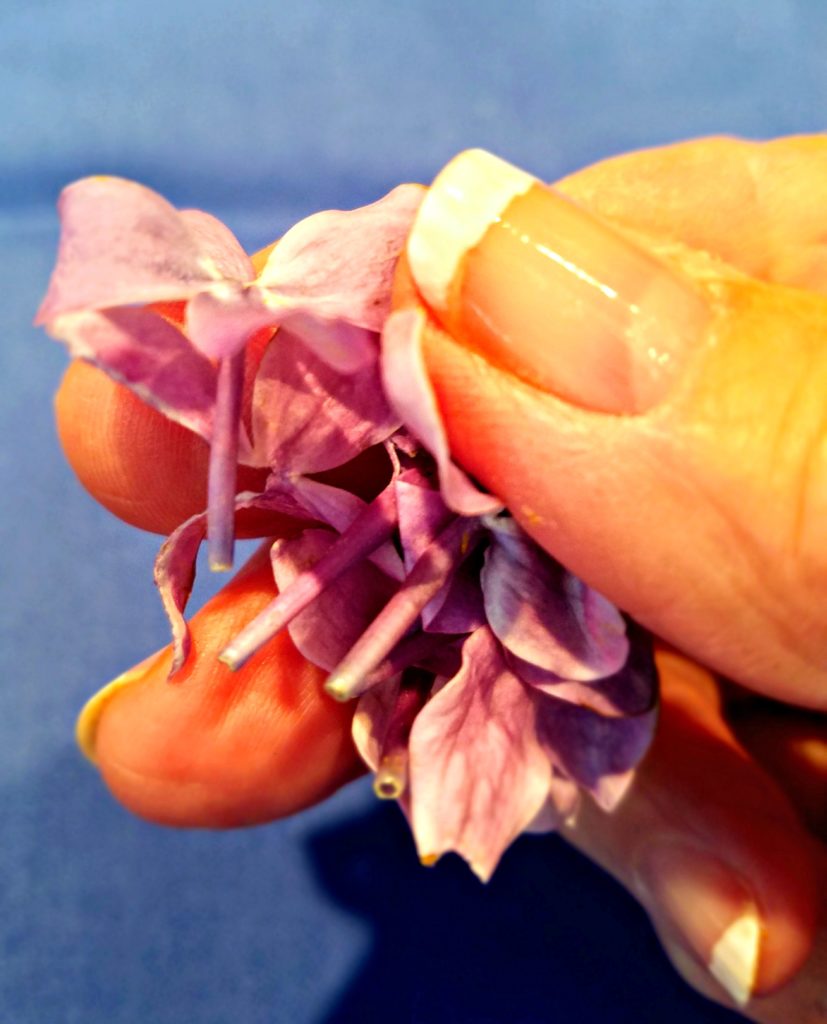 The blooming season was almost over and I had to search to find enough fresh petals to use.
I gently folded the flower petals into the cookie dough.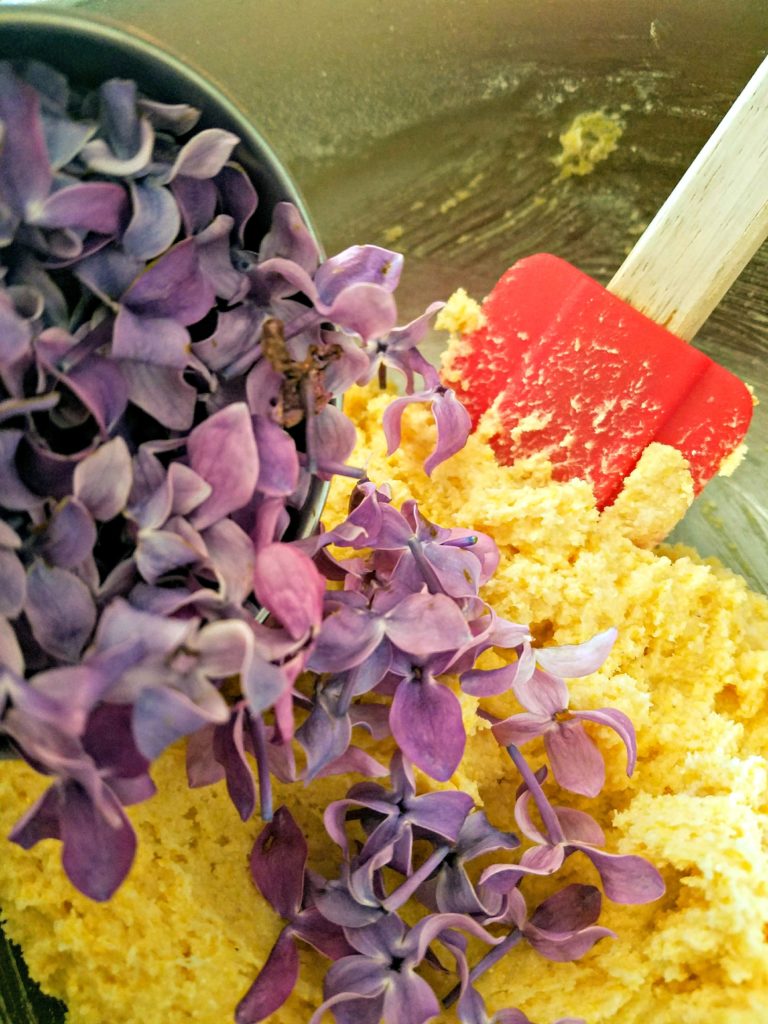 The colors were deliciously delightful, don't you agree?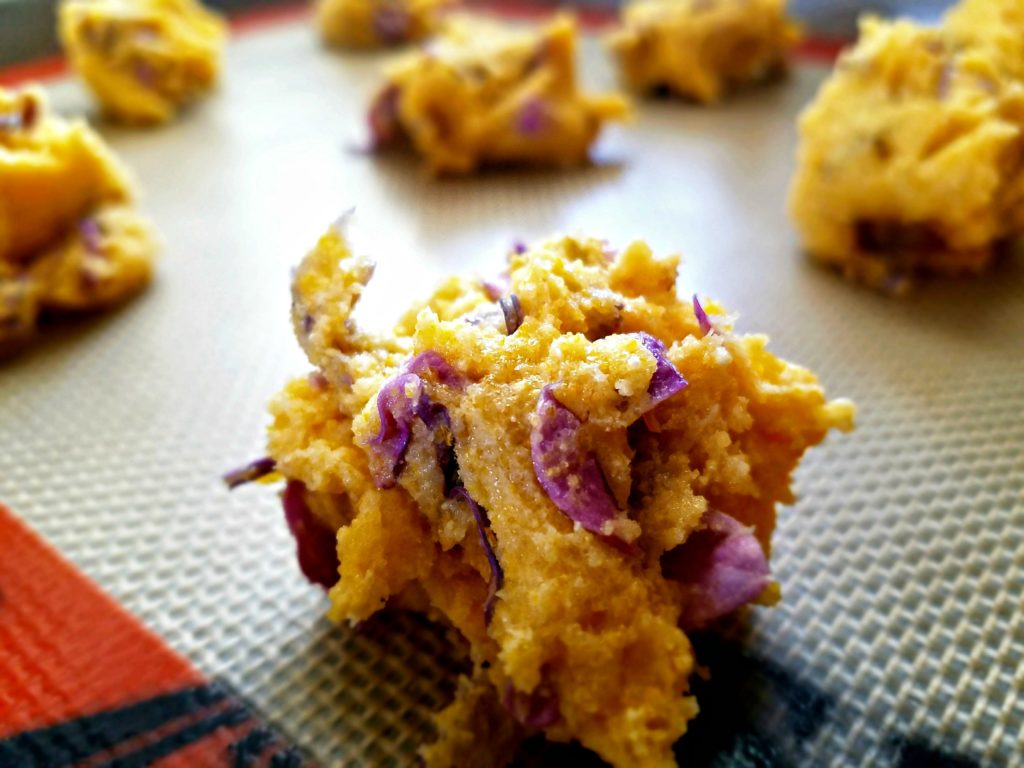 I flattened the cookies with a glass dipped in sugar…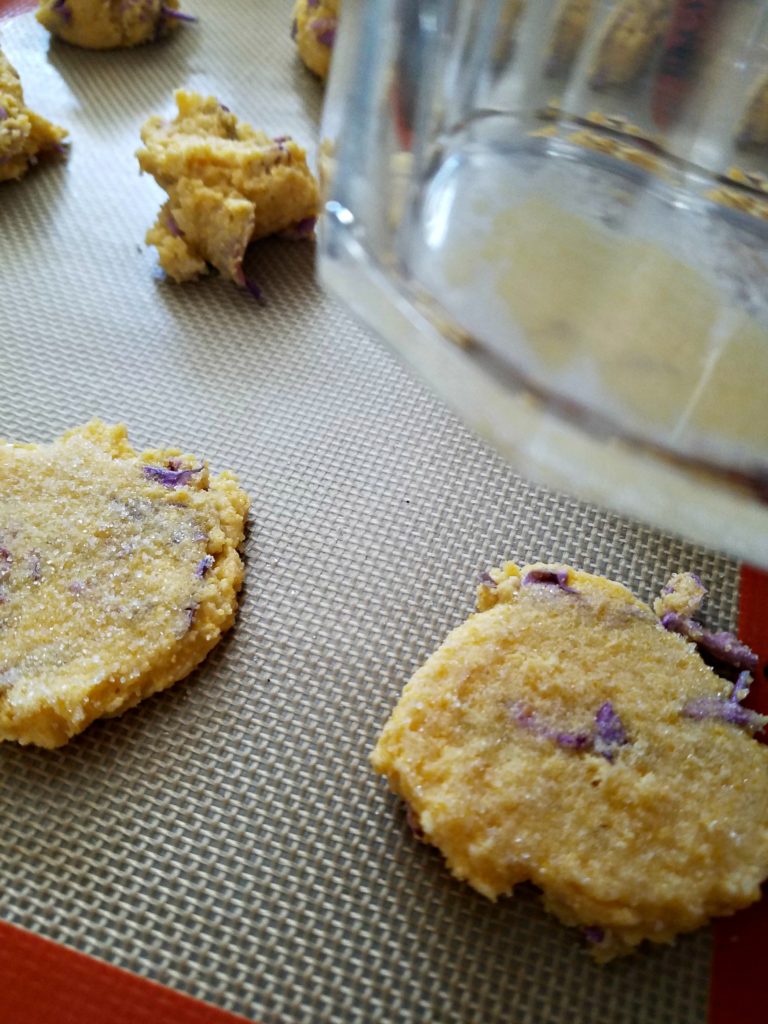 And I left enough room on each sheet pan to allow the cookies to spread a little. (I baked my cookies on a Silpat sheet to prevent sticking.)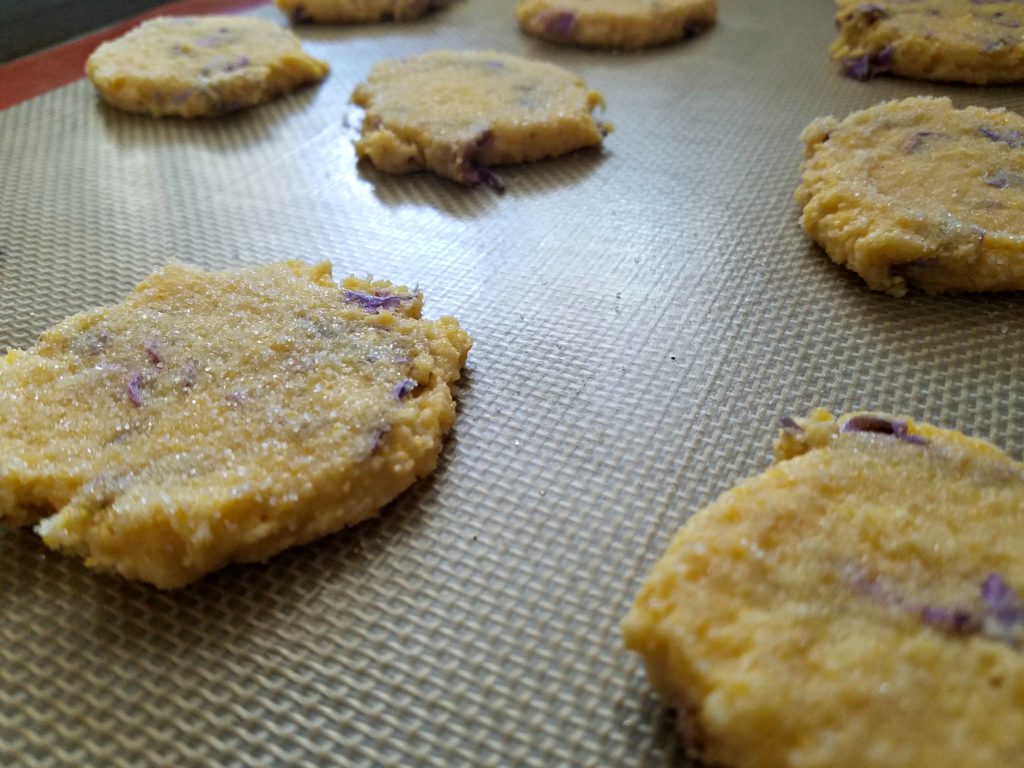 And into the oven they went!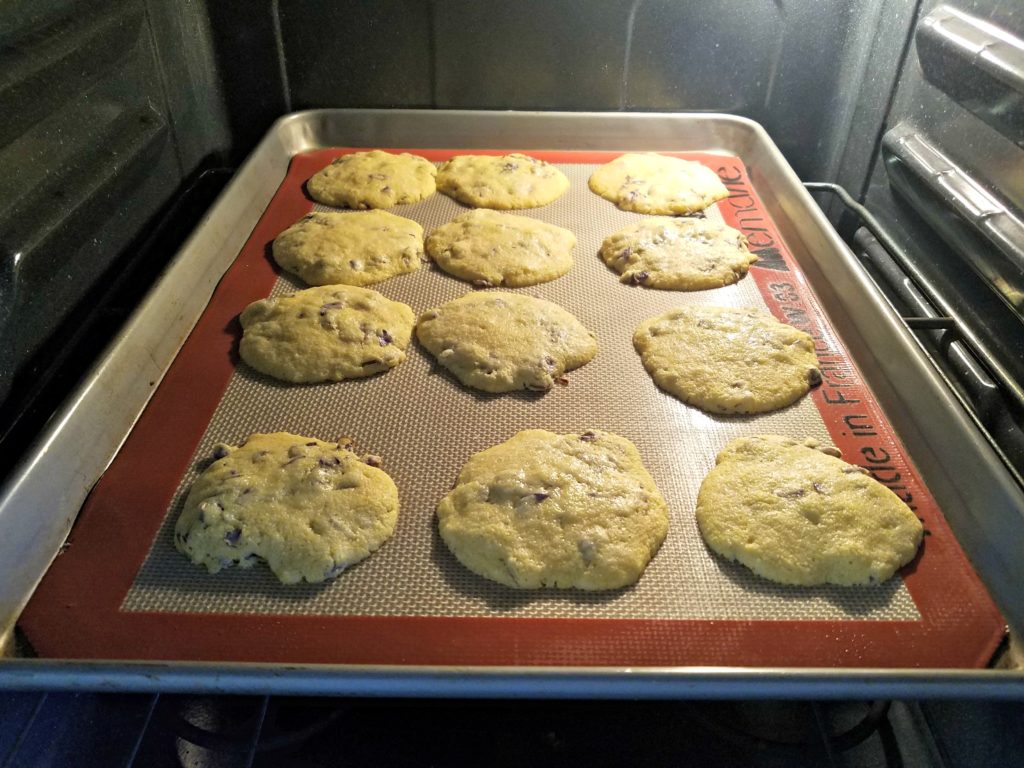 The results were delicious!
Those amazing cookies were crispy and crunchy and sweet. In fact, they were so yummy I quickly stirred up another batch!
My only regret?
Lilac season is now over for another year! (Sad Emoji!)
Lilac Cornmeal Cookies
Ingredients
1/2

Cup

Butter

Softened

1/2

Cup

Sugar

1/2

tsp.

Vanilla Extract

1

Egg

3/4

Cup

Flour

3/4

Cup

Cornmeal

1/4

tsp

Salt

1/2

Cup

Lilac Blossoms

Just the blossoms pulled from the stem, No green parts
Instructions
Preheat oven to 325 Degrees. Line a cookie sheet with parchment paper or a silicone baking sheet. Whisk together the flour, cornmeal and salt and set aside. Cream together the butter and sugar until light and fluffy. Add the egg and vanilla and mix until thoroughly combined. Add the dry ingredients to the butter mixture and mix well. Fold in the lilac blossoms. Using a cookie scoop (I used a heaping teaspoon) drop the cookies about 2 inches apart on prepared baking sheet. Flatten each cookie with a glass dipped in sugar to prevent sticking. Bake in a preheated oven for about 20 minutes or until lightly browned. Cool on wire racks before devouring.
Recipe Notes
Special Thanks to Kathie N. Lapcevic of homespunseasonalliving.com for allowing me to share this unique recipe with all of you!