Sometimes we're all forced to stop for a fast food meal, and unfortunately for some children a fast food joint is the only type of "restaurant" they know. But now that we're back in the Midwest we sometimes take our grandkids out for a "real sit-down" meal…And Peepaw and I have some rules our grandkids must follow.
Here is our game plan…
1.Lay down the ground rules before leaving the house. This step puts all of us on the same page. Children will behave MUCH better when they know in advance what is expected of them. I'm never afraid to walk a child out of a restaurant to remind and reinforce good behavior if necessary. The kids know I mean business, and they know what we will expect from them while in the restaurant.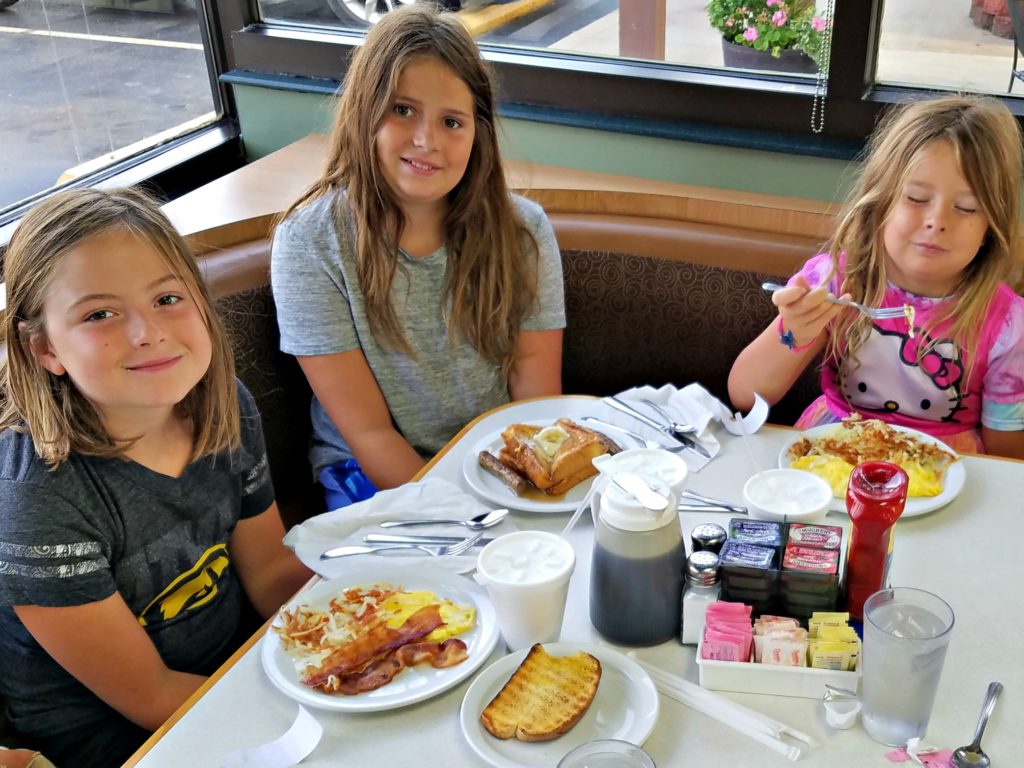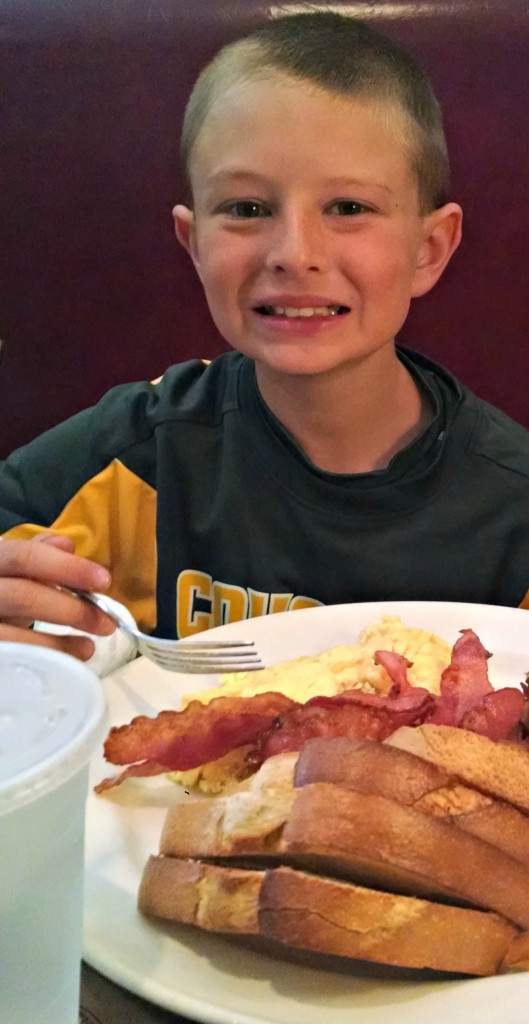 2. Stay seated at the table. NOTHING ruins a restaurant meal faster than children running amok among the tables filled with diners who are trying to enjoy their meals! It's hard for me to understand how adults can allow such behavior.
When we are paying for a restaurant experience, I expect my surroundings to be conducive to proper digestion, and rambunctious children are a recipe for future antacids!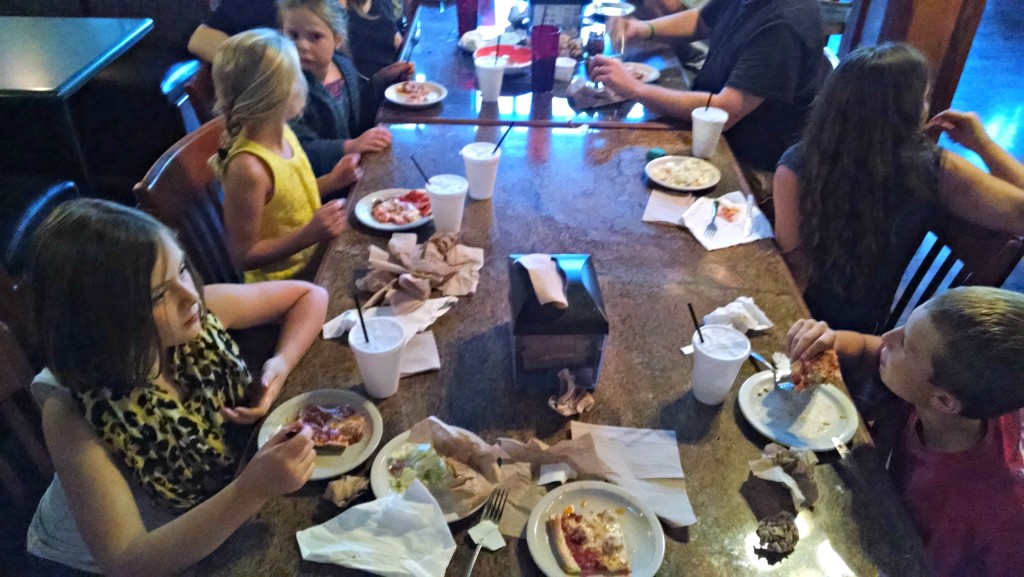 3. Use your napkin, and keep elbows off the table. Teach children to unfold their napkins as soon as they're seated at the table…and to keep those napkin in their laps…except when wiping their lips. That napkin in the lap also reinforces the "stay seated" rule. (Keeping napkins in laps and elbows off the table are ALWAYS a work in progress…even for adults!)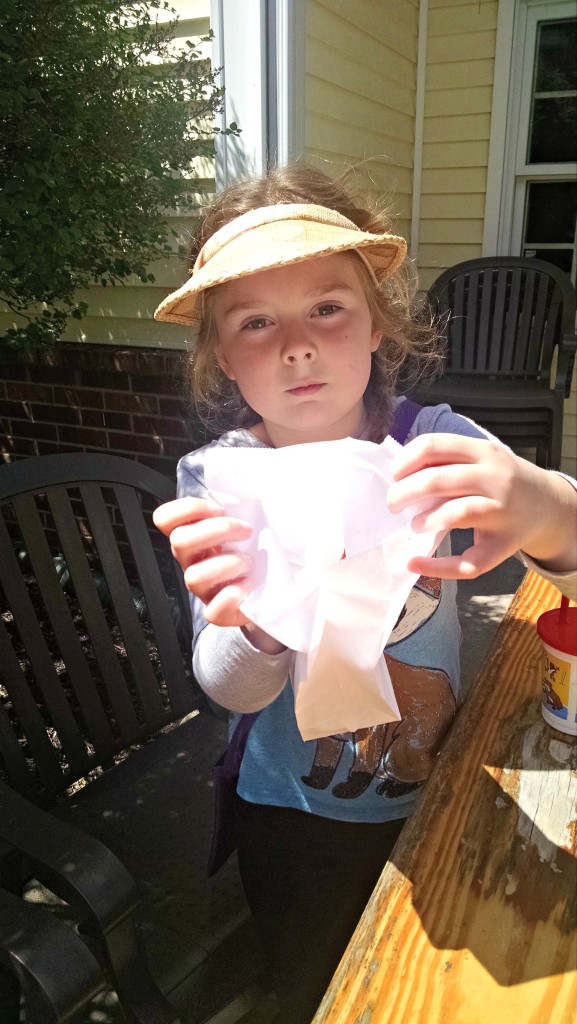 4. Use your inside voice. I have a problem with screaming children in a restaurant, and I wish adults would respect other diners and take unruly children outside if a meltdown does occur. Adults are just as guilty of this offense! In fact, Peepaw and I even have our own abbreviation for loud talking adults who seem to feel that their conversation will be important to everyone in the restaurant. We kick each other under the table and whisper "DLT." That's OUR secret code for Designated Loud Talker!
5. Try at least three bites of everything you order. Studies have shown that it takes time and multiple tries to determine if a person REALLY dislikes a food, so it's important to taste foods more than once. (I bet we've all known someone who "hated" tomatoes as a child…but who developed a love of them as an adult.)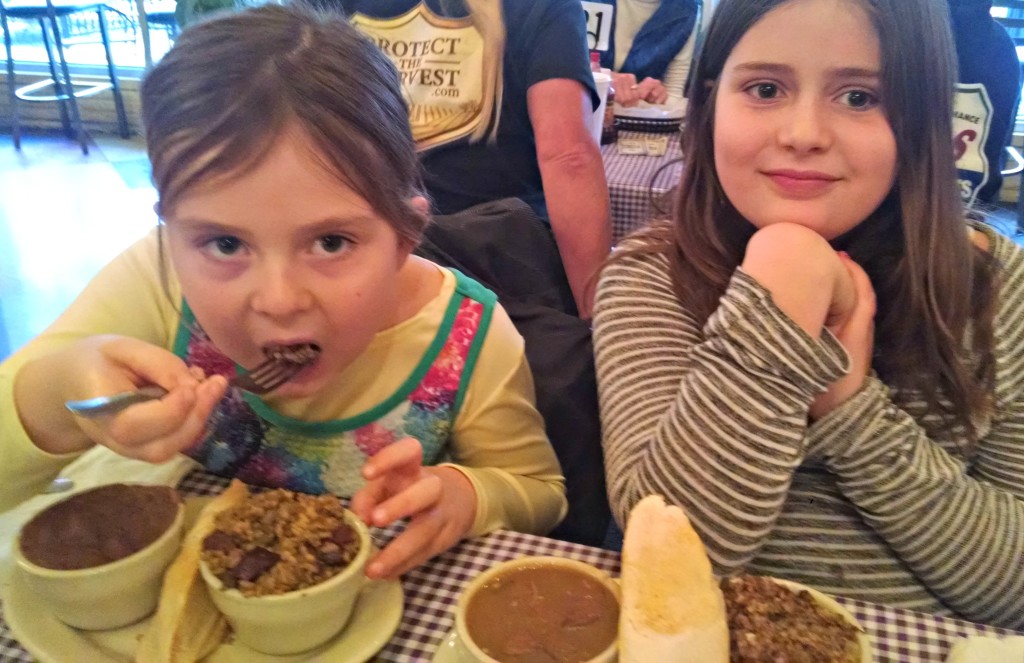 6. Be patient while waiting for food. Many kid-friendly eateries provide crayons and paper to keep children busy while waiting for their food, but it's always a good idea to take some with you just in case they don't. I am NOT a fan of electronic gadgets at the table – either in a restaurant or at home! We are losing our ability to TALK to one another, and mealtimes should be a time to feed our souls as well as our stomachs!
You can even use the crayons/pencils/drawing time as another way to connect. Ask your kids to draw something they've done that they're proud of…or draw a picture of the food they've ordered. Make mealtime a fun and nurturing experience!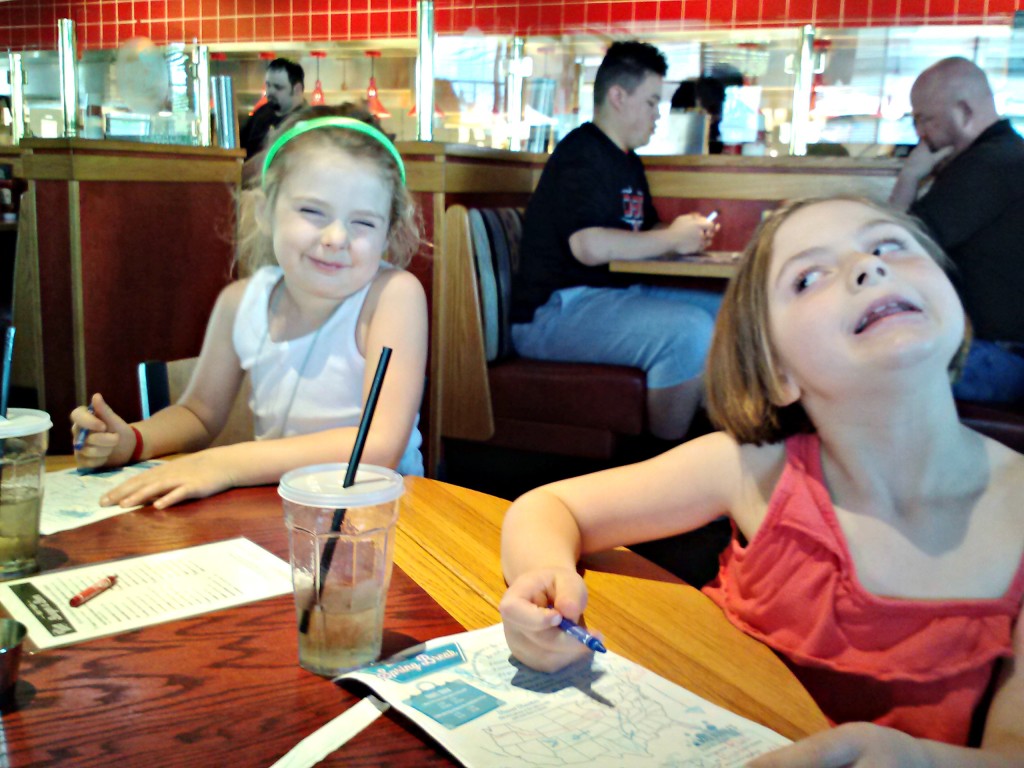 7. Speak kindly to your table mates and to the waitstaff. Make sure your children learn to respect the server, and that they understand how hard the server is working to make everyone's dining experience a pleasant one. (Maybe that's an easier rule for me to teach since I remember working as a waitress in high school…and earning a whopping twenty-five cents an hour!)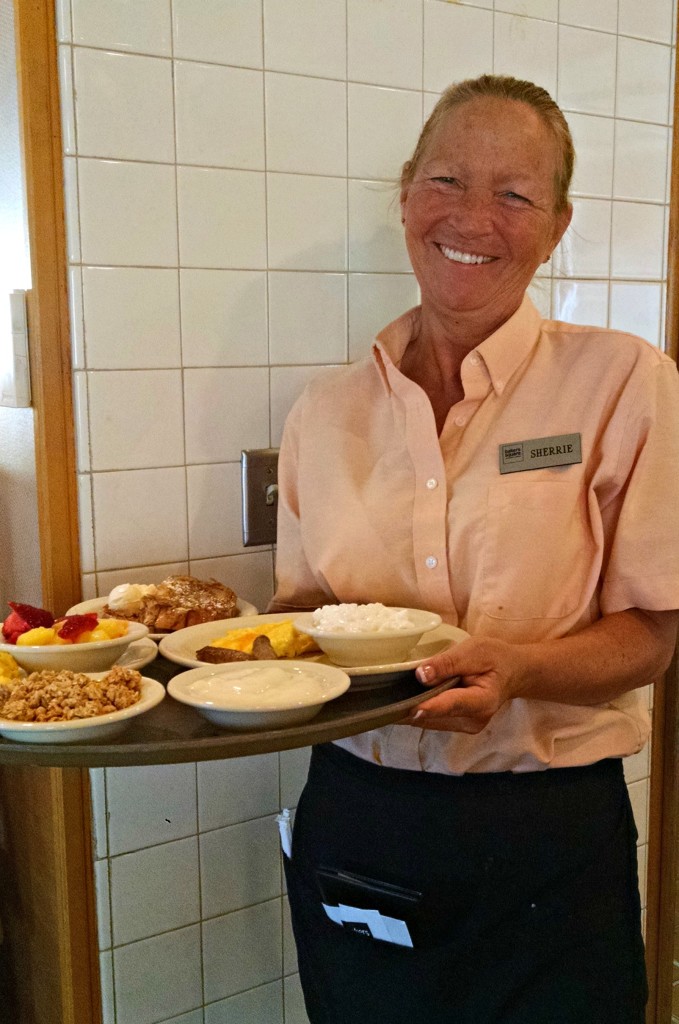 8. Dress Appropriately. It's never too early to teach children to "dress for success." Now…I'm not suggesting a full-on make-over…but combing hair, washing faces and putting on a clean shirt never hurt anyone, and it makes the event seem special. There is something about changing clothes before a meal that makes children behave better. I'm not sure why…unless it's a feeling of "pretending to be fancy" that works wonders to improve their language and their manners.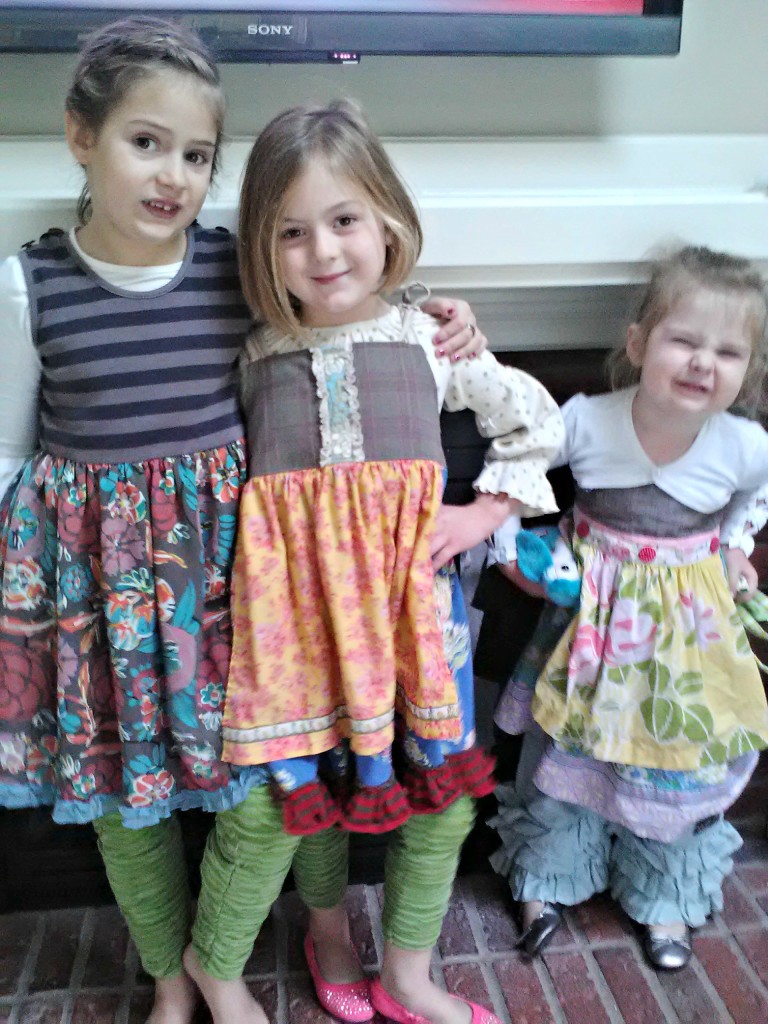 9. Learn about the cuisine you are planning to eat. Recently we took some of our grandchildren out for lunch. Peepaw and I decided to take the kids to a place they'd never been to taste foods they had never eaten. And that day we chose to experience a Cajun feast at Mudbugs Cajun Cafe.
Frugal Meemaw Tip: Lunch is usually less expensive than dinner in a sit-down restaurant, and small children are usually less tired at lunchtime too. So that's a WIN-WIN for ALL of us…including the other diners!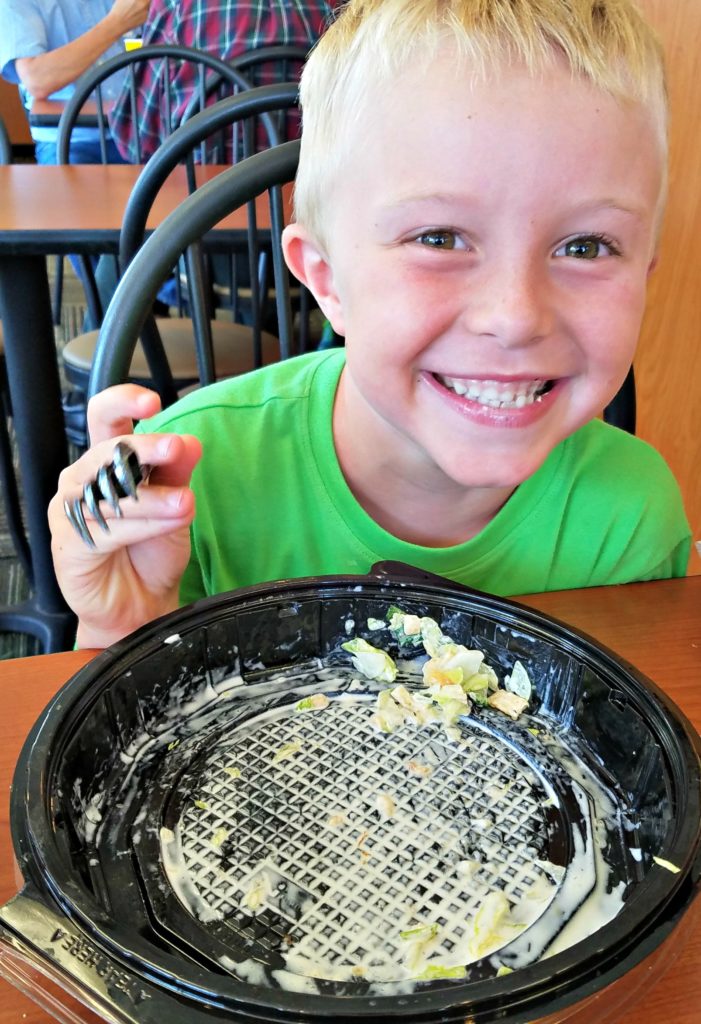 Before we left for the restaurant, I shared stories about my many trips to New Orleans, and I pulled up information online about Creole and Cajun cuisine. (I explained the difference in simple terms: Creole might be considered "city food" while Cajun is "country food.") We looked at a map of the United States, and discussed Louisiana, the foods in New Orleans, and "Cajun Country."
By the time the girls got to the restaurant, they were excited to enjoy dishes they had never heard of or tasted. It was so much fun for ALL of us! And when I told the chef/owner of the restaurant how we were making lunch a learning experience, he insisted on bringing out SAMPLES of ALL the dishes he serves so the girls to taste everything before they ordered! (And if you ever find yourself in Carmel, Indiana…head to MudBugs Cajun Cafe on Main Street. Both the food and the chef are AWESOME!)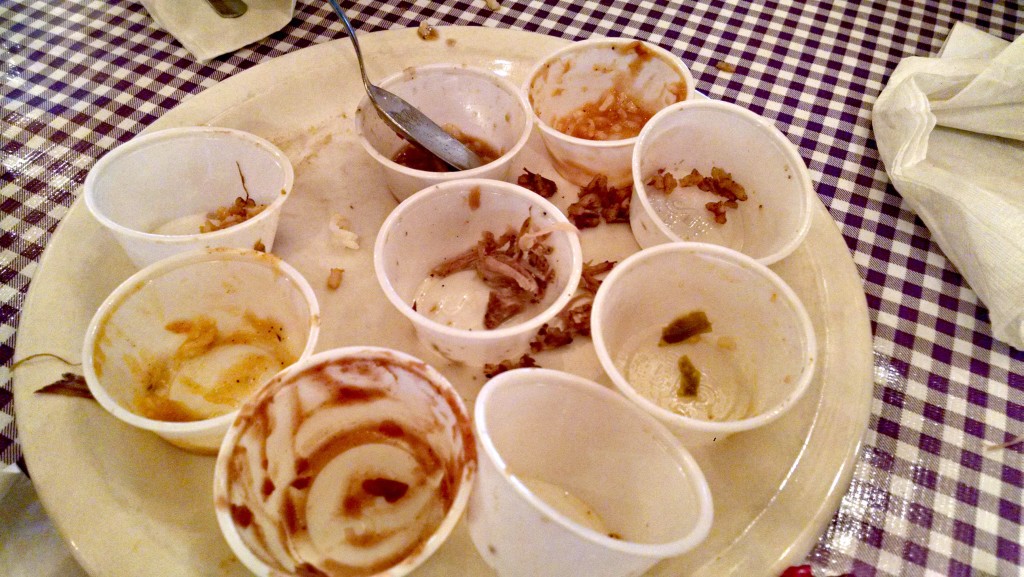 10. Tell the kids they will be drinking water. Explain to the kids this is a special meal where you want them to concentrate on tasting the FOOD. And they won't fill up on sugary drinks or large glasses of milk. (And for fixed-income retirees like Peepaw and me…it also saves us a bundle on the final bill!)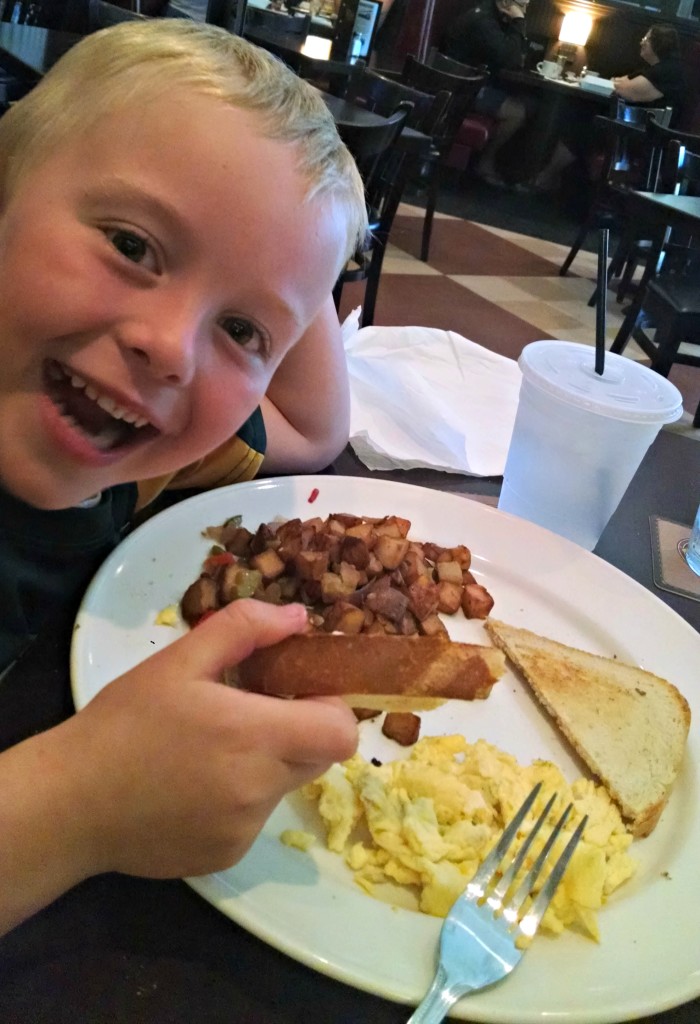 11. Dessert is NOT a Given. I don't approve of bribery…but it never hurts to tell a child that their behavior in a restaurant WILL have a bearing on how long you will remain in that restaurant. So a gentle reminder that dessert may not happen, and is based on behavior during the meal, is fine by me!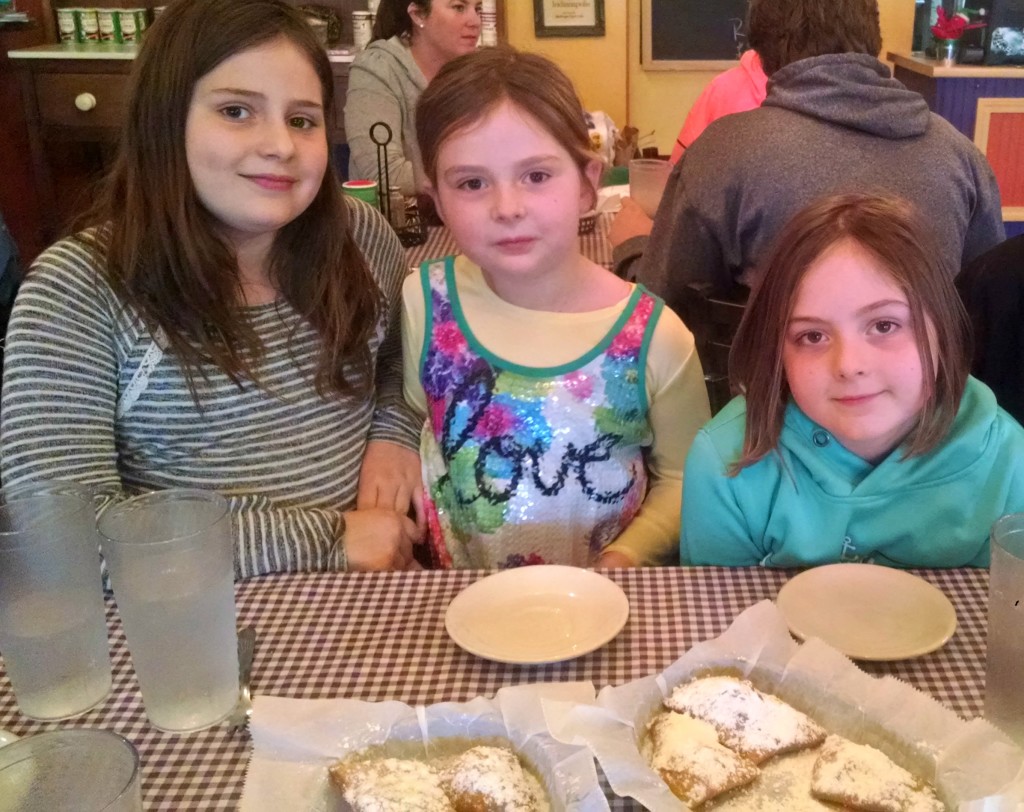 I hope these "rules" will be a starting point for you and your children/grandchildren to enjoy your time eating out. We've enjoyed several restaurant trips with all seven of our precious brood since we began implementing these guidelines, and our mealtimes have become much more fun and stress-free.
Here's a recent success story: at one restaurant with three of our grandkids in tow, a server asked each of them what they would like to drink. Each little girl looked directly at me…then back at the server…and confidently ordered…WATER. It was a BEAUTIFUL moment!
So Bon Appetit! And who knows…you may be so impressed with your well-mannered brood…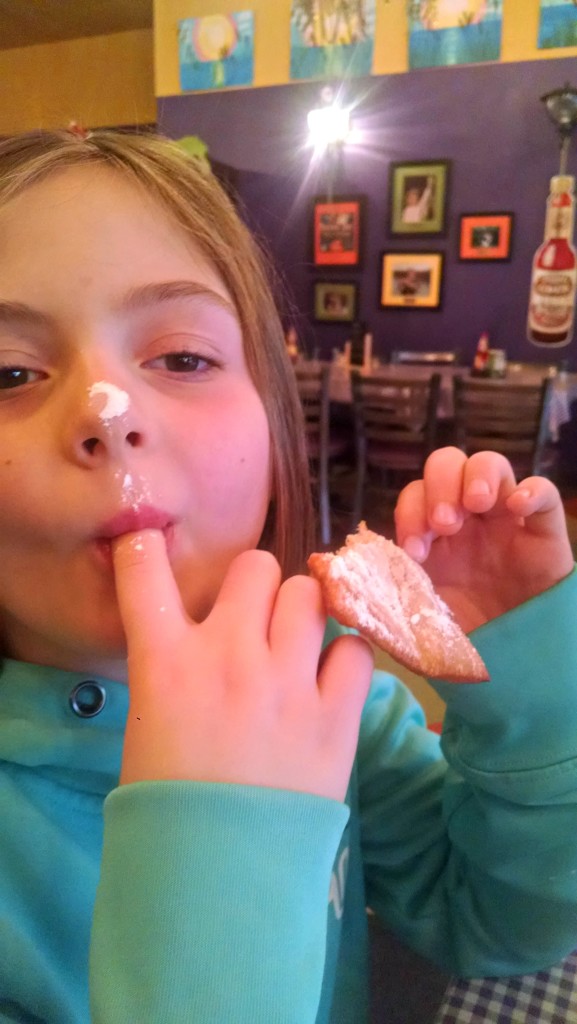 …you'll be more than happy to spring for that special dessert!