I'm always up for learning new cooking methods and techniques…and my friend Sally from New Jersey has taught me an amazing trick to ensure that I cook perfect rice…every time.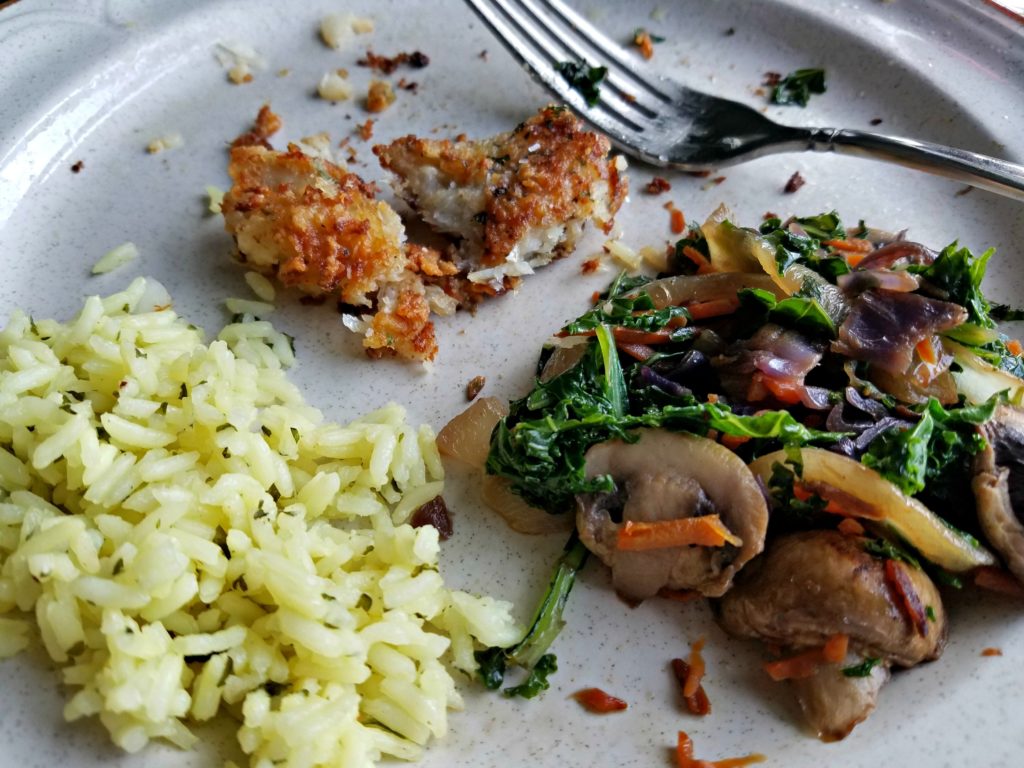 I've never been happy with any method I've tried. The rice always came out overcooked, gummy, and totally unappetizing. Then Sally told me how to make sure my rice comes out perfect. Separate grains…with no gummy chunk of white starch stuck to the bottom of the pan.
Now I'll admit I've even "tweaked" Sally's method just a smidge. So here's how I do it.
Usually, the recipe on the bag of long grain white rice says to use one part rice and two parts water…but not me. I do one part rice, and about 1/4 cup LESS LIQUID than the two parts recommended. (For example, I would use one cup of raw rice and 1 3/4 cups of liquid.) And if I'm making a savory dish I almost always use broth, stock, or bouillon instead of plain water as the cooking liquid. More flavor equals better rice as a side dish. (I use beef, chicken or veggie stock…depending on what I'm serving with the rice…and I always throw in some chopped fresh herbs if I have some on hand…or even some dried herbs will work in a pinch.)
I cook the rice tightly covered for about ten minutes. Then I remove the pan from the heat and fluff the rice with a fork…and here's the COOL part that Sally taught me: Fold two or three layers of paper towels and place them under the lid of the pan. Replace the lid…and let that fluffed, almost-cooked rice sit covered with the paper towel liner and tight fitting lid for about ten minutes.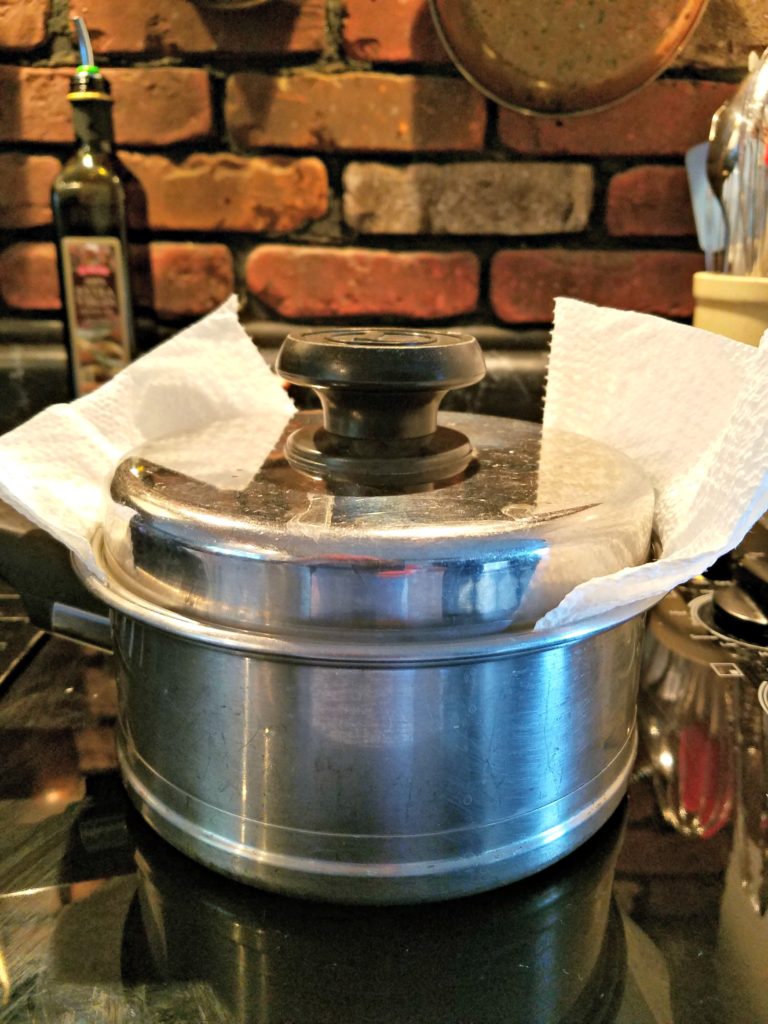 That folded paper towel absorbs all the extra moisture that usually falls back down into the pan and makes the rice clumpy and overcooked. It's like magic! Then all you have to do is fluff again with a fork…and serve! And be sure to check out this recipe for Sally's Rice Pilaf when you're looking for an alternative to plain rice or potatoes. You'll LOVE it! (I know I do!)
So if making that pot of perfect rice has been a challenge for you as it has for me…try Sally's trick.
And you'll soon be adding Perfect Rice to your arsenal of Perfect Recipes!